The depth chart at outside linebacker appeared to take another hit late in practice Tuesday afternoon as Marques Murrellwas carted off the field with an unknown injury.
Murrell was carted from the field to the Gillette Stadium tunnel, riding with a member of the team's medical staff.
How Murrell was injured is not clear. The first-year Patriot and former Jets special teamer was taken off at the conclusion of the opportunity portion of practice, a time when young and unproven players get extra reps in team action.
Earlier in the day Murrell, who never started a game or recorded a sack in his three seasons in New York, had lined up on defense at outside linebacker opposite Tully Banta-Cain.
If Murrell is lost for any significant time, and with Derrick Burgess having failed to report to camp, the Patriots could be down to just four healthy, available players on the OLB depth chart – Banta-Cain, Rob Ninkovich, Jermaine Cunninghamand Pierre Woods. Each of the four, including the second-round pick Cunningham, has taken reps opposite the returning starter Banta-Cain at points throughout training camp.
With the numbers getting precariously thin at outside linebacker it could increase the intensity of the team looking to add depth at the spot. New England reportedly worked out former Bear and Dolphin Adewale Ogunleye earlier this month, while other reports indicated it has reached out to free agent Aaron Schobel. And Burgess' situation, with him apparently still mulling retirement, remains in limbo.
With the Patriots preseason opener against the Saints just two days away, and the regular season barely more than a month away, the situation on the edge is precarious at best.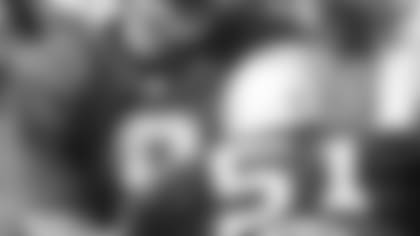 ]()Two good* Fans in attendance for Tuesday's practices got a chance to witness, up close, the skills of two of the best three quarterbacks the NFL has to offer. For years the QB debate was about onlyTom Brady *andPeyton Manning.But New Orleans'Drew Brees **has certainly pushed his way into the mix over the last couple seasons, especially now that he has the ever-important Super Bowl ring.
"It's an honor to even be considered with those two because I think they'll go down as two of the best of all time when you look at their accomplishments and the number of championships they've won," Brees said. "I really don't concern myself with it too much. People will say what they want – positive or negative – and I choose to focus on what I need to do to get a little bit better every day. My goals and aspirations are pretty high. I've set the bar high for myself and I just want to accomplish those things."
Copy-SaintsBoth Brees and his coach, Sean Payton, talked about how the Saints have tried to build their organization in the mold of New England's. Payton spent time with Bill Belichick at the Pro Bowl following the 2006 season and he holds the Patriots coach and his philosophies in high regard.
"He's a guy that certainly I respect and when we got to New Orleans in '06, we played close attention to who was winning in our league and clearly we patterned our organization after what New England was trying to accomplish," Payton said. "My grandmother used to say I think imitation is the greatest form of flattery. He's someone who's done a great job. They've created a great environment here that we tried to create in New Orleans."
Attendance report
Eleven players did not take part in the full-pads, afternoon session. Those not seen on the field included Bret Lockett, Logan Mankins, Nick Kaczur, Ty Warrenand Derrick Burgess. Matthew Slater, Leigh Bodden, Terrence Johnson, Gary Guyton, Torry Holtand Ron Bracedid not practice, but were on the field in shorts/sweats. Guyton spent some time riding the stationary bike, while Slater worked on the step machine.
Beyond Murrell getting carted off, Sebastian Vollmer was noticeable in his absence from team drills late in practice. Though in full pads on the sideline with his offensive line teammates, Vollmer was replaced by Mark LeVoir at the right tackle spot next to Stephen Neal.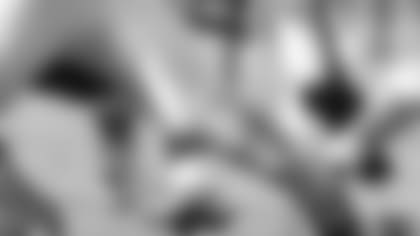 ]()Who's hot: *Tom Brady– No. 12 was hot – under the collar. At one point in practice Brady threw his helmet, a play after yelling at his offensive huddle. A snaps later, after getting strip-sacked by Will Smith in team action, he kicked the loose ball. Then he yelled at his receivers during some hurry-up work after having to pull the ball down. It wasn't the sharpest practice for the offense, and Brady wasn't happy about it.
*Who's not: *Darius Butler– Much like he did in the morning session, Butler failed to make plays against the Saints receivers in the afternoon. Though he was beaten badly on occasion, more often he's right with the receivers but just fails to break up the completion. The second-year corner has had a solid camp to date, but Tuesday was far from his best work as he failed to lift his game to the level of the high-powered, Brees-led Saints passing attack.
Play of the Day: Brady may have been angry, but he had to be happy with a beautiful touchdown throw on the left side of the end zone to Brandon Tate in team action. The throw, coming on the heels of one of Brady's vocal outburst, was perfect and the second-year receiver got great separation before making a nice hands-only grab for the score.
Practice notes
Though it doesn't seem so funny now, after his apparent injury, Murrell got heckled pretty hard by a fan on the grassy hill early in practice. With No. 93 down on one knee on the end line in front of the crowd, and older man started yelling, "93, you want a chair? You want a couch? You want a freeze pop?" At that point, by pure coincidence, a hawker came by yelling, "Freeze pops, here!" … The 21st practice of camp, the afternoon session was the 15th in full pads. … One of the early one-on-one drills had the linebackers and running backs going at it in pass protection/pass rush work. … The second practice of the day was much sloppier and chippy than the morning session. Brees was not nearly as accurate as he'd been earlier in the day. The Saints pass rush got pressure on Brady with decent regularity. It may have been as competitive as the morning session, but not nearly as well-played, at least when viewed from afar. … Special teams action worked on free kicks, squib kicks, kick returns, onside kicks/returns and even some razzle-dazzle, Music City Miracle-type returns from both teams. … Aaron Hernandezlined up at fullback for one running play and led the way up the middle for the ball carrier. … At one point in practice former Patriots tight end David Thomas caught four straight passes from Brees in team action. … Belichick's situation for his offense? First-and-10 at the 30 going in, 25 seconds to play and no timeout. The play, a Brady completion to Randy Moss with the field goal unit running on for the 41-yard game-winning Stephen Gostkowskifield goal. … The teams return to the field Wednesday morning for a single practice session that is open to the public. The workout is scheduled to run from 9:00-11:00 a.m., but as always, be sure to check back to Patriots.com for any last-minute schedule changes or updates.