Fresh off their appearance in the annual Hall of Fame Game in Canton, Ohio Sunday night, the New Orleans Saints arrived in New England in the wee hours Monday morning. Quarterback Drew Brees tweeted a photo of the sunrise from his Boston-area hotel room, saying it was time to get some shut-eye.
The Saints got to town early so they can take part in joint training camp practices with the Patriots here in Foxborough over the next two days, before the two teams square off in a preseason game at Gillette Stadium Thursday night.
While the Saints were catching up on sleep, the Patriots were catching passes. New England was back on the practice field at 9 a.m. for a truncated two-hour session (normally they go two-and-a-half hours in the afternoon).
"Had a crisp workout this morning," director of player personnel Nick Caserio said afterward. "We'll take a little bit of time this afternoon to reenergize. The players will come back this evening, we'll meet, and start to get ready for the New Orleans practices. They had the [Hall of Fame] game last night, so, we'll have an opportunity to take a look at that throughout the course of the day."
Watching an opponent's game film is extremely beneficial during the regular season, but even in the preseason, after just one game, it can be useful, Caserio went on to explain.
"You can start to look at the new personnel on their team, relative to what you saw last year during the regular season… there may or may not be any new things, schematically, with new defensive coordinator Steve Spagnuolo in there. Any film you have is good information, and it just starts the process."
"They have a game under their belt, so I guess you could say that [we've] caught a couple keys, a couple good things out of the game," said defensive lineman Kyle Love, "so it's going to be a pretty good game come Thursday."
Needless to say, the players themselves are anxious to see different jerseys and helmets lining up opposite them. The adage "Familiarity breeds contempt" is often proven true, especially at about this point in camp, as evidenced by last week's practice scrums.
"It's kind of cool after killing each other a little while," admitted cornerback Devin McCourty, "to get some new guys in here, new competition, and especially when you're going against a team like the Saints; we know they're a great team year in and year out, so I think everybody's looking forward just to competing.
"We know it's going to be real competitive. They have good players, we have good players, so it'll just be a chance to go against someone else and be competitive in practice."
McCourty, in just his third NFL season, will be facing the Saints for the second time in training camp. However, it will be a first-time experience for long-time veteran Brandon Lloyd, who's looking forward to the joint practices.
"I think it's good to go against another team, guys you aren't familiar with, their patterns and alignments and releases. The competition, obviously, is fun. That's the fun part of practicing, but to go against another team definitely ramps it up a little bit.
Lloyd added that he believes the monotony of training camp will be broken with the Saints' arrival Tuesday.
"I think so. You know, it's actually the first practice where the New England Patriots can rally together against another football team. So, it's definitely something to look forward to."
"The Saints in general, it's a good football team," Caserio added. "They won 14 games last year, a play or two away from going to the NFC Championship Game. Offensively, they're very balanced, diverse. They run the ball, their backs are good in the passing game, the screen game, they've got a very good tight end, good receivers and defensively they've got a lot of disruptive players on their front seven.
"From a team perspective, it's a good challenge for us to see kind of where we are at this point relative to, I'd say, one of the better teams in the NFL. So it's exciting for all of us, players, coaches, personnel staff, because you get to kind of see a little bit of everything and just to kind of get a barometer of where your team might be at this point."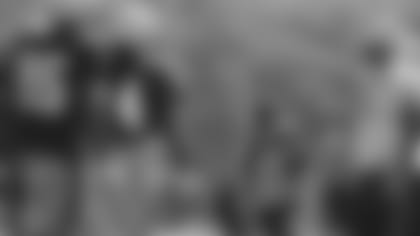 It's become an NFL custom to send officiating crews to training camp before the first preseason game. The idea is to help players and coaches get used to any new rules that have gone into effect, as well as simulate game-like conditions during practice.
The officials also typically hold a press conference to answer media questions, but that likely won't happen this year. The referees are here in Foxborough, but they are the replacement variety. If you haven't been following, the league is locked in a labor dispute with its regular refs.
That stalemate doesn't appear to be headed for a resolution anytime soon. Regardless, even the fill-in officials should help create the intended atmosphere.
"It's good for everybody," noted Caserio. "In practice, from a coaching perspective, you might not see something that happened – maybe a flinch, or something like that. So, the official is there to call a foul or whatever, and treat it as if it's a game situation, whether it's holding, hand placement, flinching, illegal contact. Especially for defensive backs, or rookie defensive backs, to have a better understanding of the five-yard rule relative to what it was in college.
"There's always a benefit to having another set of eyes, and then you can talk about the rules – here's what went wrong, here's how we can change it or correct it."
Where there's a Wilson, there's a way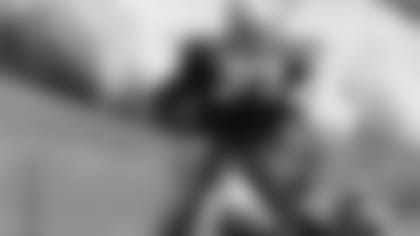 Rookie safety Tavon Wilson has drawn early praise from his head coach in his first training camp. Although Wilson hasn't come up with many eye-popping plays (he did have a nice end zone interception of Brian Hoyer last Wednesday), neither has he made any glaring mistakes, it seems.
"I just try to come out here and be the best player I can be and get better every day, just try and contribute to my team the best way I can," Wilson said. "You know, I can't really worry about no one else. You've just got to attack the playbook just like you attack the field. You've got to be in your book as much as you can, like all the time, so you can be the best player you can be and you can be comfortable out there."
The rookie says he's been seeking out advice from any and every veteran he can.
"I feel like all of them have pretty much helped me out a lot with adjusting out here. They've just been giving me a lot of tips about how to go about my day and how to adjust to this new lifestyle. You know I've just been taking it all in and being a sponge to those guys. I'm just very grateful for those guys helping me out."
Buy: Nick McDonald – With injuries mounting on the o-line, this versatile interior guy, just days off the PUP list, was thrust into second-team reps at left tackle.
Sell: James Ihedigbo – The veteran safety looked like he'd made strides, having shed his red (no-contact) jersey the day before, but on Monday, he sat out of practice, watching from the sidelines in shorts and a t-shirt.
Play of the Day: Gronk TD – During 11-on-11 team period, goal line situations were the focus. At the snap from inside the 10, tight end Rob Gronkowski ran a perfect route straight to the back of the end zone. He stutter-stepped, faking right, before going to his left across the end line. Tom Brady fired a pass with Devin McCourty draping Gronk. The big tight end out-leaped the smaller corner for the ball and tucked it away safely for the score.