Musings, observations and the occasional insight as we absorb a scintillating ending to the NFL's four-game divisional round playoff weekend….
That table that Aaron Rodgers talked so much about is now almost fully set, and lo and behold, the Green Bay Packers still have a seat at it. There's something to be said for being in playoff mode since late November, playing elimination games and your best football as the season reaches its crescendo, like the red-hot Packers have these past eight weeks.
From 4-6 to a berth in the NFC title game is one wild ride, but Green Bay (12-6) is hanging on for dear life and feeling no pain these days. The Packers' ridiculously dramatic 34-31 conquest of the No. 1 seeded Cowboys (13-4) on Sunday in Arlington, Tex., was easily the game of these playoffs, and Green Bay is happily playing the underdog/usurper role that the NFL postseason so often delivers.
Who was your favorite hero wearing green and gold in that NFC divisional round thriller against Dallas? Kicker Mason Crosby, nailing two field goals of 50-plus yards in the final 1:38, a 56-yarder to put the Packers momentarily ahead, and a 51-yarder to win it at the gun? How about tight end Jared Cook, whose exquisite toe-tapping 35-yard sideline catch set up the game-winning points with just three ticks remaining? Eventually it all leads back to Rodgers, of course, whose 356-yard, two-touchdown passing day was capped by his remarkable 3rd-and-20 laser strike to Cook, thrown across his body no less.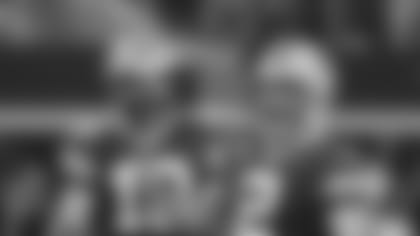 And no Jordy Nelson, too, remember that. The Packers top pass-catcher and NFL receiving touchdown leader missed the game with those injured ribs, and still Green Bay managed to hang up 34 points against the Cowboys defense, making it 72 points scored for the Packers in the six-plus quarters since Nelson went down. If he returns for Green Bay in time for next Sunday's NFC Championship in Atlanta, as expected, he's now icing on the cake for a Packers offense that got productive days from the likes of Cook and fellow tight end Richard Rodgers (both of whom scored), running back Ty Montgomery (two touchdown runs) and receivers Randall Cobb, Davante Adams and Geronimo Allison.
We're fresh out of ways to describe Aaron Rodgers' QB wizardry at this point, but it's going to be epic watching him and this season's likely MVP, Falcons quarterback Matt Ryan, duel next week in the Georgia Dome, with a trip to Super Bowl LI on the line. And I found myself marveling at how 11th-year Packers coach  Mike McCarthy has any stomach lining left after this latest Green Bay playoff drama. McCarthy has five playoff losses on the last play of the game, from 2007 on, and it's probably only fair that this one fell Green Bay's way. His track record has been too good for too long to be completely overwhelmed by his playoff heartbreakers.
Buried my many at midseason, the Packers refused to go away and now their resurrected season is still on the rise as mid-January arrives. After a string of blowouts dotting this postseason, Green Bay and Dallas finally gave us a game we'll remember. When it mattered most, the Packers stood up to the test, never once forgetting that they apparently like working without a net.
---
As for the hard-luck Cowboys, I felt this upset coming, and picked Green Bay to beat Dallas when I filled out my playoff bracket two weeks ago. Dallas hadn't played a meaningful game in at least three weeks and seemed ripe for something of a letdown after a magic carpet ride of a season.
But the Cowboys still really showed me something in climbing out of a 21-3 second-quarter deficit, tying things at 28-28 before the late-game kicking heroics on both sides. Don't let anyone say rookie quarterback Dak Prescott didn't handle the pressure of the playoffs, because his 24 of 38, 302-yard, three-touchdown passing day was plenty good enough to win a lot of playoff games. Just not one against the magic man, Rodgers.
Prescott is the real deal. And his fellow rookie, running back Ezekiel Elliott, didn't wilt either, racking up 125 yards on 22 carries (and why not even more work for the likely NFL Offensive Rookie of the Year?)
---
The Cowboys aren't the first top seed to have their season come crashing down around them in the divisional round, but it hadn't happened much lately, after being a rather commonplace occurrence for a while. Entering Sunday, No. 1 seeds were 7-0 in the divisional round from 2013 on, with the last upset coming when Baltimore knocked off Denver in double overtime after the 2012 season. The last team to earn a first-round bye as a No. 2 seed and lose their divisional round playoff opener at home was also those Broncos, in 2014 against Indianapolis.
Dallas has now gone 21 long seasons without a sniff of the NFC title game, most recently qualifying for that game in the 1995 season, en route to a third Super Bowl crown in four years. Sunday's three-point loss produced shades of 2007, when the Cowboys were also 13-3 and seeded first in the NFC, but squandered its advantage in the divisional round game, falling 21-17 to the eventual Super Bowl champion Giants.
The truth is, neither top seed distinguished itself this weekend. Dallas lost and New England, No. 1 in the AFC, played one of its worst games of the season in beating Houston 34-16 — a score that did not remotely indicate the competitiveness of the game.
---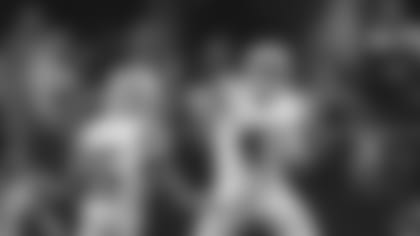 Good for the Cowboys that they didn't panic and put the rusty Tony Romo into the game when they were down by three scores in the first half. That would have been a desperation move, and sent a lousy signal after all Prescott accomplished for Dallas this season.
The entire Cowboys lineup started slowly against Green Bay, proving how difficult it can be for a team to flip a switch and return to peak performance after dealing with a lack of urgency for three weeks or so. But it was more the Dallas defense sleep-walking through the first quarter-plus than anything else.
Prescott needed time to settle in and find his groove again. He didn't need a short leash and being replaced by a quarterback who has barely played the past two seasons.
---
The Steelers defense gave up the game's only two touchdowns, but it was still tough as nails when it had to be in Pittsburgh's gritty 18-16 win at Kansas City, sending Mike Tomlin's team to Gillette Stadium for next week's AFC Championship Game, the franchise's 16th overall.
The ageless James Harrison is playing like a man possessed for Pittsburgh at age 38. It was his relentless pass pressure that forced Chiefs left offensive tackle Eric Fisher to commit a hold on the pivotal two-point conversion attempt, wiping out a pass completion and leading to Kansas City's failure from the 12-yard line.
It was the play of the ballgame.
The Steelers (13-5) won't beat the high-scoring Patriots with six Chris Boswell field goals, which got the job done against the Chiefs, setting an NFL playoff record. But that Pittsburgh defense is going to offer another stern test for the top-seeded Patriots.
---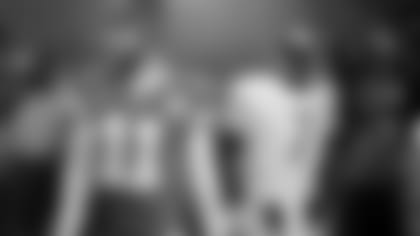 What a bad time for the Chiefs (12-5) to turn back into a dink-and-dunk attack, as if rookie receiver-return man Tyreek Hill and All-Pro tight end Travis Kelce — Kansas City's two big-play threats — weren't even in the lineup against the Steelers. But that had plenty to do with Pittsburgh's defensive intensity, and how the Chiefs never found any offensive rhythm all night.
What a nightmare to be a Chiefs fan come playoff time. This was the fourth time from 1995 on that Kansas City earned a first-round bye, and all four times the Chiefs have gone out in their opener at home in the divisional round. Those losses were by three, four, seven and two points. Kansas City is just 2-6 at home in the playoffs all-time, the worst mark in the league, and hasn't won at Arrowhead Stadium in the postseason since the 1993 season.
---
*When we get down to the NFL's final four, it's always fun to rank and flesh out the four possible Super Bowl matchups, with the accompanying storylines and sub-plots on display in Houston in three weeks. Here we go, from most appealing to least appealing. Remember, these are my rankings. As always, your results may vary:
New England-Atlanta: Tom Brady, the Boston sports icon, versus Matt Ryan, the former Boston College star quarterback. That'll work for starters. Also, more Boston ties, since a couple of well-known former Patriots front offices members, Thomas Dimitroff and Scott Pioli, now head up Atlanta's front office. Brady goes for his fifth ring, while Ryan tries to notch win No. 1.
New England-Green Bay: A rematch of Super Bowl XXXI, 20 years later, when Mike Holmgren's Packers bested Bill Parcells' Patriots, in New Orleans. Brady-Rodgers would be that classic quarterback matchup that every Super Bowl needs.
Pittsburgh-Green Bay: These two coaches (Mike Tomlin and Mike McCarthy), quarterbacks (Ben Roethlisberger and Rodgers) and teams faced off just six years ago in Dallas, with the Packers prevailing. Payback time for Pittsburgh back in Texas? 
Pittsburgh-Atlanta: The running backs would be some of the headliners, with the gifted Le'Veon Bell facing off opposite the multi-talented tandem of Devonta Freeman and Tevin Coleman. Tomlin and Dan Quinn are both former defensive coordinators who made smooth transitions to head coaching, and the Ryan versus Ben Roethlisberger quarterback comparison is intriguing as well.
---
While the Patriots are going to their record sixth consecutive AFC title game, they have twice faced Pittsburgh in that game, but never in Foxborough. They upset the Steelers in Heinz Field in both 2001 and 2004. The Steelers were last in the AFC Championship Game in the 2010 season, beating the Jets to advance to the Super Bowl.
Both the Patriots and the Steelers will be seeking their ninth Super Bowl trips, a new NFL record, breaking the tie that Denver, Dallas, Pittsburgh and New England are in.
In the NFC, Atlanta was last in a conference final in 2012, losing at home to San Francisco. The Packers went to the NFC title game last in 2014, falling in overtime in Seattle in that memorable late-game meltdown.
Only the Falcons have never won a Super Bowl among the four finalists. New England, Pittsburgh and Green Bay all own a ring from the 2008 season on.
---
You don't usually get mulligans in the win-or-go-home world of the NFL playoffs. But New England fairly well stunk up the joint and still lived to tell in that deceiving 34-16 win over the punchless Houston Texans. And that could be beneficial, the same way a whiff of smelling salts can clear the head and help one re-focus on the task at hand. Everybody now: Whew!
I've been on the record saying while the Patriots have no need to apologize for their softer than soft schedule this year — it is what it is — it didn't necessarily serve as the best of preparation for their playoff drive. New England simply wasn't tested very often in 2016, especially by a string of ho-hum opposing quarterbacks.
Was the tomato can factor to explain for the Patriots' sloppy level of play and uncharacteristic mistakes against Houston? Did they take the Texans lightly? For whatever reason, New England didn't bring its A game on Saturday night, and might not have survived against an opponent with competent quarterbacking. Realizing where they need to improve next week is a luxury most sputtering playoff teams don't get, so there's that glass half-full view of New England's postseason opener.
---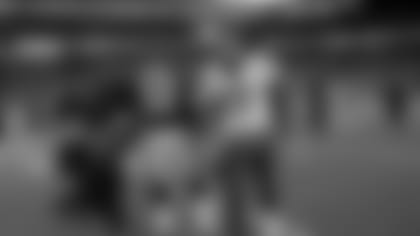 Keeping everything status quo in Houston on the coaching front is a smart move, so whatever hesitation existed between Bill O'Brien and the team's ownership and front office these past few weeks, credit to all of them for not letting it get to a full Jim Harbaugh-like state at the end in San Francisco.
But about that starting quarterback situation, Houston….. What a ride Brock Osweiler took the Texans on this season. His stock went up and down like a see-saw, and I can't imagine anyone heading into next season with much confidence that Osweiler will some how discover a heightened sense of consistency in the coming seven months.
Maybe it's just the curse of Peyton Manning. All those who have dared try to replace No. 18 have fared so-so for the most part. To wit: The Colts' Andrew Luck had all that early success, but he's been a .500 quarterback of late, when he's not injured. Osweiler was the heir apparent in Denver, but his star faded rapidly starting with Week 17 of last season. Trevor Siemian and Paxton Lynch, the Broncos' two young passers, had some good moments this season. But Denver missed the playoffs at 9-7, becoming the first defending champion to sit out the following January since Baltimore in 2013.
---
And for the 51st season in a row, the Super Bowl will not feature a hometown team playing in its own stadium. Houston's bid for that never-before honor died Saturday night in Foxborough, keeping that streak alive in advance of Super Bowl LI being played in the Texans' NRG Stadium in three weeks. For planning purposes, the next four Super Bowl hosts are Minnesota, Atlanta, Miami and Los Angeles. Take your best shots, Vikings, Falcons, Dolphins, Rams and Chargers….
---
He's a bit too big to be carried around like a lucky charm, but keeping Dion Lewis healthy and in uniform is suddenly the key to New England's hopes of winning that fifth Super Bowl ring. Who had that one in their preseason predictions column?
Since Lewis arrived in 2015, the Patriots are 16-0 in games in which he plays, and the elusive running back-return man single-handedly saved his "perfect season'' with his three-touchdown performance against Houston. Lewis scored via a reception, a rush and a 98-yard kickoff return, and he's the first player in the Super Bowl era to ever turn that trick in the postseason. Lewis also had two fumbles, losing one on a kickoff return, but why quibble with footnotes.
With Lewis, LeGarrett Blount and the versatile James White out of the backfield, the Patriots running backs can beat you a lot of ways. Lewis did that all by himself Saturday night against the Texans. Houston limited Tom Brady's effectiveness, took forced three turnovers, and kept 1,161-yard rusher Blount and tight end Martellus Bennett from making any impact. And they still lost by 18 points.
---
I'm feeling even better about my MVP vote two weeks ago for Matt Ryan after watching him dismantle the Seahawks defense on Saturday in that 36-20 Atlanta win. Ryan was both surgical and explosive, hitting eight different Falcons with completions, and rolling up 338 yards and three touchdowns on 26 of 37 passing (125.7 rating). On the other hand, New England's Tom Brady, my MVP runner-up, had a fairly brutal game against Houston, easily his worst of the season.
The big difference about this Falcons team compared to others of recent vintage is it doesn't panic. When Seattle came out and punched Atlanta in the mouth with an impressive 89-yard touchdown drive to open the game, the Falcons didn't flinch or blink. They just matched that with a long touchdown march of their own, scoring 26 of the game's next 29 points.
Credit second-year Atlanta head coach Dan Quinn with helping put some steel in the Falcons' spines, because in the past you always got the feeling that no lead was safe for Atlanta. Of course, the Falcons relentless pass rush had a big hand in putting the game away. Atlanta pummeled Seattle quarterback Russell Wilson all day long (19 pressures), and it may be past time to acknowledge that the Seahawks scotch-tape approach to its offensive line will eventually get Wilson killed.
---
Seattle was my preseason pick to win the Super Bowl, but it wouldn't have been without Earl Thomas healthy and doing his high-impact thing from his safety spot. The Seahawks just weren't the same team once Thomas broke his leg in early December, and a good bit of their defensive swagger disappeared when he was sidelined. Seattle gave up three drives of at least 75 yards to Atlanta, and that's an uncharacteristic development, to say the least.
Until falling 38-10 at Green Bay in Week 14 this year, Seattle had never lost a game by more than 10 points since Wilson arrived via the 2012 draft. Make that two of those blowouts, because Atlanta's 16-point win definitely qualifies as a humbling. I'm not buying that Seattle's Super Bowl window of opportunity is closed for good, because Wilson remains in his prime at age 28. But better fix that offensive line and freshen up that defense a bit, Pete Carroll.
Oh, and work on the composure thing. Seattle defenders arguing and losing their cool, both during the game and after it (see Michael Bennett), is really starting to get old. There's always drama of some sort with the Seahawks defense. Even if it's an injured Earl Thomas taking to Twitter to deride the Patriots' assignment to the AFC East in 1970, 19 years before he was born.
---
Hard to summon much nostalgia for the soon-to-be-vacated Georgia Dome, which isn't exactly a beloved landmark, be it that it's all of 25 years old. But at least the building is going out with a bang, with Atlanta posting a rousing and raucous win against Seattle, just the Falcons' second playoff win of their Matt Ryan era. And in a minor surprise, the dome will now get a big-stage final act, with the Falcons hosting the Packers in Sunday's NFC title game, thanks to Green Bay's upset of Dallas.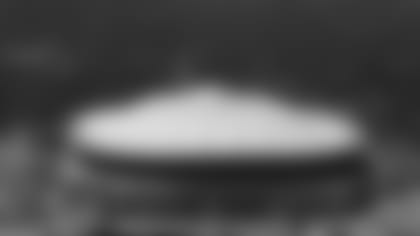 I actually covered the Dome's regular-season opener back in September 1992, a 20-17 Atlanta win over the visiting Jets (quarterbacked that day by long-forgotten rookie Browning Nagle, who threw for 366 yards and two touchdowns). The stadium also hosted a pair of Super Bowls, both of which I was at: the Cowboys' blowout of Buffalo in early 1994, and that classic Rams-Titans thriller in January 2000, when Tennessee's final drive came up one agonizing yard short of overtime.
Still difficult to fathom how an NFL market only got 25 years of use out of a stadium before it was deemed obsolete. And if the Dome was considered plenty modern enough to host a big event like the SEC Championship Game ever year since 1994, how out-of-date could it be by NFL standards? San Diego's Qualcomm Stadium and the Oakland-Alameda Coliseum I get. The Georgia Dome? Not so much. The Falcons clearly lusted to climb into a new Mercedes-Benz (Stadium).
---
What got into Devin Hester in Atlanta? It looked like Turn Back the Clock Day for the onetime elite kick return, and the clock read 2006, when Hester took the NFL by storm as a streak of lightning for the Bears. Hester has been given up on by Chicago, Atlanta and Baltimore in recent years, and quite frankly looked done at age 34 earlier this season with the Ravens.
But he wasn't done on Saturday, at least not until he announced his retirement after the game. He was the best play-maker Seattle had against the Falcons for the most part, ripping off five kickoff returns for 194 yards, including a 78-yard jaunt. His 80-yard punt return was negated by a penalty in the first half, and that was a key moment in the game, with the Seahawks leading 10-7 and looking like they were about to make it a 10-point lead.
The Falcons had to be thinking where was this Hester when he wore Atlanta colors in 2014-2015? What a blast from the past Hester provided.
---
Those Atlanta running backs are a two-headed beast. Devonta Freeman and Tevin Coleman are a lot better than the nation's NFL fans probably know, but that's changing rapidly. Freeman basically shredded the ankles of Seattle safety Steven Terrell in the open field on that 53-yard pass play in the third quarter, changing directions on a dime — the edge of a dime.
Both Freeman and Coleman scored a touchdown, with Freeman producing a combined 125 yards of offense on 18 touches, and Coleman adding 79 yards on 14 touches. It's the best 1-2 backfield punch of any of the remaining four teams in the playoffs.
Mini-musings...
Great to see big Vince Wilfork (and I mean, BIG) get to take his final NFL lap in Gillette Stadium, in front of the Patriots fans he entertained and produced for all those years. In time, we'll probably forget Wilfork finished up with two years in Houston, but at least he went out making the playoffs both seasons, just like he did in 10 of his 11 seasons in New England…. If you're keeping score, the Patriots are on their 14th playoff run of their 16-season dynasty era, and they've won at least one game in 12 of those postseason trips. Their only one-and-done playoff appearances came back to back in 2009 and 2010, courtesy of home losses to Baltimore and the Jets, respectively….  Alas, no Dallas-Houston Super Bowl matchup in the Lone Star State this time around. I wonder if Texas even would have been big enough to contain all that hype…. Houston rookie receiver Will Fuller is going to have an endless loop of nightmares all offseason, seeing that potential 45-yard touchdown bomb bounce off his arms in the end zone in the third quarter, when the Texans were still very much in the game. You don't turn the page easily on that level of cringeworthy-ness.
Ridiculously Cool Football Card of the Week
"Dead Bolts'' should have been the headline in the San Diego newspaper, right? So long, San Diego Chargers. We bid you a fond and sentimental farewell. Really, we do. San Diego was my favorite stop on the NFL map, and while Qualcomm Stadium was obviously an out-dated venue that lived past its prime, seeing the franchise relocate to Los Angeles represents a sad day for the league and a community that supported the Chargers for 56 seasons — most of them on the underachieving side of the ledger.
Mark me down as believing the move will prove a mistake in the long run, and I wouldn't be shocked at some point in the future if the Chargers matriculated back south to San Diego, a'la the Raiders leaving L.A. for a return to Oakland in 1995. Maybe the now vilified Spanos family won't be part of the equation at that point, but who knows? New stadium in 2019 or not, I'm skeptical two teams in Los Angeles will be celebrated unless they're both big winners, and that's not a sustainable long-term business model.
In a tip of the cap to the Chargers and their ridiculously cool power blue uniforms of the '60s, here's Leslie "Speedy'' Duncan's 1968 Topps card, which shows off those classic threads in all their AFL-era glory. They don't call guys "Speedy'' any more, but Duncan fit the bill, once racing 100 yards with an interception return to set a league record. Duncan played seven seasons as a Charger (1964-70), making the all-AFL team three times and the Pro Bowl once with Washington in 1971. He's also a member of the Chargers Hall of Fame, meaning a piece of him probably died with last week's news.