Former Buffalo coach Marv Levy coached the Bills through the 1997 season at the age of 72. Nearly a decade later, Levy returned to the organization as general manager from 2006-07 while in his 80s. At the time of his GM stint, Bill Belichick fielded questions about Levy's longevity, and the Patriots coach famously responded by saying he had no interest in coaching into his 70s.
Fast-forward 15 years and here's Belichick at the age of 69 and still going strong. Few of his quotes have enjoyed the staying power as his thoughts on Levy have, but it'd be safe to say that a lot has changed in the coach's life since he uttered those words.
For starters, Belichick's boys Stephen and Brian now join him on the Patriots staff. Stephen handles the outside linebackers while Brian takes care of the safeties. Belichick's daughter Amanda is also the lacrosse coach at Holy Cross, so it's safe to say the Belichick children are set on their future paths.
So, it's understandable if Belichick now feels much differently about his future in coaching than he did back in 2006. Last week, New England's assistant coaches met with the media for the first time in 2021, and Brian Belichick was asked about his father's commitment to continue in a profession he has dominated for decades.
"Certainly not," he said when asked if he'd noticed any let up in his father's game. "He's all over it. No, I definitely haven't seen any let up. He's as committed to this team as anyone in the organization, and that's why he's such a great leader to follow at the head of it. We all know he sets the standard that we all try to live up to.
"And he has a high standard, for himself and for everyone on the team, players and coaches. But the standard he has for himself is what sets everyone else to try to follow it, and it's been the same ever since I've known him. It's the same this year."
Belichick is entering his 22nd season at the helm in Foxborough and is the longest tenured head coach in the league. Watching him on the field at OTAs the last two weeks there were no signs of change as Belichick continues to have a close eye on all aspects of the team, with his trademark whistle twirling ever-present as well.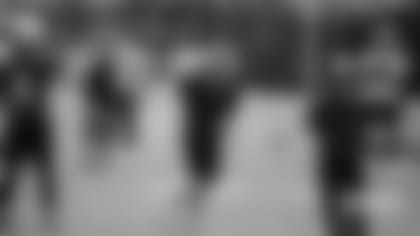 Belichick's continued enthusiasm and energy have done little to prevent rampant speculation about the Patriots possible succession plans. Robert and Jonathan Kraft will obviously have a major decision to make if and when Belichick does decide to stop twirling that whistle, and many have tried to predict how that will play out.
Over the years there has been much time spent discussing Josh McDaniels' chances of taking the reins, and more recently Matt Patricia's return to the organization in more of an advisory role has created another succession plan. Some have even wondered if Belichick is trying to set things up for his kids to one day take his place.
The bottom line is Belichick won't likely have much of a say in the whole process. The Krafts will need to figure out what course to take, and if they think McDaniels or Patricia or any other current member of the organization makes sense, then so be it. But make no mistake – when Belichick leaves whoever replaces him will be up to the Krafts.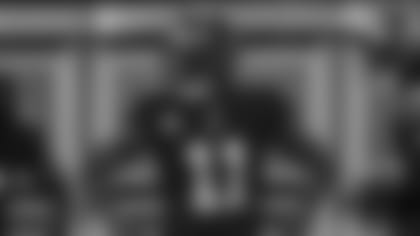 We speculated last week that the Patriots reluctance to acquire Julio Jones, if in fact they were interested (we believe that to be the case), would be based more on finances than resources. When Jones went to Tennessee for a second-round pick plus a swap of a fourth and sixth, that showed the Falcons were willing to take less in order to dump the salary. The Patriots, and several other teams such as Seattle, Baltimore and others, obviously felt having Atlanta pay some of the freight was more important and thus the Falcons were forced to sell to the highest bidder.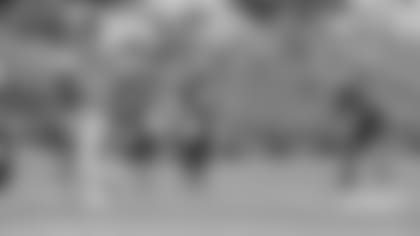 Cam Newton's limited practice last week thanks to an apparent hand injury had Patriots fans buzzing over the weekend. Newton appeared to injure his right hand during a drill and then did not throw for the remainder of the practice. That gave Jarrett Stidham more opportunities as he appeared to pick up most of Newton's reps as well as handling his own between Mac Jones and Brian Hoyer.
Of the four quarterbacks Stidham appears to throw the ball the best. His rotation is tighter than the others and his velocity and accuracy are solid. Of course that's just one small part of the job and to this point Stidham hasn't shown the ability to command the offense and make the right reads and plays when necessary.
While it's rather foolish to fixate on the results of plays during the spring when the pass rush is basically chasing quarterbacks against offensive linemen who aren't allowed to hit them, Stidham turned in by far the best play last Friday. He fired a bullet to Isaiah Zuber on a deep in-cut to the left, hitting the second-year wideout in stride for a nice gain.
It will be interesting to see if Stidham, who many have dubbed the odd-man out in the four-man rotation, can insert himself into the competition for the starting job, something he failed to do last season.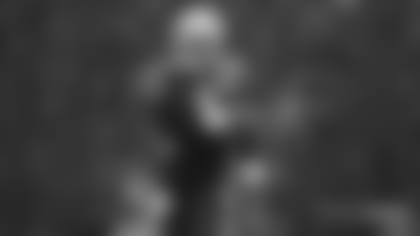 The extent of Newton's injury is unclear but that hasn't stopped the talk of his absence opening the door for Jones to start immediately. Perhaps that will be the impetus for Jones or one of the others to emerge ahead of Newton, but it seems strange to think Belichick would need a reason (Newton's injury) in order to make such a call. Belichick is as secure in his decisions as any coach in football, and it would be hard to imagine him needing a Newton injury to open the door for Jones to see action earlier than many anticipate. If he wants to play Jones, Belichick won't need a reason to substantiate that.
More assistant coach nuggets
Jerod Mayo checked in on Dont'a Hightower, the veteran linebacker expected to make his return to Foxborough after sitting out 2020 due to COVID concerns. Listening to Mayo discuss the situation it's not hard to get the impression that he wishes Hightower was getting his work in on the field rather than virtually.
"Hightower's a true professional. Obviously he was out last year, hopefully we get the same Hightower we got in 2019. We'll see," Mayo began. "I will say this about Hightower: I'm not worried about Hightower mentally. He's one of the star smartest players I've been around and had the pleasure to coach. He knows all the X's and O's. He'll probably be a coach one day. He's very smart. The one thing you got to be concerned about with a guy like that, you're coming off a year of not playing football. So, training camp and this right now, these are times right now where you really want to see him get back into football shape.
"I'm excited to get him back in the building. He's always a pleasure to have in the room and honestly when you look across our defense and all the new guys that we have, just having his presence that's going to trickle down to the rest of the group. Anytime we have a guy as smart as Hightower, that's a very comforting feeling."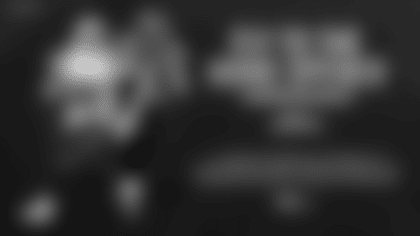 Home Opener Sweepstakes
Enter to win two tickets to the home opener and two JetBlue flights.