First off, love this segment Q&A and I would really like to see more of it. The Patriots spent a lot of money in the off-season and got some good talent and there's no arguing that. It appears the strategy was quantity over quality and what I mean is do you feel they would have been better off going after less quantity and bringing in more talented players? Or do you feel there weren't many top-tier players out there and the quantity move was the better play? Again, they definitely got better I believe with the moves they made. No argument there. - Ron Scarlata
It appears that there was a convergence of events this offseason that really set things up well for the Patriots, but I really see it as a pretty good haul of "quantity of quality," because I think the talent is at a higher level than just free agency fliers and castoffs. Maybe it wasn't quite 2007's offseason in terms of top-end talent, but it also feels like a more intriguing group than 2001's offseason. So, between the Pats having a bunch of cap space and the rest of the league not being able to make big free agency splashes creating a depressed market, I like how the Patriots maximized what they had, essentially remaking their offensive weaponry and defensive front with solid NFL performers. Those moves simply had to be made after how things had been going for the last couple of seasons at those spots.
What I loved about the free-agent haul was that the long-term signings were all in their mid-20's and still in their prime. Lawrence Guy was the only player signed or re-signed over 30 to get a multi-year deal. So, a lot of young pieces have been thrown at the wall and the hope has to be that between the last couple draft classes and this free agency group that the team is going to position themselves back on the upswing in the same way they found a new core in those 2001 and 2007 seasons. But of course, the biggest question remains what kind of play they can get at the quarterback position and that kind of hangs over everything. -Mike Dussault
With the roster looking loaded at linebacker for the upcoming season, what do you expect from the group in regards to the signing of Kyle Van Noy and Matt Judon, the return of Dont'a Hightower mixed with the continued rise of Ja'Whaun Bentley. Also what is your expectations for the second year leap of Josh Uche and Anfernee Jennings and what they can potentially contribute to the essential to win linebacker group? -Mark Saez
Great question, Mark and this is one of the most interesting positions on the roster to watch in training camp. On one hand, you know you have a top foursome of veterans that can really do it all. Hightower, Judon and Van Noy have all been three-down linebackers, while Bentley still should have a significant early-down role in a vital position. So, the top question after that is how do the draft picks from the last three classes breakthrough? We know how flexible the Patriots defense can be at the linebacker position so that makes things a little less obvious. Winovich and Uche should be third-down pass rush pieces at the minimum, while Jennings appears to have a bit more immediate early-down potential. Then there's rookie Ronnie Perkins, who has all the tools to be a three-down player, but isn't an easy scheme translation as he played mostly as a down defensive end at Oklahoma and may need some time to figure things out.
Can any of those four young guys push the veterans for significant playing time? I wouldn't totally rule it out, but it's good to know there's a baseline of veteran talent that should be pretty good. How well Uche, Winovich, Jennings and Perkins develop will determine the long-term ceiling of the defense. Terez Hall and Raekwon McMillan are the dark horses and both do have complementary skillsets even in this stacked group with Hall's hard-nosed run-stopping ability and McMillan's experience and athleticism. – Mike Dussault
Last year teams had expanded practice squads and more flexible IR rules do to Covid-19 regulations. Are the rules and procedures going back to the same as before the pandemic, or is it going to remain similar to last year? Also, what talented prospect would you most like to see sneak through waivers onto the practice squad? -Steve McFarlin
According to NFL.com's Tom Pelissero last week it is believed that many of the roster protocols from last season will remain in place and I'm a big fan. That should include a 16-man practice squad and expanded use of Injured Reserve, possibly with unlimited players allowed to return again. That flexibility and expanded ability to develop the lower end of the roster is awesome, and it's probably even more necessary due to the expanded slate of games. Last year, the Patriots took advantage of the new roster rules and got some experience for practice squad guys like Terez Hall and Tashaun Bower, among others. Whether that was just a function of the crazy 2020 season or something they'll continue to take advantage of will remain to be seen, as will whether or not that experience helps spark any of the players on the lower end of the roster onto bigger things. I'm also curious if veterans will be allowed on the practice squad again as well.
We'll see how camp unfolds before getting too focused on which players I'd like to see sneak onto the practice squad but with the influx of veterans via free agency, it will put the spotlight on some of the draft picks in recent seasons who haven't quite broken through, guys like JoeJuan Williams and Dalton Keene or a lower-round rookie like Will Sherman or Tre Nixon. Again, this feels like somewhat of a reset year, and the push of the younger players will play a big part of that. The roster changes should help protect some of those, but time is starting to run out for some of them and that will be exacerbated by all the vets on the roster. -Mike Dussault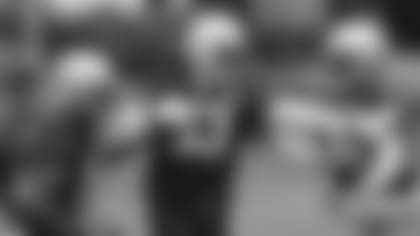 Julio Jones....a Titan? What is your opinion of what went down? The compensation doesn't seem all that great for a Hall of Fame WR, do you think he picked the Titans because of location?? His home and family will only be an hour away....did Julio pull a Taylor Hall kind of deal?? -David Phillips
I was surprised at what little the Titans gave up in the trade for Julio Jones. Why didn't the Pats offer Atlanta something similar to grab Jones? Is it injury concerns or money or something else that stopped the Pats from getting Jones? It occurs to me that Bill Bellichick may know more about football than me so there must be a reason. -Gordon Rowlinson
It was a disappointing weekend for those Patriots fans hoping the team was about to land Julio Jones. We can only speculate why the team chose not to pursue him, but the move makes a ton of sense for the Titans who are firmly in Derrick Henry's prime and clearly in a "win now" mode.
That said, I do believe the Patriots are always in "win now" mode to an extent but after adding two tight ends and two receivers in free agency, I believe the team is ready to see how their current pieces play out. Their investments in Hunter Henry and Jonnu Smith, Nelson Agholor and Kendrick Bourne already signals an offensive overhaul that will have at least a couple seasons together to build something. But much of that depends on the unknowns at quarterback.
If this was 2019, with a veteran defense fully in place and Tom Brady at the helm this move would've made all the sense in the world. But now, in 2021, with an offense that has just hit the reset button and faces uncertainty at quarterback, it's better for the Patriots to continue to build toward the future, not take a risky swing on a 32-year old wide receiver who still doesn't make you a favorite in the AFC, especially with questions at quarterback.
Acquiring Jones would've required some cap work as well that further complicates things. While he's at a somewhat sane salary of around $15 million, I believe they're also staring down the barrel of having to give Stephon Gilmore a new deal as well as sign the majority of their 2021 draft picks, including Mac Jones. Miguel Benzan (@Patscap) currently has the Pats with around $15 million in space, so there'd be some gymnastics to make it all work and a lot of convincing current Patriots to accept re-worked deals.
For me, it also feeds back into what I loved about the free agency class – multi-year deals for players in their prime. This is a team just getting what they hope is a long-term foundation in place. Shuffling things for a receiver past his prime, while giving up multiple picks and also undercutting some of your earlier signings, just didn't make sense for where I currently see the Patriots. -Mike Dussault
Is there competition at the kicker position? - @JoelShapiro
I really think there is and we haven't even seen Nick Folk kick yet. Quinn Nordin has an impressive leg, the height and trajectory of his kicks really stood out, more so than veteran Roberto Aguayo. But admittedly, we've only seen them kick in a couple of different spots and at least last week it was just about impossible to tell for sure which kicks were good or not… they were kicking on the far field from right to left and no one made the "it's good" signal consistently, though Nordin did get a couple of high fives on his last kicks which made me think he hit his attempts.
If I had to bet, only one of the two will make it to training camp to compete with Folk. And we can't rule out how solid Folk was last season. If Nordin or Aguayo is going to beat him out, they're really going to have to be consistent with their kicks. This last week of OTAs and then minicamp next week could really put the spotlight on which emerges to fight on in August. -Mike Dussault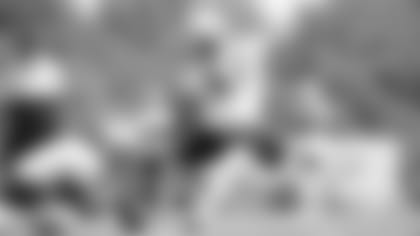 I know you don't get to see/report much of how the players are really developing and it's a little early to tell but who are you most excited about watching at camp? -@ClazzyClare
It's really hard to read too much into anything as the overall tone of teaching is seemingly omnipresent through the whole sessions that we get to watch. Maybe the competition will be amped up next week for minicamp, we should at least have a better sense of who is ready to go for training camp and who might have issues, whether injury or contract related.
I'm going to pick out two players that have me intrigued based on the limited sample size – Josh Uche and yeah, how can I not go with Mac Jones. Starting with Uche, it was obviously a tough rookie year for him, especially starting and ending the season on IR, but he still has a lot of intrigue. He only briefly found some momentum and showed some promise, but I think the signs are there that he can be an impact player. Uche seemed focused and confident during his media availability a couple of weeks ago. At OTA practice he was consistently showing up during team drills as well. The only question is what is his ceiling? I'd expect at the minimum he's an impact rusher on third downs, but of all the young linebackers that I mentioned in a previous question, Uche is my favorite to take on an expanded role beyond just that of being a pass rush specialst.
Watching Mac's development in camp will be one of the main storylines every single day and things might've taken an interesting turn already if Cam Newton is unable to participate in the rest of OTAs due to a reported hand injury. Jones' accuracy has stood out through the two practices I've watched, most of his throws are right where they need to be and it's clear how unhappy Mac is with himself when they're not exactly on target. He was thrown to the wolves a bit last week during team periods with the defense teeing off. How will he bounce back from bad throws and bad practices? That will determine how quickly he gets his chance. I can't wait to watch, he's made his career on bouncing back. -Mike Dussault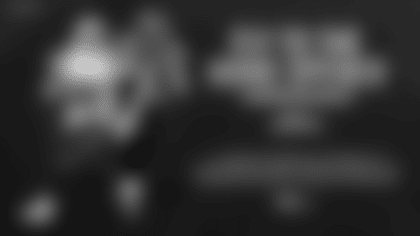 Home Opener Sweepstakes
Enter to win two tickets to the home opener and two JetBlue flights.