The Patriots decided to approach the NFL Combine a bit differently than they have in most years past. Instead of Bill Belichick heading the team's contingent in Indy, he remained back in Foxborough with most of his coaching staff. Changes to some of the schedules for the players, moving the workouts to more television-friendly times later in the day, coupled with better ability to remotely take part in various interviews has some team's decision-makers rethinking their methods.
Belichick was obviously one of them, but for the most part it seemed for the majority of the league it was business as usual. The Patriots were one of just four teams (Chargers, Saints, Rams) who didn't make anyone available for the coach/GM interviews, which is in line with most years over the past two-plus decades. The Patriots coaches also had the opportunity to be part of the preparations for both the Shrine and Senior Bowls, offering them a chance to familiarize themselves with some of the prospects, so perhaps the urgency to be present in Indy was lessened.
"They've changed it because of television; most of the time it was workouts during the day, you watch players, then at night you had that interview time," said former NFL general manager Mike Lombardi on the 'GM Shuffle' podcast. "The way they've set the schedule up, the scouts are going to waste a lot of time there. There's going to be a lot of afternoons where you're back in the hotel room and you have to bring your tape with you. It's hard. It was flowing better before.
"You're better off leaving the coaches back there and working on something else. Then send the coaches on the road. This is data-collection time, let the scouts collect the data."
Belichick and his staff will no doubt still be heavily involved with Pro Days and player visits as usual, so the lack of a presence at the Combine doesn't stand out as a major issue. Still, given the apparent de-emphasizing of the Combine that is taking place it was strange to hear some of the reactions to various workouts.
Impressive 40 times and field testing dominated the week, and the resulting adulation seemed to run counter to how teams were viewing the event itself. While the clubs seem to be saying it's not as important as it once was, the media was gushing about C.J. Stroud's passing, Jaxon Smith-Njigba's running and pretty much every cornerback who was on hand on Indy.
It was a strange dynamic as the league gets set to enter the true start of the roster-building phase of the offseason. Next week (March 13) marks the start of the so-called legal tampering period, but in reality many of the discussions involving potential trades and free agent signings have already begun taking place – some no doubt in Indy.
The new league year kicks off 48 hours later, and it will be interesting to see how Belichick prioritizes his to-do list. Will retaining any of his own free agents be top of mind or will adding from elsewhere take precedence? We shall see.
Trade winds
As always the Combine did provide some nuggets of interest. While GMs from Cincinnati and the Chargers did their best to quell trade rumors involving Tee Higgins and Keenan Allen, respectively, there was no such dousing done by Arizona's new boss Monti Ossenfort regarding DeAndre Hopkins.
Hopkins has two years remaining on his current deal and due a base salary of nearly $19.5 million in 2023, and with the Cardinals in rebuild mode as Kyler Murray deals with a torn ACL, Hopkins could be on the move.
"I had a great talk with D-Hop a couple weeks ago," Ossenfort said at the Combine. "I explained to him what my philosophy was. It was a great conversation. D-Hop has been a great player in this league for a long time. I'm excited to work with him. I think any roster decisions like that, we are in the very early stages right now.
"From afar, I've had to compete against – not me personally, but I've [worked] for teams that have to compete against D-Hop, I know what a problem and a stress he puts on defenses. I'm excited to have D-Hop on the team. Whether it's D-Hop's situation or anyone's situation, we are in the stages of evaluating that."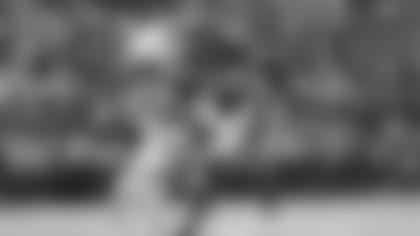 The Patriots could be a possible destination should Ossenfort and the Cardinals decide to move on. Hopkins also has a no-trade clause, so he might have some teams in mind. Hopkins could garner at least a second-round pick in return, and given New England's bevy of selections that might make sense as the offense works to bring more options to the table for Mac Jones.
Houston's Brandin Cooks also figures to be on the move, which would give the Patriots another option in the wide receiver trade market, and various reports indicate that the Rams gave veteran receiver Allen Robinson permission to seek a trade as well. So, while the free agent crop of receivers is underwhelming, there may be plenty of options on the trade market.
QB questions
The first quarterback domino fell into place on Monday when the Saints agreed to a four-year contract with Derek Carr, allowing the former Raiders signal caller to find a home before the official start of free agency. Carr was available because the Raiders cut ties with him two weeks ago when they failed to work out a trade and released him instead.
Shortly thereafter, the Seahawks re-upped with their quarterback, Geno Smith, signing him to a three-year, $105 million deal.
Now the fallout begins. The Jets were in on Carr, who met with both New York and Carolina as well as New Orleans in Indy. New York is badly in need of an upgrade at quarterback with a solid defense and talented weapons already in place on offense, but it won't be Carr. Now the Jets have to decide if they want to continue to wait on Aaron Rodgers, who is mulling his future in Green Bay, or opt for another option. Jimmy Garoppolo is expected to be available at the start of free agency and would be a solid alternative – if he can stay healthy. But he is likely to have multiple suitors with the Panthers, Bucs, Colts, Titans, Texans, Raiders and Commanders (and likely others as well) all potentially in need of a new quarterback.
Some of these teams will be in position to draft one but many won't, and Garoppolo could be the best option available depending on what Rodgers decides. Of course, Lamar Jackson's situation in Baltimore will be fascinating to monitor as the sides continue working toward a new deal. If the Ravens use the non-exclusive franchise tag on him, it will be interesting to see if he eventually becomes available via trade.
As has been the case in recent years, the quarterback movement has once again become the top priority of the offseason.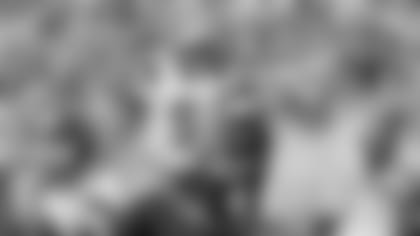 The Patriots reportedly will part ways with veteran backup Brian Hoyer, leaving just Jones and Bailey Zappe on the depth chart. New England will almost certainly be looking for a third quarterback to bring to camp, preferably one with a more athletic skill set than Jones and Zappe. Some of the Combine hysteria would seem to indicate the Patriots won't be adding one via the 14th pick of the draft since Kentucky's Will Levis and Florida's Anthony Richardson, the third- and fourth-rated QBs on many lists, wowed onlookers while working out in shorts. The middle of the draft can't be overlooked, however, and Tennessee's Hendon Hooker, who is coming off a torn ACL, might be worth a gamble. The 6-4, 220-pound Hooker enjoyed a monster season with the Vols before going down with the knee injury in November but reports out of Indy indicated his rehab is progressing nicely. He may not be ready to go in 2023 but Hooker has upside to be an option as a dual-threat quarterback.
DISCLAIMER: The views and thoughts expressed in this article are those of the writer and don't necessarily reflect those of the organization. Read Full Disclaimer