In terms of offseason activity, the Patriots moves thus far have been more in line with how Bill Belichick normally approaches free agency. With a few exceptions over the years (2003, 2007 and 2021 stand out), the coach typically avoids the top of the market targets and instead focuses on beefing up the middle part of his roster.
That has certainly been true during the first week of the new league year with only a handful of additions made thus far – most coming on offense to replace departed players.
So, the attention has been paid to the offense, a focus that was so obvious even us media types saw that coming. The question now will be how much better can the unit be? For starters it almost can't be worse with Bill O'Brien returning to run the show following last season's struggles under Matt Patricia and Joe Judge. But in terms of actual on-field talent, Belichick's moves should provide at least a modest uptick.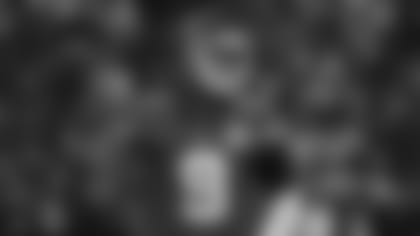 But I'm not sure that will come from Smith-Schuster over Meyers. They are two very similar players in terms of their production, and while Smith-Schuster provides more yards after the catch he does not provide more yards, period. Last season playing in Kansas City catching passes from Patrick Mahomes as part of the best offense in football, he averaged 12 yards on his 78 receptions. Playing in one of the worst offenses in football, Meyers averaged, you guessed it, 12 yards per catch on his 67 grabs.
For whatever reason there seems to be an element of excitement over Smith-Schuster's ability to gain yards after the catch. He provided 3 more yards of production after the catch than Meyers a year ago, but that still resulted in gains of 12 yards so what's the real difference? Time will tell.
At his peak, Smith-Schuster turned in a season Meyers simply isn't capable of. In 2018, he caught 111 passes for 1,426 yards and seven touchdowns. The following season he averaged over 13 yards per catch before injuries limited him to 12 games. He hasn't been the same player since. He averaged less than 9 yards per reception each of the following two seasons before benefiting from Mahomes' presence in KC a year ago. Over the last three seasons, he and Meyers have been quite comparable.
Also, Meyers had established a relationship with Mac Jones and proved over the last three years to be a reliable, durable and productive target. In short, Belichick knew what he was getting from Meyers – nothing fancy just solid play. Now he must hope that Smith-Schuster meshes with Jones, picks up the offense and if it all works out turns in similar production for similar pay. My guess is the move will turn out to be somewhat of a wash, assuming Smith-Schuster acclimates to his new surroundings quickly.
Gesicki should be more of a clear-cut upgrade over the departed Smith, who never caught on during his two seasons with the Patriots. The two have similar straight-line speed but Gesicki appears to be more versatile as a receiver and has been unquestionably more productive, especially in the red zone. His lack of ability as a blocker is a concern, but he could give the offense a different element with his ability to get vertical down the seam, although that's a pass that Jones has struggled to consistently complete during his two seasons.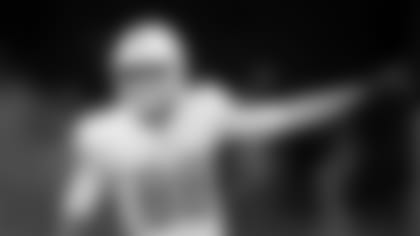 Still, Hunter Henry and Gesicki figures to be a better tight end tandem than Henry and Smith, and with O'Brien back to better take advantage of potential mismatches that should lead to more offensive production.
Robinson is a solid, between-the-tackles runner who should be able to replace Harris behind Stevenson. Robinson might provide more as a receiver than Harris as well, potentially giving the offense more versatility. In an ideal world, second-year players Kevin Harris and Pierre Strong Jr. would have been counted on to replace Damien Harris, and that still could be the case. Robinson signed a one-year deal, so by no means does his arrival signal the end for the two young running backs.
Up front Belichick opted for quantity at tackle, bringing in Anderson and Reiff. Neither is a clear-cut starter at this stage and in all likelihood the Patriots will still be seeking an upgrade in the draft. Reiff was not the Bears opening day starter in 2022 but took over after Larry Borom went down with a concussion and wound up starting 10 games. He's also started 149 of 163 career games, so he has plenty of experience to fall back on. Anderson started just 12 of his 41 games in Denver, so he's likely more of a swing tackle candidate.
Focusing on the offense was an obvious need, and the moves should improve the overall talent level on that side of the ball. But after a week there's still work to be done. A dynamic playmaker and a surefire starter at tackle are two pieces the Patriots still lack, and the persistent rumors of trade targets at wideout would certainly help the cause.
Unless/until that happens, there will be a lot of pressure on O'Brien to right the ship. While the group of skill players from a year ago was likely capable of more than it showed in 2022, these additions aren't poised to put the Patriots among the best in the league. It will be up to O'Brien to figure out a way to unlock Jones and to find ways to maximize the abilities of a group of good players but no great ones.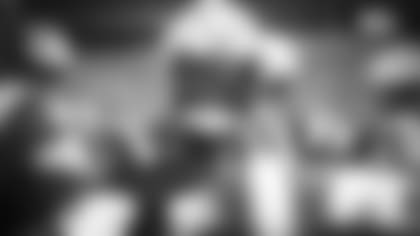 What about the D?
Belichick's focus thus far has strictly been about offense but there is still work to be done on the other side of the ball. Losing Devin McCourty (retirement) and Jalen Mills (released) leaves an already thin secondary in need of some reinforcements.
A strong pass rush coupled with a bevy of backup quarterbacks helped the defense post some impressive numbers in 2022. But against competent offenses playing at close to full strength it was a different story, and Belichick needs to recognize that. Retaining pieces like Jonathan Jones, Jabrill Peppers, Carl Davis and Daniel Ekuale is fine, but some added elements are necessary to complete against Mahomes, Josh Allen, Joe Burrow and the rest of what is shaping up to be a loaded AFC.
Playing by the rules
The annual league meetings are set to take place next week in Arizona and as is typically the case there will be a handful of proposals submitted for rules changes. Among the most notable include replacing the onside kick with a fourth-and-20 play, making roughing the passer calls reviewable and changing some elements of the postseason seeding system.
Philadelphia's proposal for the onside kick replacement will likely garner the most attention. It's pretty straightforward – instead of having to recover an onside kick, teams would have the option of converting a fourth-and-20 play from its own 20-yard line. It's an idea that has been discussed in the past and some variations have been used in other leagues, including currently in the XFL with a fourth-and-15 from the 25.
I don't like this change because it should be extremely difficult to come back from a multiple-score deficit in the final minutes, and having to recover an onside kick is definitely more difficult than converting on fourth-and-20.
I'd like to see some thought put into the Rams proposal of reviewing roughing the passer calls, but based on recent history with pass interference I'm doubtful it would be executed properly. We've all seen phantom roughing the passer calls on replay, but how many of those would actually be overturned if given the chance? There was a reluctance to do so on pass interference calls, but if there was an intent to truly get the calls right and not simply stick to the letter of the law, I believe it would be worth looking into. That said I don't think such a proposal is likely to pass.
The Chargers offered a potential change to the league's bylaws that would seed wild card teams higher than division winners if the division winner had a losing record and the wild card team had at least four more wins than the division winner. As an example, last season the 12-5 Cowboys would have hosted the 8-9 Bucs instead of having to travel to Tampa on wild card weekend. Under this amendment, the 10-7 Chargers would still have been forced to travel to 9-8 Jacksonville in January.
It would make sense to have all seeding done strictly by record instead of having division winners automatically given home games, but the Chargers proposal would be a step in the right direction.
DISCLAIMER: The views and thoughts expressed in this article are those of the writer and don't necessarily reflect those of the organization. Read Full Disclaimer