The Patriots are having a solid, methodical start to a significant offseason for the entire organization.
New England hasn't chased headlines by overpaying for red-chip players, a lesson learned to an extent from the 2021 spending spree. The Pats have improved at wide receiver and tight end, pivoting quickly to avoid major holes at the skill positions after trading tight end Jonnu Smith and losing free-agent receiver Jakobi Meyers. They've also re-signed most of their in-house free agents on defense while adding two veteran offensive tackles to fill out their depth, and, yes, shored up special teams.
However, the Patriots roster still has many of the same shortcomings it did before free agency began. The moves so far are strong additions to the roster, and the biggest tickets, WR JuJu Smith-Schuster and TE Mike Gesicki, are upgrades over their predecessors. You can like the moves and still feel that way. You can also point to the offensive coaching upgrades as major acquisitions. But it's understandable to feel underwhelmed because their actions haven't solved their major problems.
Being patient is challenging for everyone, but the major roster moves we all want for this team have yet to be made around the league. For instance, the Dolphins didn't acquire Tyreek Hill until March 23, while A.J. Brown was still a Titan until a draft-night trade during the first round. Although there's no guarantee the Pats will be involved, the market for star receivers takes time to develop, and the draft is more than a month away.
If the Patriots don't make a needle-moving acquisition by the offseason's end, they deserve criticism. For now, let's wait for the full picture before rushing to judgment, which is admittedly not as fun as the alternative. But as the 2021 outlier can attest to, the juice of instant gratification is often not worth the squeeze.
Without further ado, let's empty the Patriots Unfiltered mailbag in week two of NFL free agency:
Do you feel like this is a replay of the last time the Patriots had money to spend? I feel like we need to go out and get a few studs, and it seems like we are grabbing average to below-average players. Are the Patriots spending their way out of money with these average players? - Ron Scarlata
I'm glad someone asked a question like this because it hits on a few key points about this free agency period. To address the last part first, the answer is absolutely not. The Patriots still have the cap space to acquire just about any veteran player they want and have only used three cap-saving mechanisms thus far (McCourty void year, Jonnu trade, Mills release). I implore people to stop paying attention to the salary cap, not because it's total crap, but because it's so easily manipulated that every move is on the table for almost every team, including the Patriots. If they want a costly veteran player, the cap will not stop them from acquiring said player. I promise.
Back to the beginning part of the question, I think they've done the opposite of the 2021 spending spree, where they handed out a few of the largest contracts in free agency. The Patriots overpaid two offseasons ago for Jonnu Smith, Nelson Agholor, and arguably Jalen Mills. This offseason, they've gotten JuJu Smith-Schuster on a team-friendly three-year contract worth $25.5 million before incentives and Mike Gesicki on a one-year prove-it deal. That's vastly different from handing out $31.25 million guaranteed to Jonnu. You can argue that they're still acquiring good, not great, players, but they're paying fair prices for those players. They're seeking value much more than they did in 2021.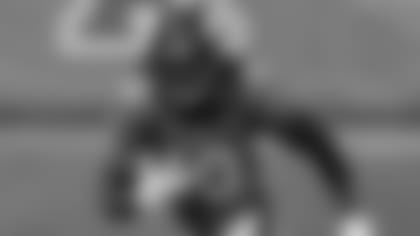 DeAndre Hopkins or Jerry Juedy, who do you want and why? What is the likely cost for both players? - Everyone
Surprise, surprise, this was the most popular question this week. As far as my preference between Hopkins and Jeudy, I'm leaning toward Jeudy for a few reasons: he's younger, cheaper, and has an ideal skill set next to their other receivers. The money piece of it is more about what's realistic for the team rather than a concern of mine. But I'm squarely in the camp of preferring the ascending 24-year-old receiver who can grow with Mac Jones rather than a 31-year-old Hopkins. Plus, Jeudy is the ideal player to pair with JuJu and the tight ends because he creates separation. I like the JuJu and Gesicki signings, but neither player is a natural downfield separator like Jeudy, making him the ideal complement. As good as Hopkins is, that's making the offense overly reliant on power types at receiver rather than explosive separators.
As for the compensation, Hopkins's market is probably not as robust as you might think after the Brandin Cooks trade (a fifth+sixth for Cooks). Hopkins is a better player, but the money due is similar, and Hopkins is older. I initially thought the Cardinals could get a second-rounder plus another asset for D-Hop. But now, I think they'd be happy to get a top-100 pick. As for Jeudy, his age and team control with a year plus the fifth-year option remaining on his rookie deal makes him more expensive. The starting point is likely No. 46, plus a roster player. I've thrown out the #46+Bourne package already. Lastly, I also believe the Patriots remain in on Odell. They've tried to get Beckham for a while now, and this might be the perfect time to pounce when his market value is low—ranking them in order of preference: 1. Jeudy 2. Hopkins 3. Odell.
With the AFC East looking like it will be loaded this year, what are the chances the Patriots look to trade for Lamar Jackson? Any chance they could get a first-round pick for Mac Jones to help with the Jackson trade? - Tony Ess
You'll be hard-pressed to find a bigger Lamar Jackson fan than me. He was my number one rated player for the Patriots in the 2018 draft (I have receipts) and has remained atop my list of favorite players in the NFL. Lamar is the most dynamic ball carrier in the league, and Bill O'Brien would have zero issues scheming to his strengths as a passer between the numbers. I also believe the Patriots would be instant playoff contenders with Jackson at quarterback, so I would try to facilitate a trade with the Ravens. Here are the Patriots options:
Option 1: sign Lamar to an offer sheet. If the Ravens don't match, New England sends Baltimore two first-round picks as compensation. The Pats could trade Mac to the highest bidder to recoup some draft capital, but if Baltimore matches the offer, they risk being stuck with a disgruntled Jones and no Lamar.
Option 2: Trade for Lamar on the franchise tag. Jackson signs the one-year tender and gets dealt to New England for agreed-upon compensation with Baltimore. Option 2 presents more leverage for the Ravens since they'd have Lamar under contract, but this is where the Pats could theoretically use Mac Jones as an asset in the trade and wouldn't be locked into parting with two first-rounders.
Would the Patriots trade for Lamar? Probably not. It doesn't seem like a Patriot-like move to part with significant trade capital and then pay a quarterback $200 million. If they did, that would be one of the biggest stunners in the NFL over the last decade.
With the Bengals signing Orlando Brown, LT Jonah Williams asked for a trade. What are your thoughts on trading for Williams? - Dave Ferreira
There's always the possibility with Belichick that he'll buy low on a former first-round pick, especially a former 11th overall selection who played his college ball for Nick Saban. However, you must go back to the 2020-21 seasons to find consistently good tape from Williams, whose significant knee injuries have stunted his development. Due to unfortunate circumstances, I'm not sold that Williams will reach his potential in the NFL. However, if the Patriots miss out on the first OT wave in the draft, sending a day-three pick to Cincinnati for Williams, who has upside, is not a bad idea. He'd be a better bet to start than Riley Reiff.
I'm officially worried. The Patriots are spending valuable cap resources on special teamers, but not veteran kickers makes me worried they will be reaching for kickers in the draft. Are there any free-agent kickers available? - Mark Wright
I'm not picking on the question here. This is more of a message to others in this market trying to make a big deal out of special teams signings: the Patriots aren't spending valuable cap space to acquire special teamers. Stop lying to the fanbase. The Pats allocated roughly 2.5 percent of their cap to Matthew Slater, Joe Cardona, Chris Board, and Cody Davis, the equivalent of one Riley Reiff, a projected backup/spot starter. Pushing this narrative that the Patriots can't add players to their roster because of these special teams signings is inaccurate. None of these signings will prohibit them from making more significant moves, and these same people will tell you the cap is crap anyways. Enough.
As for the kickers, Nick Folk is under contract, so they don't need to force a draft pick on a kicker unless it's someone they love (like Jake Moody?). If the right kicker doesn't fall into your lap, I would ride with Folk for another year rather than signing a free agent.
Do you have your eyes on any draft prospects who could be a potential heir to Devin McCourty at free safety? - Nolan K
This isn't the best safety class in general, let alone for pure center fielders, and many of the intriguing first-rounders also didn't test particularly well. I'll take both Alabama safeties on my team, though, with Brian Branch a possible draft faller due to his combine testing and Jordan Battle as a legit day-two option. Branch played as a nickel corner for the Crimson Tide but projects from this viewpoint as a better fit at deep safety. Battle played most of his snaps at free safety for Nick Saban, so there's a clearer projection. I'm also high on Illinois safety Jartavius Martin, a nickel/free safety hybrid that can play deep or slot corner. Those are my top three McCourty successors in the draft, but I'm leaning toward Battle or Martin as the most likely options given where they are projected as day-two picks.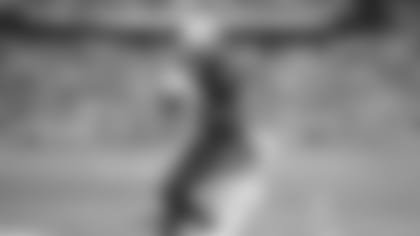 How does Tyquan Thornton fit in BOB's offensive scheme? I see him as the odd man out in 11 personnel (JuJu, Parker, Bourne) - Bob
Unless they make another splash acquisition at wide receiver, I hope Thornton isn't the odd man out in any personnel grouping. If you want a BOB comparison, I'd pull up film on Jameson Williams (Alabama 2021) or Will Fuller (in Houston). O'Brien will use Thornton all over the formation to run vertical routes, especially deep overs and slot fades. Tyquan is the true wildcard with this whole plan on offense because his skill set, in theory, should be the missing piece. If he becomes a consistent deep threat, Thornton forces defenses to leave a safety over the top, opening up the high-volume areas for JuJu, Bourne, and the tight ends between the numbers. Thornton doesn't need to blossom into a high-volume receiver himself to be effective. He needs to be a threat, and O'Brien has successfully unlocked legit speed in the past.
After all the recent moves and having at least starter-quality offensive tackles, do the Pats draft a corner in the first round and grab an OT late? - @ElmerFomo
I'm not putting eggs solely in the Riley Reiff and Calvin Anderson baskets at tackle. Reiff still has above-average play strength to move bodies in a phone booth, but his foot speed to protect his edge and make blocks on the move is concerning at age 34. If he's your starting right tackle, that will be an extremely shallow pocket for Mac Jones when they face legit speed rushers off the edge who consistently test Reiff's outside hip and ability to mirror inside moves. He's upgraded Marcus Cannon at this stage. Anderson offers much more athletic upside, but his technique is inconsistent, leading to peaks and valleys on his film. The Patriots still have a top-50 need at tackle, in my opinion, and based on history, they're more likely still to take a tackle than a corner at 14.
You had JSN as your favorite wide receiver prospect. Are you still in after JuJu? Do they overlap? - Isaac
Look, I love JSN. His film is spectacular, and his athletic profile fits the crafty route-runner mold that breaks ankles through the break. But this offense needs a receiver with an explosive gear to complement JuJu, and no, I'm not talking about 40 times. If they're going receiver early in the draft, I'm selling myself more and more these days on Zay Flowers. They have size, they have seam runners, and they have underneath YAC ability. They need big-play potential and separation ability.
DISCLAIMER: The views and thoughts expressed in this article are those of the writer and don't necessarily reflect those of the organization. Read Full Disclaimer