Over the past few weeks, the Patriots have made some players available to the media as the team takes part in the offseason program. Last week there was a common theme between a pair of young players that caught some attention.
Both Josh Uche and Kyle Dugger brought up conversations with Patrick Chung, the veteran safety who retired earlier this offseason. Neither Dugger nor Uche has any experience playing with Chung, as the veteran opted out of the 2020 season and never shared a huddle with the two during their rookie seasons.
"[Chung] said something that stuck with me, which was 'Learn 'til you die,'" Uche said. "The moment that you think that you know everything is the moment that you've lost. So, I'm just trying to learn every day and get better every day."
Dugger had even more interaction with Chung, who as a fellow safety kept in contact with the rookie throughout the 2020 season.
"Grab things, take hold of them. Trust yourself," Dugger said of Chung's advice. "Trust what you've learned, what you've been taught [your] first year. And really trust yourself to be able to take off. Be able to play faster and allow yourself to just be in your own rhythm."
Perhaps these interactions are just routine among NFL teammates. Chung's decision to retire doesn't preclude him from talking to his former teammates. But it was interesting to hear the youngsters crediting Chung for offering advice, and it seems the veteran has been around the team even if only as an observer. Chung's name remains on the roster, although that could be simply procedural and the date (post-June 1) he is officially removed likely has cap implications down the road.
But listening to two young players who have never played with Chung talk so glowingly about his impact raised the antennae slightly. Maybe Chung will have a role with the team after all.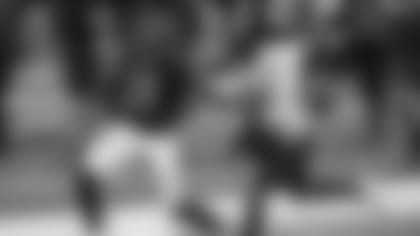 A couple of weeks ago the Falcons seemed determined to deal Julio Jones and we speculated the Patriots would have interest. Since then Atlanta's desire to trade him has only intensified, Jones has made his desire to leave public and the Patriots have been tied to him in a couple of reports.
Jones' price tag of $15.3 million in 2021 may be scaring off some teams, and because of that the Falcons might be forced to take a little less in return. That would work well with the proposal of a second-round pick – or even a third that could become a second based on incentives – we put forth.
However, it's also possible that multiple teams could be in the mix. Various oddsmakers had the Ravens, Niners, Colts, Cardinals, Raiders and Titans along with New England among possible suitors. While the salary might scare off some of those teams – or force the Falcons to settle for less – the glut of potential buyers also could have the opposite effect and create a bidding war. Atlanta is reportedly seeking a first-round pick in return.
The Patriots have been aggressive throughout the offseason, paying top dollar for free agents across the board. They went big early and landed a host of players they feel will be a huge part of the 2021 equation. The question now is, would they be willing to do so yet again in order to acquire a No. 1 receiver?
NBC Sports Boston's Michael Holley reported Jones has interest in playing with Cam Newton. Could that interest be enough to make it happen?
The Patriots have still signed just one undrafted rookie in kicker Quinn Norden. The pool of available prospects was much smaller this year due to the effects of the COVID-impacted season as many fringe players chose to stay in school with an eye toward improving their draft stock with a full year of competition in 2021.
While that certainly impacted the numbers, there have been many options available and the Patriots went in a different direction. The team currently has four quarterbacks, three kickers and two long snappers on the 90-man roster. Certainly if Bill Belichick wanted to add some depth at receiver for example, the opportunity to do so existed.
The extra long snapper appeared like an odd move but with three kickers and the possibility of Joe Cardona having to miss various elements of the offseason due to his Naval commitments perhaps Belichick wanted to ensure all the specialist would have ample opportunity to kick. There haven't been any reports of Cardona potentially missing any time but his unique active Naval status periodically creates an absence. The addition of Wes Farnsworth just got me thinking of reasons to add to the depth at that spot.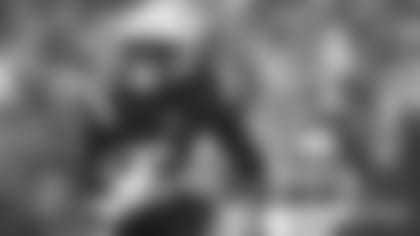 Peter King's FMIA column featured his power rankings for 2021 and the Patriots checked in at No. 17, which seems reasonable given all of the questions surrounding the quarterback position. King mentioned that question, plus many others, including the following curious line: Will Dont'a Hightower resume his strong career in the middle of the Pats D, or will Belichick permanently opt him out? Is King writing this with knowledge that Belichick doesn't plan to have Hightower in the mix this season? There was a tweet last week suggesting Hightower was still mulling retirement as well. Based on King's wording I wonder if the team would like the veteran linebacker to rework his contract and perhaps that's the basis of the uncertainty. It has been rather strange not to see anything definitive from Hightower or the team with regard to his return. I guess this is another area we'll have to continue to monitor. … More from King's rankings: Buffalo was the highest-ranked AFC East team at No. 3, followed by Miami at 11, the Patriots at 17 and the Jets at 31, ahead of only Houston. … Julian Edelman appeared on "The Michael Irvin Podcast" last week and pretty much slammed the door on any potential returns to football any time soon. He also weighed in on the simmering Hall of Fame debate that unfolded immediately following his retirement announcement. "I'm not here to make a case. I didn't play the game to be in the Hall. I played the game to, first off, make a team. And then to go out and win Super Bowls."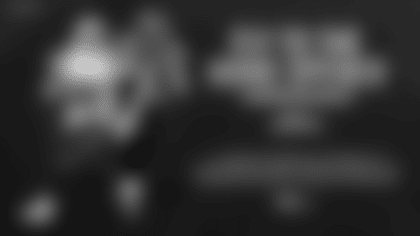 Home Opener Sweepstakes
Enter to win two tickets to the home opener and two JetBlue flights.