Amidst all the Mac Jones talk, one question that seems to go unasked (however silly it may be) is what happens if Cam Newton comes out and kills it this year? What if with a revamped offense and a full offseason in the program, he comes out and puts up an MVP-type season and leads the Pats on a deep playoff run? What then? Do they re-sign Newton and let Jones ride the bench? Or do they let Newton walk and hope for a good compensatory pick in return? I'm sure at this point it's way too early to speculate, but at this time of year what else do we have to talk about? - Joel Lindgren
The scenario you create would certainly make for an interesting situation. First and foremost, it would be a great situation for the Patriots since that would mean the team was successful in 2021 and made a deep playoff run behind great quarterback play. As to what would happen going forward, I guess that would depend on a lot of factors. Did Newton find his way within the offense and improve greatly as a passer, or was his success mostly due to his running ability and overall playmaking? Did Mac Jones show promise and improvement during practices as the season progressed, or was he slow to pick things up and not necessarily ready for playing time? Let's assume Newton played really well and improved in every aspect while also assuming Jones picked up the system very well and showed signs of being a starting quarterback. If that's the case then I feel the Patriots would allow Newton to walk and turn the reins over to Jones and let a new era begin.
The free agent grabs and strong draft leave me with equal amounts of hope and questions. On paper, the Pats appear to have plugged up a lot of weaknesses. Unfortunately games are not won on paper. How far do you think the 2021 Pats will go? I'm guessing a return to a winning season and the playoffs and an exit in the second round of the playoffs. What do you think? - Gordon Rowlinson
I feel like the overall talent level of the roster has improved from 2020, but the question that can't be ignored is at quarterback. The Patriots have four on the roster at the moment but none that would be considered a sure thing for success. Jones is a rookie and he likely will take time to develop before he's ready. So the Patriots will need to have one of their veterans – likely Newton – perform at a high level of the team is to make the playoffs and especially so if it is expected to advance. If Newton shows significant improvement then the Patriots should be in contention for a playoff spot. If he's only marginally better than he was last year, then making the postseason will be a tough task.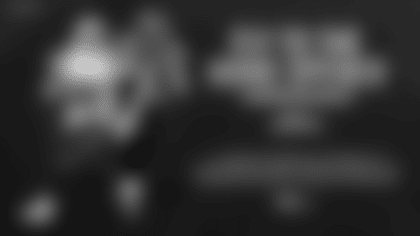 Home Opener Sweepstakes
Enter to win two tickets to the home opener and two JetBlue flights.
Could the Patriots sign Rex Burkhead and immediately put him on the PUP list and not have him take up a roster spot? Signing Tyler Gaffney to fill out the roster and provide depth for practice and camp would basically work until Rex is hopefully ready later in the season. I understand that he is progressing well, and he would be great to come in fresh midway through the season. Basically, could they sign him now and "hide" him on the shelf? - Wayne Simmons
Burkhead is a definite possibility to return at some point, but at this point he would have to take up one of the 90 roster spots if he re-signs. He would likely open training camp on the active-PUP list, which means he's not cleared to practice but would still count on the roster. However, if that were to happen he would be eligible to open the regular season on the reserve/PUP list, and in that case he would not count against the 53-man roster. He could return to the active list after sitting at least the first six weeks of the season, assuming he was healthy at that point. Burkhead has been a steady player when healthy, but that hasn't always been the case during his time in the NFL and that might be one reason why he's still unsigned as he continues his rehab.
After reading that the New England front office has discussed the possibility of bringing in the superbly talented wide receiver Julio Jones, myself like most people know it is probably unlikely but would take the offense over the top. In your opinion what would be a fair price to pay for this move to happen? -Mark Saez
Jones is outstanding and would be a great option as a No. 1 receiver. The Falcons appear intent on trading him for cap purposes and Jones has said he wants out. The problem is there seem to be a lot of teams that will be in the running for his services. That might drive the price up a bit. The question will come down to the Falcons. If they're determined to hold out for the best offer then I think they'll get at least a second-round pick for him. If they decide to accept a little less in order to save on the cap, then maybe a third-round pick would do the trick. At this point Atlanta is looking for a first-round pick, so perhaps they'd be willing to pay some of the salary to sweeten the deal. Either way I'd be interested if I'm the Patriots.
Do you thinks that it's a real possibility that the Patriots trade for Julio Jones? I've heard many rumors connecting Jones to the Patriots. And now I hear Julio wants to play with Cam. Can you give me your take on this? - Billy Schmidt
Absolutely. As I just stated I think the Patriots should definitely be in the mix. Michael Holley of NBC Sports Boston is the one who reported that Jones wants to play with Cam, so it will be interesting to see if that has any impact on a potential deal. The Patriots have enough cap space to accommodate Jones' $15.3 million salary without too much trouble, and the cost (maybe a second-round pick) shouldn't be too high to prevent it from happening. The problem is a lot of other teams also have the ability to make such a trade so it won't be easy.
I think we should start looking at our WR scout or scouts and start calling for heads. Would it be possible to hire the scouts from the Steelers, as they seem to always come away with great, instantly impactful WRs from the draft, no matter what number position they are in the daft. My question is, what makes one team so good at scouting WRs and another team so bad at it? - Chris Gordon
I don't think there is any secret to this process from team to team or from position to position. I do think different offensive systems can make life easier or more difficult on a receiver depending on his background. One observation I've made over the years when it comes to the Patriots wide receivers is this system seems to ask them to make a lot of decisions on the fly. There are option routes that are dependent on coverages and even though all teams ask their receivers to do some of those adjustments I've been told the Patriots ask more than most. Perhaps the search for these well-rounded, physical receivers who can block, catch and run make life more difficult on the scouts rather than simply asking them to look for gifted athletes with great hands and some competitiveness. Sometimes making things a little less complicated can pay dividends down the road.
First and foremost guys, great job on the Q&As keep up the good work! This is my first-time question, so thanks for taking the time to read and maybe answer. So, with the signing of Brian Hoyer do you think this is or could be the end of Jarrett Stidham in New England? I mean he hasn't played much and from what play time he had well really didn't show much but inconsistency. In my opinion maybe he would do better in a different system. What do you guys think? - Stan
It would seem the end is near for at least one of the three quarterbacks – Cam Newton, Stidham or Hoyer. The best bet is probably Stidham, but there will probably be ample opportunity for everyone to prove they're worthy of staying. My take on Hoyer's arrival is Belichick wanted to have a veteran to work alongside Mac Jones while the coaches divide their time between helping to develop Jones while also working with Newton to make sure he's further along in his understanding of the Patriots offense. Newton didn't have a lot of preparation time last year and the results were obviously not as productive as the team needs. So, Newton will need to be a lot better in 2021 and will likely need all the help he can get in order to achieve that improvement. If Newton shows a lot of improvement, it's possible the coaches won't see the need to keep Hoyer around because they might feel they have the time to work with Jones. But as I said at the top, Stidham is likely the odd man out.
Paul is always denigrating Bruce Arians of Tampa so I'm asking what makes a good head coach? Taking losing teams from several franchises to the playoffs, putting a competitive product on the field even without league level talent, providing opportunities for an under-appreciated staff, creating unprecedented player loyalty or acquiring the correct URFA for The Team. I know it can't be SB victories because Shanahan, McVay, LaFleur, McDermott have none and the clown in Philadelphia wouldn't either if the opposing coach's ego had allowed the better players to participate in "what's best for the team". - Teak Palmer
First I'm not sure I've been overly critical of Arians in the past. I have said that I don't believe his loose coaching style is conducive to long-term success. But overall I feel like he has a good offensive mind and has enjoyed success in the league. But like most coaches, that success has come largely when he's had the talent necessary to achieve. Most recently, he couldn't win many games when Jameis Winston was his coach, but when Tom Brady arrived he suddenly won the title. Lots of coaches have enjoyed success when they've had the better talent, and most that have failed have fallen victim to not having enough. But I feel the best head coaches are the ones who adapt their teams with different game plans for each opponent and adjust on the fly to what's working and what isn't. I also like coaches who find different ways to win and aren't afraid to make bold decisions in terms of personnel or with their in-game decisions. And most of the best coaches work with both sides of the ball and not just offense or defense. There are exceptions to that rule like Andy Reid, who is a great head coach but works almost exclusively on offense. Overall there are a lot of ways to get the job done and Arians showed last year that his way can work as well.
Some friends and I have been debating just how good Julian Edelman was. I contend that if your number 1 receiver was Edelman, and your number 2 receiver was a clone of Edelman, you would have the start of a pretty darn good receiving corps. My friends disagree. What do you think? - Aris Etheridge
Edelman enjoyed an excellent career with the Patriots. His exploits were numerous, and his countless huge plays helped the team win many playoff games and Super Bowls. He was an instrumental part of the offense and one of the centerpieces of some really successful teams. There was a time when Danny Amendola worked as a slot receiver alongside Edelman, and both proved to be invaluable players in crunch time. However, those teams also had other options, most notably Rob Gronkowski. Without such a prominent receiver in a different mold, I'm not sure the offense would have been as effective with just two slot receivers. But that's really a hypothetical situation that's not really important. The fact is Edelman was an excellent player for a long time for teams that won a lot of games.
The Patriots have been notorious for adding UDFAs to their roster for training camp. This year that doesn't seem to be the case. Do you think this has to do more with the UDFA class or more to do with the fact we have drafted lots of young guys the previous two seasons and it's time to see what they can do? I know going into the draft we were already close to the 90-man limit but it does seem like we were quieter this year after the draft than most others. - Brandon Martinez
I think the biggest reason the Patriots have been quiet on the UDFA front is due to the active nature of the offense in terms of adding veteran free agents. The Patriots signed more than 20 veterans, and that left very few open spots on the roster and the Patriots have thus far chosen to fill those with players with some experience. My feeling on this is Belichick is looking for players who can fit in immediately given the nature of the team's rebuild, and adding a number of undrafted rookies makes it tougher to win right away. The fact that the pool of undrafted rookies is smaller this year I'm sure is a factor as well.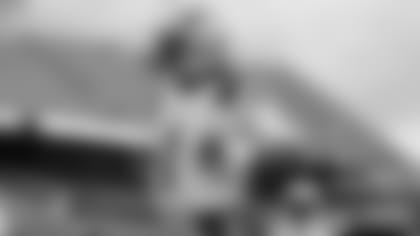 What a QB mess Belichick has created. His self-confirmed starter (Newton) is awful, his for-now backup (Stidham) is awful, the fresh new rookie has to hold a clipboard for those two turnstiles while they run a temporary toned-down offense built for the short term, and from out of the burning rubble they hire a washed-up rookie mentor (Hoyer) to train the clipboard rookie in the ways of a 'future based on the past' scheme that won't be used for at least a year or two, depending on Belichick's evolving infatuation situation with Newton. You can't make this stuff up, so what's next? Is Aaron Rodgers coming to Gillette as a GM/starting QB in 2022 (between Jeopardy episodes)? What a circus. - Tony Ess
This is a pretty ridiculous assessment of the overall situation. The Patriots just draft a quarterback with the 15th overall pick. He is clearly the quarterback of the future, and nowhere has anyone said on the record that the future won't be at some point this season. I have no idea why you feel Jones won't be working in the offense he'll be running once he's the starter. I don't like the idea that Newton is returning but as long as Jones is here as the future guy, I don't see any way this is a circus. Now, if Newton continues to play poorly and Belichick continues to play him, then maybe I'll be back to offer you an apology. Until then, this is in no way a circus.
Fred and company. I sense from the roster moves, a movement toward smash mouth football, with a hope that some success will allow the passing attack to blend in slowly, and once established, a more balanced attack will follow. But also with the mindset that: if a lead is present in the fourth quarter, it will be prepared and able to end games on the ground? Thoughts? - Mike Rogers
I agree that the offense will likely be run-oriented regardless of which guy plays quarterback. The offensive line is the strength of the unit, plus the two tight ends in Jonnu Smith and Hunter Henry should provide ample opportunities to run the ball. The question is, will the offense score enough doing it that way without the strong passing game. I would have my doubts. So, if the theory of getting leads and running the clock out is to come into play, then I feel the passing game must make significant improvements from last year. If that happens, I love your idea of grinding it out in the fourth quarter to seal wins.
I have this feeling Cam Newton is going to ball out this season, allowing Mac Jones to primarily learn from the sidelines while getting his feet wet in the preseason and garbage time. What thinkest thee? - Derek Elledge
I thinkest I'd love to agree with thou, but I can't. In my view Newton's problems last season seemed to be more physical than anything else. I saw a guy who struggled to make virtually every throw and I worry that won't be magically fixed this season. I think his shoulder problems are impacting his ability to throw the ball accurately and effectively on a consistent basis. I hope I'm wrong and an offseason of rest will help Newton rediscover his game and ball out as you said. That would be a lot of fun to watch.
I think Mac Jones is a better quarterback option than Cam Newton because he can read the field better and has better arm strength. The Patriots should use him as much as possible. I'm a huge fan of the Patriots and Alabama. - Thomas Miller
In time there's no doubt that Jones will supplant Newton as the starter. The Patriots invested a first-round pick in him and when they deem him ready the move will be made. I'm not sure how well Jones can read the field at this point since he's never taken an NFL snap, but hopefully his initiation into the Patriots offense will go quickly and we'll all get to watch the rookie go to work.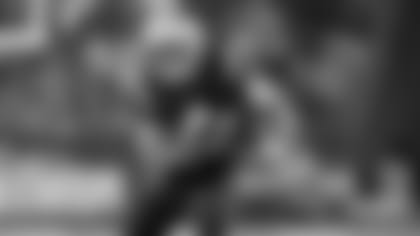 When will we know if the Patriots are going to bring back Rex Burkhead? I'm Rex Burkhead's uncle. I hope he will remain a Patriot. I know Rex loves playing for the Patriots. I believe he will come back stronger than before. He has been an anchor in the locker room. Are they planning on bringing him back? - Richard and Duane Benofsky
Welcome Benofskys … I wish I had some more information for you but I haven't heard anything either. I wouldn't be surprised if Rex is still part of the team's plans, but so far it's been quiet. But since you have the inside source, maybe you can ask him and then let us know!
Bucs vs Patriots. I predict an easy, dominating home win for the Pats. The defense, led by Gilmore, Jackson, Hightower and Van Noy frustrates Brady and shuts down the Bucs offense. The offensive line easily handles the Bucs overrated defensive line. Success running the ball opens up the passing game. Newton, with his new offensive weapons, has a very good passing day to go along with the ground game. Double digit win. Your thoughts? - Dennis Krueger
My thoughts? That game is over four months away and I'm already sick of talking about it. Oh, and the Bucs defensive line is not overrated.
Now with Hoyer in the building do you see the Pats keeping four quarterbacks on the roster? What do you think the plan is for the odd man or two odd men out? Any trade interest for Stidham out there or maybe Cam? - Ron Scarlata
Unless someone ends on the practice squad, I don't see the Patriots keeping four quarterbacks. I actually think there would be a better chance they kept two than four, but one guy will most likely go. I don't feel there's much trade value for any of them (excluding Jones obviously). As I stated earlier, Stidham is the most likely odd man out.
Do you think that the Pats will try to pick up some depth help on the cut-down day? What positions would they be looking for some help? - Wayne Kivi
Wide receiver is a position I think the Patriots still need to address. That's why there's been so much talk about Julio Jones in this week's mailbag. I expect Belichick to look for more help at the spot at some point. They also might need some depth at corner in the future, especially if Gilmore or someone else winds up leaving. But wideout to me is the spot that sticks out.