There was some news generated in the NFL over the weekend, and it wasn't good for the Patriots. After nearly two months of less-than-spirited interest, free agent wide receiver DeAndre Hopkins signed with Tennessee. Hopkins reportedly met with just two teams since being released by the Cardinals in May – the Titans and Patriots – and he chose Nashville over Foxborough.
It was a disappointing ending to a story that seemed to be headed in that direction for some time. Hopkins met with Mike Vrabel and the Titans in early June, then headed to Gillette Stadium to chat with Bill Belichick a couple of days later. At the time there was optimism for a reunion between the talented wideout and his former head coach in Houston Bill O'Brien, now the Patriots offensive coordinator.
Reports indicated the meeting went well and there was genuine interest on both sides. But as the Patriots wrapped up minicamp and the weekend came and went without news of a deal, the writing seemed to be on the wall. Last week ESPN's Mike Reiss indicated the Titans had been more aggressive in their pursuit of Hopkins, and at that point the idea of adding Hopkins to a thin offense was all but gone.
The initial reaction was that of disappointment given the need for more playmakers on offense, particularly with Mac Jones entering a vital third year in his development. The spring camps showed just how tenuous the current corps of receivers can be given the lack of availability among those expected to be big parts of the plan.
DeVante Parker, Tyquan Thornton and JuJu Smith-Schuster all missed time during OTAs and minicamp, and all three come with injury questions attached. Kendrick Bourne, who also figures to be among the top four pass-catching options, also can't be considered a sure thing given the tumultuous nature of his Patriots career over the past year-plus.
Despite that, Belichick opted to re-up Parker rather than extending further to add Hopkins. From a financial perspective, that decision was curious. Parker was due around $6 million for 2023, and then would have become a free agent. Now the team will guarantee him roughly $17 million over the next two seasons thanks to the extension he signed.
Meanwhile, Hopkins didn't break the bank in Tennessee, signing a two-year, $26 million deal that could be worth around $32 million with incentives. For a receiver with Hopkins' track record, that contract seems more than reasonable. So much so that Belichick easily could have added Hopkins even with the Parker extension and given Jones and the offense more options.
Instead, the offense is left with solid players but with a razor thin margin for error. The core group of skilled positions players figures to include the aforementioned four wideouts, tight ends Hunter Henry and Mike Gesicki and running back Rhamondre Stevenson. If all remain healthy and are productive, with O'Brien presumably improving the schemes and play calling, the potential for more offense exists. But if a couple of those pieces are injured and/or don't play significant roles, it could be another long year on that side of the ball.
In addition to the injury concerns of the wide receivers, Ty Montgomery is coming off a season that saw him play in just one game. Montgomery has looked like a player capable of contributing as both a receiver and running back during practices in 2022 and this spring, but durability is a huge concern. He has just one season in his eight-year career in which he's managed more than 800 yards from scrimmage and that was way back in 2016 in Green Bay. He hasn't topped 400 scrimmage yards since 2018. Relying on him to be a key factor may be a roll of the dice.
That's why the idea of adding Hopkins made sense. As a proven top option in the passing game, Hopkins also would have added depth to the ranks and lessened the burden on others.
There is still time for additions and we've seen Belichick pick up relevant pieces even after camp is underway, but it's hard to imagine a player as gifted as Hopkins being added to the corps of wideouts at this juncture of the summer.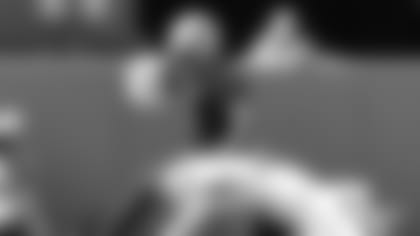 One element of the Hopkins news that is difficult to come to grips with is the idea that no receiver would be able to top the $10 million that Smith-Schuster receives in 2023 (including signing bonus). ESPN's Adam Schefter spoke shortly after Hopkins met with Belichick and specifically mentioned that Smith-Schuster was the Patriots highest-paid receiver on the roster and that was a factor that needed to be kept in mind.
The clear inference was that any receiver being added would need to come in at a lower number than Smith-Schuster. If Belichick and the team actually felt that way (it's certainly possible the Schefter comment was inaccurate) it's hard to understand. By any measure Hopkins has been a far more productive player than Smith-Schuster and therefore is worth more money. Both have dealt with injury problems in the recent past, and both were available and free to sign anywhere for any amount of money. Hopkins, even after hitting the market after most of the free agent dollars had been spent around the league, still received an average annual value of roughly $13 million while Smith-Schuster got about $8.5 million.
If Hopkins was available at the start of free agency, he likely would have had more suitors and more aggressive ones at that. The fact that he hit the market when he did allowed the Patriots an opportunity to grab him for more reasonable money, but that did not happen.
The NFL's appeal in Germany has been well-documented with both the Colts-Patriots and Dolphins-Chiefs games selling out online in a matter of minutes. The Patriots popularity overseas is quite impressive, as we've seen in the past in London, Mexico and now in Europe, where Germany has been designated as the team's Global Market.
As an example of New England's widespread popularity, Gambling.com recently analyzed the social media following of every team to determine which ones had the highest percentage of international fans.
Using the social media analysis tool HypeAuditor, the results indicated that 44.5 percent of Patriots followers live outside the United States, which is tied for the second highest total in the NFL. San Francisco (51.1 percent) topped the list while the Vikings and Patriots tied for second in terms of international social media followings.
Despite the fact that Tom Brady continues to indicate his playing days are over, his name continues to be brought up for a potential return. Even one of his former teammates in Tampa doesn't believe it's completely out of the question.
Speaking on "The Richard Sherman Podcast," safety Antoine Winfield said he wouldn't be surprised if the Bucs have already tried to change Brady's mind.
"I'm sure we're still reaching out to him trying to see if he's trying to come back to the team," Winfield said. "Hey, it could happen. Anything's possible."
When Sherman agreed with his guest, saying "he wouldn't put anything past Brady," Winfield answered, "It's up in the air, man."
At this point, a Brady return would have to be considered a shock. He's repeatedly told the media that this time his retirement is permanent, and with training camp around the corner it would be hard to imagine his preparation being anywhere near the level it would normally be, even if he is working out privately. The Bucs tenuous quarterback situation with Baker Mayfield and Kyle Trask at the top of the depth chart no doubt is leading veterans like Winfield to wonder, but it would be a truly disappointing turn of events to see Brady make another run at playing.
Here's hoping the next time Patriots fans catch a glimpse of Brady is during the opener against the Eagles when he will be honored at halftime.
DISCLAIMER: The views and thoughts expressed in this article are those of the writer and don't necessarily reflect those of the organization. Read Full Disclaimer