After weeks of waiting and hoping that their team might secure the receiving services of DeAndre Hopkins, Patriots fans got the bad news over this past weekend that Hopkins would instead be signing with the Tennessee Titans, the only other reported team that had shown interest and met with the former Texan and Cardinal.
With training camp fast approaching, it's little surprise that fans were disappointed and that Hopkins dominates this week's mailbag entries. Though 31, Hopkins is still a productive player and while it might've been a stretch to expect that he'd be that long-awaited number one receiver New England needs, he would've improved the unit and provided needed depth as the team has just three receivers on the roster that have played significant snaps in the NFL. Tyquan Thornton (22 catches as a rookie) and six other wideouts, that includes four rookies, Tre Nixon and special teamer Raleigh Webb, don't have an NFL catch between them.
The Pats will get an up-close look at Hopkins this summer when the Patriots and Titans meet for joint practices. Until that time all eyes will be on the Patriots offense and how much of a difference offensive coordinator Bill O'Brien and new additions Juju Smith-Schuster and Mike Gesicki can make from last year's unit and whether those few changes will be enough this fall.
Let's dive into the second-to-last mailbag of the offseason!
No D-Hop, so now what? -Kevin Sulham
At the very least I think they need to add some kind of veteran body for training camp, someone with a bit of NFL experience that can push the bottom of the receiver room a bit. I think we'd all love to see one of the four rookies pop and make the roster. They still technically have a spot open for one of them since Nelson Agholor was never really replaced, and this assumes that Thornton becomes a consistent contributor. As much as people wanted the talent that they thought Hopkins would bring, I'm almost as concerned as the overall depth of the room that seems just one key injury away from a major drop off. Maybe adding Jarvis Landry or Kenny Golladay would provide a bit of possibility, though no one left on the market is going to come close to moving the needle like Hopkins.
Let's take a four pack from long-time reader @Patsox23 aka John in LA who was particularly fired up after the news over the weekend…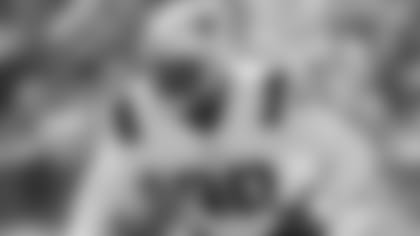 Pick three players not named Mac whose leaps and bounds improvement would make the biggest impact on the 2023 Patriots.
Tyquan Thornton – Thornton has the speed potential that not Hopkins or anyone else on the roster has, so if it all clicks for Thornton and he becomes an every down player who gives defenses something to consider deep, but also adds the breakaway long score ability that has been inconsistent in recent years, the entire offense could take a big step forward.
Christian Barmore – The Barmore hype train was rolling last year at this time and I think we've forgotten what an impact he can have on the defensive side of the ball. As good as the Patriots defense was last season, I think they missed Barmore in the big games against the best offenses. He's so disruptive, a breakout year from Barmore like we all thought he was going to have last season could dramatically elevate the offense.
Mike Gesicki and Ty Montgomery – Maybe this isn't quite what you're looking for as guys who will improve, but after down years last season I think both could have a big impact on the Patriots offense this season. Gesicki looked heavily involved (maybe due to lack of WR depth) at minicamp and Montgomery again seems destined for a big role if he can stay healthy.
It does seem like we're really trying to thread the needle with Thornton, Gesicki and Montgomery on offense, but maybe Kendrick Bourne is a bit of a wild card too. The bigger problem that we haven't even mentioned is the offensive tackle spot that is even more uncertain.
What's your best guess for a player who seems "on the bubble" right now but will be a perhaps surprising core starter this time next year?
Calvin Anderson. Just a hunch but I'm thinking he ends up starting as the left tackle for the season with Trent Brown going back to the right side. Anderson was already a fixture at the spot this offseason but I think some are overlooking him when it comes to the significant tackle questions. If he can just show overall consistency in August, something the team has to be longing for after last season, I think he can lock down the job.
How will the Patriots properly assess Mac Jones in this KEY year of his development when the team continually fails to provide him with even high-ish end weapons on offense? Should the value of gauging QB1's year 3 ability have factored in to the DHop offer?
Well, I guess if Mac does have a good season and is productive we can say he is "The Guy"? But yeah, I get it, and what happened to maximizing your roster around your quarterback when he's on a rookie deal too? And I say this not even being sure how much Hopkins really moved that needle. But he was the only WR left out there with even a chance of bringing some exciting possibilities, so I'm disappointed with everyone else and the pressure is certainly on, not just Mac but for the whole offense. That said, I don't believe it's like they've totally hung him out to dry. BOB, Juju and Gesicki should absolutely help this offense be better than last year. The question is how much and will it be enough if the defense can't hold teams in the 20s. There are five solid receiving pieces at wide receiver and tight end, not to mention Rhamondre Stevenson as one piece of the backfield, so it's up to O'Brien and Mac to make it all work at a high level. No matter who he's throwing to, Mac can still show he's "The Guy", but he'll have to do it the old fashioned way… spreading the ball around to the open receivers and, more importantly, making the key clutch plays that win games down the stretch.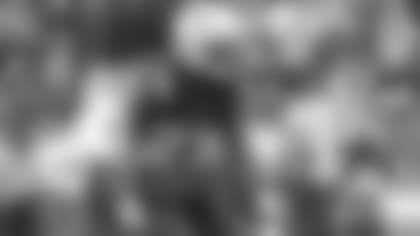 Do you expect even a small handful of long term deals to be struck as training camp approaches? Dugger? Uche? There's (still) a whole lotta money on the table now that the team passed on upgrading its weapons and has insisted on putting EVERYTHING on Billy O's shoulders. -John (@PatSox23)
I have to think that Dugger, Uche or Henry have to be in line for an extension this season, perhaps sometime in August once the team gets a look at them and sees everything is on track. I know everyone is currently on the "spend the money!" kick, but for me it's still about the lack of players to spend it on. Dugger and Uche represent some of the few players that they've drafted and developed recently that are worth retaining. If the money doesn't go to players like them, where does it go? On one hand I get that they're leaning into their draft classes now and that's really the only way out of the middling rut of the last three seasons, but it's putting a lot onto players like Thornton, Pierre Strong/Kevin Harris, and the bottom six receivers on the depth chart. Just screaming "spend the money!" from the top of the new Gillette Stadium lighthouse doesn't mean you actually have the players to spend it on. If guys had been leaving left and right and having success with other teams I'd be up there screaming too. Instead at this point it's more "Find more guys like Dugger and Uche!" and then you'll have a core to invest in that can reignite the team's championship hopes.
Hey, I need to know your honest opinion on our O-Line this year, not coaching, but personnel. Second, I worry about the amount of pressure on rookie Christian Gonzalez, do you as well? Third, does anybody know Obrien's contract is, I'm praying it's not one and done, do you know? And one last one, do you see head coach Bill moves upstairs when he breaks record, or flat retires. -Eric S.
Let's start in the middle of the o-line and I actually feel optimistic with Onwenu settling in at right guard, Andrews' leadership at center and Cole Strange's second season. That's a nice core in my view and one that could look even better depending on Strange's strides. The addition of Adrian Klemm is a big deal (sorry, had to mention coaching) and one that I hope can help Strange make a big leap as a sophomore. But I can't lie, I'm concerned about the tackles unless Trent Brown pulls a 2018 season out of his hat. I'm hopeful about Calvin Anderson and I'm keeping an eye on Sidy Sow and Andrew Stueber. That trio are the unknowns at the tackle spots and if one of them elevates it would solve a lot of problems. I worry about veterans Riley Reiff and Conor McDermott though both should provide at least an NFL-quality baseline. Hopefully the unit can be more consistent overall, but it could be grind if no one emerges and god forbid injuries strike (they usually do).
I don't think there will be that much pressure on Gonzalez, but I understand why we on the outside might think so. I believe he'll be eased in and not immediately tasked with playing man-to-man on other team's elite receivers. In fact, I'm not sure that's how the Patriots even really play anymore. Gonzalez is still really young so I think we should all just be patient with him, though his crazy athleticism will buy him plenty of time if they've got him playing more zone initially. I just hope no one is expecting him to step out there and take away every opponent's top threat snap in and snap out.
Not sure what Bill O'Brien's contract is, the team keeps those things close to the vest. And lastly, I wouldn't expect a front office move for BB when he's done. I think it's more likely he goes and coaches high school football somewhere than relinquishes what he's clearly still so passionate about, being on the field and working with the players. He's a coach first and foremost and I think that's where he'll always want to be.
How long is Bill Belichick under contract in New England? If he's under contract for a few more seasons or so he may be looking for a way out and getting fired would do that wouldn't it? I can't say for sure that's his motive for not making big moves example being like Randy Moss moves are he wants out but he sure isn't making this team better with any moves he's been making for a few years. Especially this year. All I heard was the Pats have tons of money to spend this year and watch out. Big time players coming. I know Bill's getting older but has he really lost it some or is he looking for a way out of New England for whatever reason? Your closer to the team and the front office so tell us. Is there something going on and or is this just Bill's style and it's not going to change unless the Pats bring in new leadership including a new Head Coach? I don't want to see Bill go but if there is an issue we need to do what's best for the team, correct! -Ron Scarlata
I think Belichick has been pretty consistent with the way he's operated things from a roster standpoint. You brought up Randy Moss, but that was an ideal distressed asset who was clearly still at the very top of his game, as he broke the NFL touchdown reception record that first season. Even then he only had to give up a fourth-round pick and they paid him a mere $2.5 million! So at this point I can't sit here and say Belichick has had a major departure from how he operates financially, especially at the receiver spot. Now this is the part where someone who listens to sports talk radio screams, "But he ain't got Tommy no more, guy!" and yes, an elite quarterback is both an attraction to those potential free agents to maybe take a little less so they too can break NFL records and catch what should've been the perfect-season-sealing touchdown pass and the human spackle that can make just about anything work, but here we are. For me, I look at what is essentially a team without much of a long-term core in place. After 2024 the only players slated to be on the roster besides the 2022 and '23 draft picks are Juju, Parker, Bentley and Joe Cardona. So I don't know what Belichick's plans are. Plug in Dugger and Uche for extensions and maybe things are starting to come together. Right now it seems like it's all about hoping these draft classes pan out when they get their shot this year. I'll just highlight that the team is overall in great financial shape and really seems like a blank slate beyond 2024, whatever that means.