MOBILE, Ala. - The first few practices at the Senior Bowl are routinely marred by inconsistent play from top prospects, due to the anxiety of performing in a stadium full of scouts, coaches and general managers. Evaluators certainly understand the pressure of the moment, but they still want to see which players are able to excel in a competitive environment that is similar to an NFL training camp.
Given the opportunity to digest four practices over two days, I present nine guys who have generated quite a buzz with their play this week: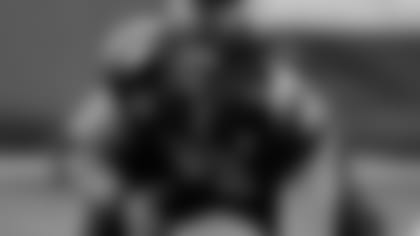 Eric Fisher, OT, Central Michigan:** Texas A&M's Luke Joeckel was unanimously considered the top offensive tackle on the board the moment he declared for the 2013 NFL Draft, but Fisher's early showing at the Senior Bowl could lead to a fierce battle for the No. 1 spot over the next few months. Fisher has displayed exceptional athleticism, footwork and body control while stalemating some of the top pass-rushing prospects in this draft class. He has stoned defenders with a strong initial punch and has shown the capacity to anchor against power rushers. In addition, Fisher has displayed a nasty streak that suggests he possesses the requisite toughness and tenacity to be a dominant player on the edge.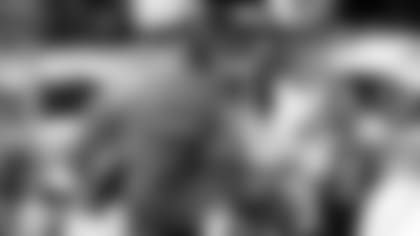 Markus Wheaton, WR, Oregon State: Wheaton has been the most impressive receiver at the Senior Bowl -- by far. The Oregon State product has displayed excellent speed, quickness and burst, routinely separating from defenders out of breaks. Most impressively, Wheaton has shown strong hands; he is an outstanding pass catcher in traffic. By showcasing the capacity to make plays at every level, Wheaton has created quite a buzz in the NFL scouting community.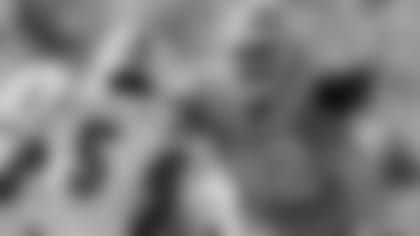 Sylvester Williams, DT, North Carolina: After flying under the radar during the season, Williams has drawn plenty of attention from NFL scouts searching for explosive defensive tackles with exceptional first-step quickness and burst. Williams has dominated drills with his combination of strength, power and athleticism while also displaying impressive instincts and awareness as a disruptive force. His ability to create immediate penetration against the run makes him an ideal candidate to play the one- or three-technique in a one-gap scheme.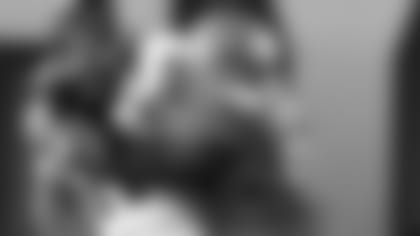 Datone Jones, DE, UCLA: Jones arrived in Mobile as a supposed tweener, based on his size (6-foot-4, 275 pounds) and the way he was utilized at UCLA, where he spent most of his time as an interior defender. However, he has convinced scouts in attendance that he could be an effective 4-3 defensive end with his play this week. Jones has overwhelmed opponents with his strength and power while also flashing enough agility to win with speed off the edge. Factoring in his non-stop motor and relentless approach, it is hard not to like what Jones can bring to the table as a situational playmaker at the next level.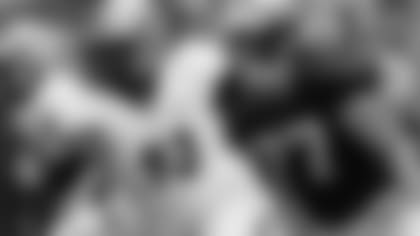 Kawann Short, DT, Purdue: Scouts have been raving about Short's potential as a three-technique in a one-gap scheme after watching him terrorize opponents with his combination of quickness and agility in drills. The former Purdue standout has shown rare lateral quickness for a pass rusher his size (6-3, 315), and scouts definitely are intrigued by his ability to disrupt plays with his athleticism. Although Short's energy and effort aren't always running at high levels, the fact that he has shown dominant flashes throughout the week will convince a number of teams that he has the potential to become a difference maker as a pro.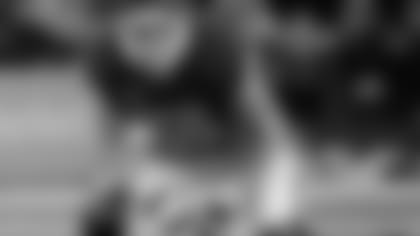 Lane Johnson, OT, Oklahoma: The buzz has been building around Johnson's game since the middle of the season. He certainly hasn't disappointed with his solid play this week. Johnson has demonstrated impressive footwork, balance and body control while snuffing out pass rushers in drills. In one-on-one drills, Johnson's capacity to anchor and redirect rushers has earned him high marks from scouts closely monitoring his game. Given the difficulty of identifying athletic offensive tackles with great feet and body control, Johnson is beginning to look like a possible first-round pick on draft day.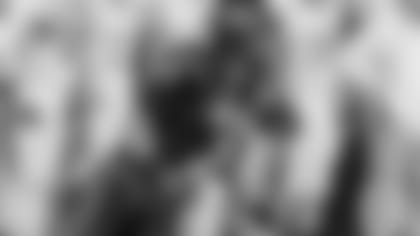 Leon McFadden, CB, San Diego State: McFadden has been one of the defensive stars, creating quite a buzz in scouting circles. The San Diego State product has shown exceptional short-area quickness and burst in coverage. McFadden routinely blankets receivers in one-on-one and team drills while displaying an ultra-competitive demeanor that is essential to success at the next level. Although he still needs to work on playing man-to-man from an "off" alignment, McFadden's ability to lock down receivers in press coverage has piqued the interest of everyone in attendance.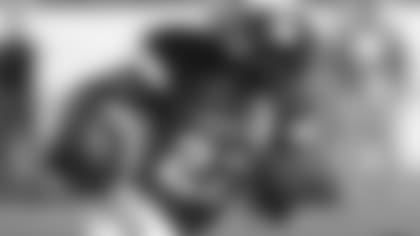 B.W. Webb, CB, William & Mary: Webb was a relative unknown prior to his arrival in Mobile, but he quickly has become a hot name in the scouting community. He has impressed evaluators with his solid overall game and impressive football IQ. Scouts have told me that he has been outstanding in the interview room, too, complementing his standout performance on the field. Webb has the quickness, agility and recovery burst that scouts covet in cover corners. In addition, he has displayed sound footwork and fundamentals in one-on-one drills against elite receivers. With a game that grades out well in all aspects, Webb could be one of the fastest risers in the draft following his play this week.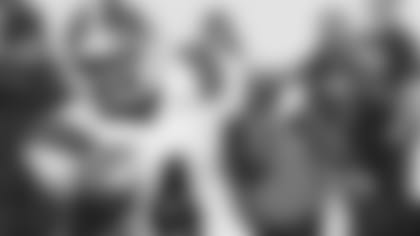 Quinton Patton, WR, Louisiana Tech: Patton doesn't wow evaluators with elite speed or athleticism, but his overall game is so rock-solid that NFL scouts have told me that he is destined to be a standout pro. Few receivers in attendance can rival Patton's guile and precise route-running ability. He has a knack for setting defenders up with crafty stems and movement early in routes, and his sneaky burst out of the break routinely leads to adequate separation. Also, Patton has showcased strong hands and superb concentration in traffic, making him an ideal candidate to provide an immediate impact as a No. 2 receiver in the NFL.
This article originally appeared on NFL.com