The Patriots will honor Julian Edelman at halftime of this weekend's game against the Saints and the retired Patriot legend checked in with the media on Thursday afternoon, excited to be in front of Patriots fans once again.
"I've had so many memories here, it will be very cool to see the fans," said Edelman. "You forget that last year, how important and how electric and energizing the fans [are to] the stadium. My last game we didn't play in front of anybody, so it's gonna be a fun experience and I'm looking forward for my little girl and my family to be able to see it.
"Couldn't be any more thankful to the team, the organization and the Kraft family."
Edelman has thrown himself fully into his post-football career, picking up a spot on Inside the NFL and prepping a bunch of different projects for his production company. His new role as a football analyst gave Edelman newfound respect for those who cover the game and Edelman the analyst gave his impression thus far of the 2021 Patriots.
"The team is looking pretty good, honestly for the amount of new players that they have," said Edelman. "The free agents they signed are performing and producing and Mac, seen his progression each and every week. He's been playing pretty well. I know that he hasn't lit up the scoreboard and all that but you can see that baby steps are progressing and I'm excited for the coaches and the team to keep that going, that improvement and see what he's really made of.
"Thus far, he's been looking good, there's going to be some bumps in the road, we'll see how he reacts. I like his demeanor and I think he's a stud and I'm looking forward to seeing him this week in person."
How will it be for Edelman to return to Gillette Stadium and see many of his former coaches and teammates for the first time?
"Emotional, it's definitely going to hit my soul," said Edelman. "I really haven't seen anyone so it's going to be interesting. I don't know what to really expect. I'm an emotional guy, we'll see if I can hold it up."
It won't be the last time Edelman returns to Foxborough to be honored with Patriots Hall of Fame consideration certain to come sooner than later. His 12 seasons were loaded with memorable moments. But it was the early years that Edelman recalled most fondly. The initial grind to just make the team and then carve out some kind of role.
Yes, moments like his huge third-down catch in Super Bowl 49 were to come, the one play that Edelman picked out from his career to sum himself up as a player. But it was the years spent rooming with Matthew Slater and trying to learn how to be a professional that remained special.
Edelman was held to just six games in his final season as the wear and tear added up.
"My knee wasn't feeling great and when it becomes a grind to get through practice, [when] the energy output that you put into your preparing is at a standard and you have to go above that, but the output you're getting from the energy that you're putting into it, all the training, the hours of bodywork, yoga, the stretching... for the output I was getting I wasn't satisfied with that, that wasn't going to be enough for me," said Edelman. "I've got too much respect for the game, I don't wanna look like an old guy out there which I felt like that was starting to happen.
"It was a helluva ride though, it was fun, it was unbelievable."
With a brilliant career in the rearview mirror, Edelman can focus on watching his old team in a Sunday tilt with the Saints, though he made no promises about running out of the tunnel in his usual playing-days fashion.
"We'll see if the knee allows me, we'll see," said Edelman. "We always keep a couple tricks up the sleeve."
White: Pats will need "best performance yet" vs. Saints D
James White gave his scouting report on an underrated Saints defense that should give the Patriots plenty of issues on Sunday.
"They're a tough defense, they have a lot of veteran players out there that play tough, hard football," said White. "They don't do anything overly complicated, but they're just really good at what they do. They're going to challenge you each and every play, try to make you drive it. It's going to be a big challenge for us."
Last week, the Saints lost to the Panthers, with the defense allowing close to 400 yards of offense and 26 points. It was a stark comparison to the excellent performance New Orleans turned in against the Packers, decimating them 38-3 while grabbing three takeaways.
White wasn't phased by the disparity between the Saints' two games.
"That's kind of the way the NFL works, one week you might be up, one day you might be down, but anybody can get beat on any given day so you have to go out there and respect your opponent. Study up on them and prepare hard because they're going to be motivated to come out here and get back on track. We gotta have our best performance yet."
Practice & Injury Report
Adrian Phillips was the only absence from Thursday's practice, while Matt Judon (knee), Trent Brown (calf), Damien Harris (hand) and Kyle Van Noy (throat) were all present for stretching. It was reported that Phillips wife was getting close to her due date so an early arrival could be the reason for Phillips' absence, he had just spoken with the media on Wednesday evening so it would not appear to be injury-related, confirmed by the injury report. That's a good thing because Phillips will be a valuable piece on Sunday as the Patriots try to deal with Alvin Kamara.
Judon's status was upgraded to limited after not practicing on Wednesday.
DID NOT PARTICIPATE
S Adrian Phillips, Not Injury Related
LIMITED AVAILABILITY
T Trent Brown, Calf
RB Damien Harris, Finger
LB Matt Judon, Knee
FULL AVAILABILITY
LB Kyle Van Noy, Throat
Quotes of Note
Matthew Slater on helping younger players deal with negativity on social media:
"I always tell those guys you can't let people you don't know, that you'll never meet, speak into your life. You really have to be careful about who you allow to speak into your life and how you allow them to speak into your life... I just encourage these guys to remember to have a strong sense of self, to remember who they are, the things they stand for, the things that they hope to represent. The people in their lives that really matter to them. Family, loved ones, people they have actual real relationships with. As far as people who want to spew negativity on social media, you can't empower that."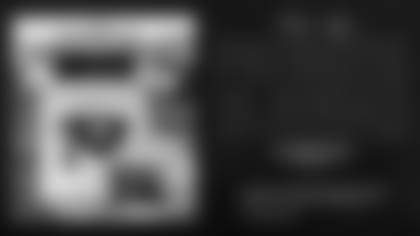 Enter to Win: Patriots - Bengals Tickets
Enter to win 2 tickets to the Patriots vs. Bengals game at Gillette Stadium on December 24, 2022 and a Theragun Pro!