ST. PAUL  –It's been no secret that the Patriots will be looking for a pair of new coordinators next season as Matt Patricia and Josh McDaniels are off to head coaching jobs in Detroit and Indianapolis, respectively. What has been a little more of a mystery is who might replace them in 2018.
Things appear to be pointing in Brian Flores' direction on the defensive side of the ball as the linebackers coach would appear to be a logical choice to replace Patricia after interviewing for the vacant Cardinal head coaching job earlier in the postseason.
What is a bit less clear is the succession plan on offense, assuming McDaniels accepts the Colts job as has been reported by ESPN's Adam Schefter. Bill Belichick has typically chosen to stay in-house when replacing members of his coaching staff, and assuming he sticks to that course there would seem to be a pair of potential candidates in Chad O'Shea and Jerry Schuplinski.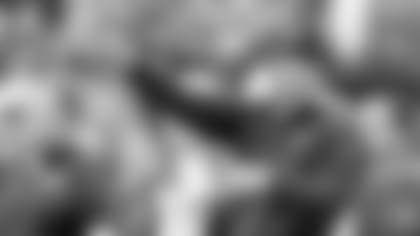 O'Shea is by far the more experienced of the two. He's been with New England since 2009 when he was hired as the team's wide receivers coach. He's in his 15th season in the NFL having previously worked in Kansas City from 2003-05 and Minnesota in 2006.
Just don't expect him to talk about any potential promotions with the Super Bowl now less than a week away.
"My focus right now truly is to coach the receivers in this game," O'Shea said during the Patriots media availability during Opening Night at the Xcel Center. "What we've done a good job of doing is staying in the moment and that's what I'm doing.
"There are certain things we all aspire to do but right now I'm just concentrating on being the receivers coach and doing the best job that I can."
O'Shea has had plenty of success in New England, having tutored the likes of Wes Welker, Randy Moss, Julian Edelman, Danny Amendola, Chris Hogan, Brandon Lloyd, Brandon LaFell and Brandin Cooks.
"Chad does a tremendous job of preparing the red area report," McDaniels said in "Do Your Job: Part 2" last year. "He researches it, he's been responsible for that portion of our game plan and our preparation for years."
That success in the red zone continued in 2017 as Pro Football Focus lists the Patriots with 26 touchdown receptions from the scoring area. He also has some experience calling plays as Bill Belichick has entrusted him with those duties periodically in the preseason, typically in the exhibition finale against the Giants.
"It's a great opportunity when I've had the chance to do that in the past," O'Shea said. "It's definitely something I've been appreciative for the opportunity to do that and I respect the guys who have been in that position because it's been a critical role and it's been a great thing.
"We all have certain areas we contribute in and some more than other areas, but the one thing working with Josh and Bill that's been so great is that it's a collaborative effort. All of us have input there, they listen. Josh is great about listening to ideas and incorporating ideas. He definitely doesn't have an ego in this area and he's receptive to all ideas that are good ideas and that's one of the things that's been enjoyable to work with him."
Schuplinski is an interesting alternative if Belichick chooses to go in a different direction. He's served as the assistant quarterbacks coach the last two seasons and has been with the Patriots for five years. He comes from the same John Carroll University coaching cradle that produced McDaniels and player personnel director Nick Caserio.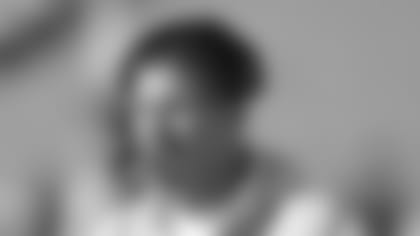 He was added to the Patriots coaching staff in 2013, entering the NFL after six seasons as the special teams coordinator and linebackers coach at Case Western Reserve. Schuplinski was a college teammate of former NFL linebacker London Fletcher, Patriots director of pro personnel Dave Ziegler as well as McDaniels and Caserio at John Carroll.
Like O'Shea, Schuplinski wasn't eager to discuss his coaching future but rather opted to keep his focus on Super Bowl LII.
"We'll have to wait and see what happens there. Right now this opportunity is too important to worry about anything other than this game," Schuplinski said. "You're working so hard to win you really don't have time for that other stuff. You don't want to waste the opportunity you have. These memories and opportunities are awesome. I've been fortunate to be a part of this and having these opportunities."
Schuplinski would likely be considered a dark horse candidate at this stage but he appears to have a bright future ahead of him.
"I think I've always felt I've been fortunate to be in the situation I'm at," he concluded. "Coach hired me a while ago and I've been fortunate to learn under him and learn from Josh and to see guys like Tom [Brady] operate. We'll let the chips fall where they may and continue to do what I can do as best as I can until something changes."
Changes are most definitely coming on the Patriots coaching staff, even if it's unclear what exactly those changes will be.