Patriots CB Roster: Kyle Arrington, Brandon Browner, Malcolm Butler, Alfonzo Dennard, Justin Green, Darrelle Revis, Logan Ryan, Daxton Swanson
New England's major investment in the cornerback position last offseason paid the ultimate dividend this month with the team's fourth Super Bowl victory. The additions of Darrelle Revis and Brandon Browner gave the Patriots their most formidable secondary in over a decade.
Revis and Browner have clearly established themselves as the top two players on the cornerback depth chart, but there's uncertainty beyond that. Is Arrington the main slot corner, or has Super Bowl star Malcolm Butler emerged as the number-three man? Has time run out for draft choice Logan Ryan? And whither the forgotten Dennard, who was once a rising star and starter?
The bigger question, of course, involves Revis. Yes, the Patriots have him under contract for 2015 if they so choose, but currently at an unrealistic salary cap figure. Tops on the offseason agenda should be getting a restructured deal done with him before free agency starts on March 10, so that the team has a better idea of what its budget will be to go after new talent.
Potential Free Agents: Brandon Flowers, Mike Jenkins, Patrick Robinson, Walter Thurmond, Tramon Williams
Regardless, if the club wants to upgrade its depth at corner, they certainly have options on the veteran market.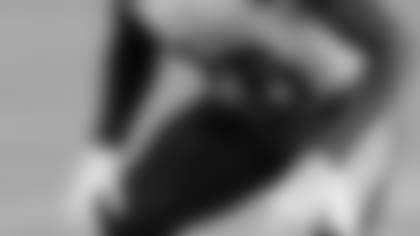 Flowers (29) and Williams (31) are solid, durable players with considerable starting experience. Flowers started 14 games for San Diego last season after a career spent mostly in Kansas City, while Williams has started 16 games in four of the past five seasons for Green Bay. Both could easily contribute in New England and make this position even more competitive.
Jenkins is a guy whose name has reportedly been linked with New England in the past, and coming off a lost season in Tampa Bay (placed on IR with a pectoral injury after just one game), he might be the perfect candidate for the Patriots to bring in at a reduced rate. Ditto for Thurmond, who sustained a similar injury with the Giants last year.
Robinson, meanwhile, is a former Saints first-round draft choice once started all 16 games for New Orleans, but has been playing a reserve role since coming back from a 2013 knee injury.
Bottom line here: Unless the team outright releases Revis (so unlikely a proposition it is laughable), I wouldn't expect cornerback to be high on New England's list of priorities this offseason.
OTHER POSITIONAL SPOTLIGHTS: QB