In the more than 100 Patriots games Tom Murray has attended, he has never left early. But during the AFC Championship Tom had an important reason for leaving Gillette Stadium before the Patriots were crowned AFC Champions for a record ninth time.
The season ticket holder left the game when his wife, Emily, went into labor.
Though she was 10 days past her due date, the Sunday started as just another day.
"I was anxious for the Patriots to win and for the playoff season to be over so I could focus on having a baby," Emily said in an email.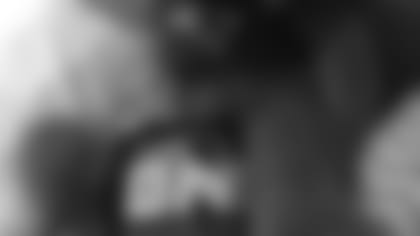 As the team prepared for kickoff, Emily sent him a text when she felt what seemed like a contraction. The family's first son, Colton, arrived two weeks passed his due date, and they thought their second son would do the same. Tom wanted to stay home with her in case she went into labor, but Emily said she would hate for him to miss the game if she didn't go into labor that day.
"Tom is a dedicated Pats fan, and I support him as much as possible," Emily said. "Tom had gone to the game the week before, which was also after our due date, and that worked out, so we were on a roll."
"We created an emergency plan anyways," Tom said.
If Emily went into labor, Tom's mother would drive her to the hospital, while her mother would come by the house to watch Colton.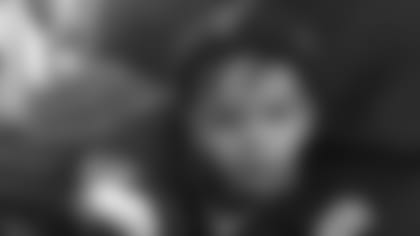 As Thomas cheered on the Patriots dominant performance against the Steelers in the first half, his wife timed her contractions and talked with the family's doctor. As the Steelers kicked a field goal, Tom's phone rang and his wife told him that it wasn't a false alarm. She was going into labor.
Before taking off down Route 1, Tom was cheered on by his fellow fans in Section 305 and escorted out of the stadium. His mother had begun driving Emily to the hospital and Tom met them halfway.
"I've never seen it without traffic," Thomas said. "I drove my wife the rest of the way to Beth Israel Deaconess Hospital in Plymouth, where staff was waiting for us with the game on."
At 4:02 a.m. Tom and Emily welcomed their son Landon, and Tom vows that their son will be a Patriots fan for life.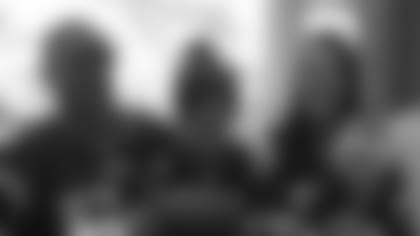 "Mom and son are very healthy and happy," Tom said. "I didn't get to see the whole game but what a day. [T]hanks to all of the great Gillette Stadium employees, law enforcement, family and friends in Section 305 that helped us out."
As for Emily, she wants Landon to know that his dad will be there for him.
"I will make sure he knows that his dad loves him so much he left a playoff game at halftime for him," she said. "And that he has impeccable timing."