The Patriots may be just days removed from a bitterly disappointing Super Bowl loss to the Giants but it won't be long before some important decisions will need to be made. The offseason can come up rather quickly for teams that advance deep into the playoffs, and that is the case for Bill Belichick and his team in 2011.
The new league year is set to begin March 13 (and with it the start of free agent signing period) and between now and then New England will balance draft preparation with free agency as it charts its course for 2012. The first step in the process will likely involve dealing in house with the 19 players set to become free agents.
Here is a look at that list and some analysis as to which ones are best-suited to return to Foxborough.
(Year is heading into 2012)
Mark Anderson 7th year, UFA
Anderson arrived during training camp and joined a crowded group of defensive linemen. He was considered a pass rush specialist who had a 50-50 shot of even making the roster. By year's end he was the team's most consistent defensive end. He proved to be solid getting after the passer, finishing with 10 sacks and adding two in the playoffs. But he also held up reasonably well against the run. If he's looking to ink a big-money deal he'll have to look elsewhere, but a short-term deal with little to no guaranteed money could have him back.
Deion Branch 11th year, UFA
Branch had his moments in 2011 and at other times he seemed to disappear. That's not all that unusual for a 32-year-old wide receiver. But given his age that inconsistency is likely to continue and the Patriots may be looking for more at this point. His rapport with Tom Brady makes him more attractive to New England than any other team, and his presence in the locker room is a plus. Despite those admirable traits, Branch will have to take far less money to return, and even that is an uncertainty.
Andre Carter 12th year, UFA
Carter was one of the Patriots best free agent additions in 2011 before being lost for the season to a torn quad in December. Before that he was the team's best defensive lineman, playing the run and pass with equal effectiveness. He tied with Anderson for the team lead with 10 sacks and was a constant presence in the opponent's backfield all season. He also added a dose of professionalism with his calm demeanor. But he thought his football career was over last summer and now he's a year older coming off surgery. Maybe a one-year deal for the veteran minimum (or slightly above) will be in the offing but chances are his stay will be a short one.
Dan Connolly 7th year, UFA
Over the past two seasons, Connolly has started multiple games at both guard spots and center. He took over for an injured Dan Koppen in the opener this season and filled in admirably. He lost a few games to a groin injury but returned to perform well in the playoffs, particularly against Baltimore's Haloti Ngata. He's proven to be a versatile reserve lineman who can start at three positions - that's an attractive trait and one that should lead to his return.
Shaun Ellis 13th year, UFA
Ellis received $4 million to leave the Jets and add a veteran presence to the defensive line and was largely a disappointment. He seemed to play slightly better down the stretch but still wasn't anywhere near worth the money he got. Several reports out of New York indicated Ellis had slowed significantly in recent seasons and that was the case in New England as well. He won't return.
Kevin Faulk 14th year, UFA
Faulk hasn't yet said if he'll retire but all signs seem to be pointing in that direction. He came off a torn ACL and returned to the lineup following a stint on PUP to open the season but he never really established any type of consistent role in the Patriots backfield. The coaches wanted him around to help the team's young stable of backs but at this point that doesn't seem necessary. He's said he'd only play for the Patriots, but it doesn't seem there's any room for the classy veteran.
**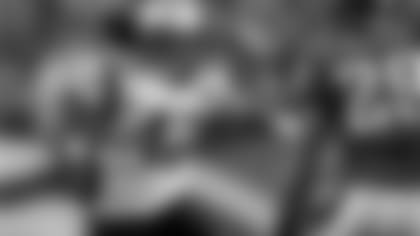 BenJarvus Green-Ellis 5th year, UFA**
The former undrafted free agent has emerged as the team's lead back the past two seasons and proven to be a reliable performer. He's excellent near the goal line and even better when it comes to protecting the football. But he also lacks the big-play ability the Patriots may be looking for and if a team offers him decent money it's unlikely the Patriots would get into a bidding war for his services. He's earned the chance to cash in, but it won't be in New England.
Gary Guyton 5th year, UFA
Guyton is a strange case. He went from a full-time player to a no-time player in less than a season, and he did that even as many of his defensive teammates were dealing with injuries. He has the speed to be an effective coverage linebacker but never developed much into that role, and his play against the run has always been less than stellar. It's hard to imagine him returning unless no one offers him a deal.
Brian Hoyer 4th year, RFA
Hoyer has yet to play a significant regular-season snap and yet he continues to get mentioned as an attractive option for a team in need of a quarterback. In the limited action we've seen him (training camp, preseason) he appears to have the mental capacity to succeed but lacks some of the physical skills necessary to thrive. The Patriots will likely offer him either a first- or second-round tender and hope it's enough to deter anyone from giving him an offer sheet as they'd like to have him remain as Brady's top backup.
James Ihedigbo 6th year, UFA
The safety stepped into the starting lineup early in the season and remained there for the duration despite dealing with a lingering shoulder problem that cost him a handful of plays in virtually every game. He is a willing participant in the running game and showed the ability to play with a physical edge but often was out of position in the passing game. He's a solid special teams player who showed he could also contribute on defense. It shouldn't cost much to keep him.
Jones came aboard late in the season to add depth to the secondary but didn't see much action. By the time the Super Bowl came around he was relegated to the sideline and did not play despite dressing. He won't be back.
Dan Koppen 10th year, UFA
Koppen missed all but the first two quarters of the season after breaking his fibula in the opener in Miami. He's been a steady if unspectacular presence in the middle of the Patriots offensive line virtually since the day he arrived as a fifth-round pick in 2003. At this stage of his career he'd likely have to take less money to stay and he could be an attractive veteran for a team looking for experience at center. If he garners attention he won't return.
Niko Koutouvides 9th year, UFA
Koutouvides did a solid job filling in after signing midseason to add depth at linebacker and on special teams. He's the type of veteran that is usually available in the event he is needed during the course of the season and is unlikely to re-sign.
Bret Lockett 4th year, RFA
Lockett has been injured for much of his time in New England but the team keeps bringing him back so there's obviously something they like in him. As a restricted free agent he's unlikely to get much attention and should return, assuming the Patriots make him a qualifying offer.
Antwaun Molden 5th year, UFA
Molden was claimed off waivers just before the start of the season and found his way onto the roster and eventually into the lineup. He showed a physical style at cornerback and played competitively down the stretch. He wouldn't seem to be a highly sought after commodity and could return for a modest sum.
Matthew Slater 5th year, UFA
The captain of the special teams really emerged as a leader in his fourth season and it would be hard to imagine Bill Belichick allowing him to leave. He hasn't established any sort of role on either offense or defense so it's unlikely he'd receive many offers. He'll be back.
Gerard Warren 11th year, UFA
Another solid if unspectacular veteran on the Patriots defensive line. Warren was already let go a couple of times so it wouldn't be surprising to see him set free once again. Unless he signs a one-year deal for the minimum, he won't likely be in the fold until training camp rolls around, if at all.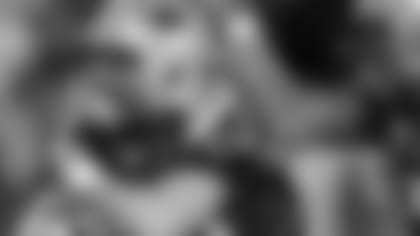 Welker's production has been off the charts during his five seasons in New England. He caught more passes than anyone in football during that time, and he also returned from a torn ACL in the middle of that span. Now he'll be looking to be paid among the top wide receivers in football and it's unlikely the Patriots would be willing to do so. Welker will be 31 at the start of 2012 and he absorbs a lot of punishment as an underneath slot receiver. Something in the neighborhood of four years, $32 million with about half of that guaranteed would likely get it done, but he could be looking for more. The franchise tag looms here, but either way he's not going anywhere.
Tracy White 10th year, UFA
White is one of the veteran special teamers that Belichick seems to love. He finished second to Slater in special teams tackles with 14 and even filled in capably at linebacker in the middle of the season. He's a solid professional with experience and the versatility to perform in a variety of roles. He won't break the bank and Belichick will likely try to keep him with a short-term, modest deal.
This article orginally appeared in the February 8, 2012 edition of Patriots Football Weekly. Subscribe to the Patriots Football Weekly newspaper now and get 30 issues for $46.95. Plus, receive free access to both PFWONLINE.com and the Patriots Football Daily app for the iPad.