A seventh-round draft pick in the NFL is like the runt in a litter of puppies. Just like a puppy fighting with his siblings for a chance at his mother's milk, a low round draft pick has to fight every day to earn a job. As such, Patrick Pass, a seventh-round selection in 2000, had to fight to earn a job with the Patriots as a rookie and continues to fight to this day to keep that job.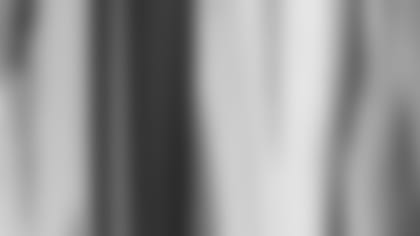 ]()
            Listed as a fullback on the roster, Pass really doesn't have a role that can be watered down to a single position. From his listing as the backup fullback, to action at kick returner, to occasional tailback and special teams play, Pass has had to do it all in his two years in New England just to stay in the league.  

"I think I am an in-between guy between halfback and fullback," Pass said. "I also do a lot of special teams. I really don't know what my primary position is. I just get in there wherever they need me."
And for a guy that was originally cut by the Patriots and then worked his way from the practice squad to the 53-man roster, any action he sees is a blessing. This is a fact that Pass isn't soon to forget.
"I feel like every day I am out there working to try to keep my spot," the versatile former Georgia Bulldog said. "I haven't proven anything as far as my trying to solidify my role. I have to go out there and try to have fun and try to prove to the coaches every day that I can play."
This training camp Pass had to continue to work as hard as ever to maintain his roster spot. With the offseason additions of a similar type player in Scott Dragos and with second-year player Jabari Holloway working in some at fullback as well, more than ever Pass has to show his multiple talents and prove his worth to the coaching staff.
            ![]()

            Coming off a season where he rushed only once for 7 yards, caught only six passes for 66 yards and returned 10 kickoffs for 222 yards, Pass must establish his value with Patriots Head Coach Bill Belichick if he hopes to be a part of the 2002 team.  

"It's up to him to go out there and establish a role for himself," Belichick said. "He has to go out there and run, block, catch and carry out his assignments. If he can do that than I am sure he can develop a role for himself. If he can't then other guys will create roles for themselves. Whatever Patrick can establish for himself then he can establish, if somebody else establishes it then he won't."
One factor that may not have endeared Pass to Belichick early on in training camp was the fact that he, along with Antowain Smith and Greg Robinson-Randall, failed the mandatory conditioning test. But according to Pass, the failure wasn't from a lack of work, but just more a result of anxiety. Anyone who looks at the 5-10, 217-pound chiseled back would probably agree.
"I wasn't out of shape when I failed the conditioning test," Pass said with confidence. "I think it was that I was so anxious about running the test that I wasted a lot of energy just thinking about it. I could have very easily passed it the very next day if I had to. When I ran it again I passed with flying colors. I was just so anxious the first time that I used all my energy up."
So far in the preseason Pass has continued his versatile play in working toward finding his role on the team. He has rushed eight times for 15 yards, caught one pass for 2 yards, made one special teams tackle and had an impressive 45-yard kickoff return against the Eagles.
At this point though, no one knows if Pass has done enough to remain a part of the team. But more importantly no one really knows if any other player on the roster has done enough to unseat Pass from the versatile role he created for himself over the last two seasons.
"I just want to get on the field," Pass said. "Whatever it takes to get on the field, I'll go out there and do 30 plays on special teams if I have to. I just want to get on the field.