FOXBOROUGH, Mass. - A trade that has been rumored for several days became official Friday morning, when the New England Patriots announced they have acquired cornerback **Duane Starks** from the Arizona Cardinals.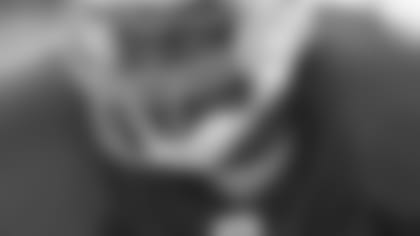 ]()The Patriots made the trade official by releasing a statement that states they will receive "draft considerations" in April's NFL Draft. Numerous published reports are saying in exchange for Starks, the Patriots will send a third-round pick in the 2005 draft to Arizona and will also swap fifth round picks.
After releasing veterans Ty Law, Troy Brown and Roman Phifer in the last week and losing two unrestricted free agents - guard Joe Andruzzi to Cleveland and wide receiver David Patten to Washington - the Patriots made their first offseason addition.
"Duane is an experienced player with good production throughout his career," said Patriots Head Coach Bill Belichick. "Along with our returning defensive backs, we look forward to deepening our secondary with Duane's addition."
The acquisition of Starks gives the Patriots a high-profile replacement for veteran Law and an experienced veteran to add to a secondary that was depleted by injuries in 2004. Law, a four-time Pro Bowler in his 10 seasons with the Patriots, suffered a season-ending foot injury against Pittsburgh in Week 8 and was released last week in a move that removes $12 million from the team's 2005 salary cap. Veteran Tyrone Poole, who turned 32 after the season, started four of his five games before he was placed on the injured reserve with a knee injury.
The injuries forced the Patriots to turn to two inexperienced cornerbacks - second-year player Asante Samuel and rookie Randall Gay - along with veteran receiver Troy Brown as the main contributors over the second half of the season. Samuel, who had one career start entering 2004, overcame a mid-season shoulder injury of his own to make eight starts during the regular season and all three playoff contests, including Super Bowl XXXIX. Gay, who went undrafted out of Louisiana State University, started eight of the final nine regular season games and joined Samuel in the lineup throughout the playoffs.
Starks' recent past is marred by injuries, making the trade a calculated risk for the Patriots. After four productive seasons in Baltimore (1998-2001), Starks has missed 23 games over the past three seasons in Arizona. In his first season with the Cardinals in 2001, he was limited to 10 starts with groin, knee and leg injuries. He missed the entire 2003 season after suffering a torn anterior cruciate ligament in his left knee in preseason game against Chicago. His 2004 season was slowed by a dislocated shoulder, which limited him to eight starts in 15 games.
Starks, who has yet to start all 16 games in a season, finished with 58 tackles, 12 passes defensed and three interceptions in 2004. Once considered to be one of the elite cover corners in the NFL, he has three different seasons with at least five interceptions and has 25 career interceptions, including two returned for touchdowns.
The 5-foot-10, 174-pound Starks was drafted by Baltimore, the 10th overall selection in the 1998 draft and the second overall cornerback chosen behind Oakland's Charles Woodson (fourth overall). His career took off quickly in Baltimore, as he became a full-time starter in his third year with the Ravens and started 43 of 62 games over his first four seasons. He collected 175 total tackles, 20 interceptions and 87 pass break ups during that span.
Despite the injury concerns, it's thought that a healthy Starks would have an immediate impact on the Patriots. The extent of Poole's knee injury is an unknown, and it's not considered a lock that he will return next season. Samuel and Gay both battled through injuries to gain valuable experience, but have started only 18 games collectively.
In order for the trade to New England to be consummated, Starks reportedly agreed to restructure the final two years of his current Arizona contract. He signed a five-year, $23 million contract with the Cardinals as an unrestricted free agent in March of 2002, which was scheduled to pay him $3.6 million in base salary in both 2005 and 2006.