FOXBORO, Mass. - The New England Patriots announced the signing of wide receiver Terry Glenn. The 1999 Pro Bowl receiver is currently in the fifth year of his original six-year contract. Today's extension will assure that he will remain a Patriot through the 2007 season.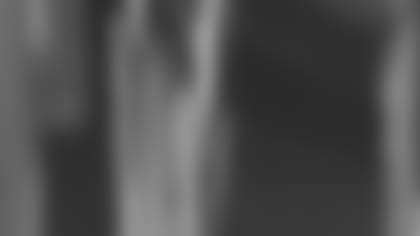 ]()
             "Our concentration remains on our preparations for the Cleveland Browns this week," said head coach Bill Belichick. "But clearly, we are happy to have secured the services of Terry Glenn to a long-term contract. He is an integral part of our offense."  

"It is very gratifying to have the opportunity to remain a Patriot for the next eight years," said Terry Glenn. "I want to thank Robert Kraft and the New England Patriots for the opportunity to be a part of all the future success this team is going to have. I am committed to doing all that I can to help the Patriots return to the Super Bowl and to win an NFL title."
Glenn, 26, has started every game for the Patriots this season and shares the team lead with 42 receptions for 504 yards. He also leads the team with four touchdown receptions. At his current pace, Glenn projects to finish the season with 74 receptions, second-most in his five-year career. Last week, he became just the sixth player in franchise history to eclipse 4,000 career receiving yards (4,006). He also ranks sixth in franchise history with 278 career receptions. He enters this week a streak of receptions in each of his last 17 games and has at least a pair of receptions in 53 of his 57 career games.
Glenn was originally drafted by the Patriots in the first round of the 1996 NFL draft. He was the seventh player selected overall and made an immediate impact as a rookie. He started 15 games and set an NFL rookie receiving record when he led the team with 90 receptions for 1,132 yards and six touchdowns. His 90 receptions broke a 16-year old record, set by San Francisco 49ers fullback Earl Cooper, who had 83 receptions in 1980. In his 15 games as a rookie, his contributions helped the Patriots to an 11-4 regular season record and helped them claim their first division title in a decade. His 53-yard reception on the opening drive against the Pittsburgh Steelers helped propel the Patriots to their first playoff victory in Foxboro Stadium in franchise history and led to an AFC Championship victory the following week over the Jacksonville Jaguars.
Injuries in 1997 and 1998 limited the receiver's production, but his combined totals of 77 receptions for 1,223 yards and five touchdowns in 18 starts over those two seasons reflected the impact Glenn has consistently made throughout his career. The five year veteran has averaged nearly five receptions per game (4.9 rpg) in 57 career games.
Last year, Glenn set a new franchise record against this week's opponent, the Cleveland Browns, when he fielded 13 receptions for 214 yards to help the Patriots to a 19-7 victory. His 13 receptions broke Ben Coates' record of 12, set in 1994, while his 214 yards snapped his own franchise record of 193 yards, set at Pittsburgh in 1998. He finished the 1999 season with 69 receptions for a career-high 1,147 yards and four touchdowns to earn his first selection to the Pro Bowl.
"I have been negotiating with Andy Wasynczuk for a very long time," stated Glenn's agent James Gould. "I am proud that we were able to reach an agreement that will assure that Terry remains a Patriot through 2007. Terry has made it clear that he would like to retire a Patriot and this contract extension will bring him closer to fulfilling that goal. Robert Kraft and the New England Patriots have made a substantial commitment that both sides felt was very fair. We look forward to Terry fulfilling a long and very successful career here in New England. We expect that he will retire as the Patriots all-time leading receiver and will hopefully be a part of numerous championship teams."