Sunday afternoon in Denver the entire NFL world will get the game that it wanted to see. It's Tom Brady's Patriots vs. Peyton Manning's Broncos in a matchup of the top two seeds in the AFC. It's Brady vs. Manning XV. It's Wes Welker against the team that allowed the 100-catch machine flee via free agency last spring. It's the current greatest offensive attack in NFL history against the quarterback and team that formerly held that title. Most importantly, more important than any talk-radio legacy debate, is the fact that the winner advances to the Super Bowl. The last three times that Brady and Manning have met in the postseason the winner went on to win the Super Bowl. Sure it's just one very important playoff game, but Sunday's AFC title battle in the Rocky Mountains is also history in the making. So while you're continuing to prepare for the latest installment of the best individual NFL rivalry of this era pour yourself a few paragraphs of this Mile High brewed, refreshingly light but complexly flavored Patriots at Broncos AFC Championship Pregame Six-Pack!
Run, pass or balance?** - There is a good reason that New England offensive coordinator Josh McDaniels and Denver counterpart Adam Gase are considered hot head coaching commodities. They run two of the NFL's most productive offenses while managing two of the greatest passers the game has ever seen. They also have to make tough decisions on a weekly basis in trying to balance out the strength of those quarterbacks with the opportunities opposing defenses may give up on the ground. In the regular season meeting between these teams the Patriots defenders bragged that they were essentially daring Manning to run the ball, and that's exactly what he did. Denver churned out nearly 300 yards rushing on that windy, cold night. But the Broncos lost the game in overtime. Of late, Brady has led an offense that's been heavily trending toward the ground game. New England has rushed for more than 600 yards in the last three games, including six rushing touchdowns in the Wild Card Weekend win over the Colts. What does that mean for this battle? It means McDaniels and Gase must decided whether to continue feeding the running game, put the ball primarily in the hands of their Hall of Famers or try to stick with a balanced attack. The Patriots run defense has improved since the regular season meeting, as Sealver Siliga has brought a bit more stoutness to the middle. Manning has all his weapons healthy for the first time in a while, so he may be inclined to spread and shred the Patriots secondary. The Broncos are banged up in the secondary, playing without top corner Chris Harris, and the front is without pass-rushing playmaker Von Miller. Denver also has what statistically was a top-10 run defense during the regular season. So there is plenty of reason to believe that the teams could choose to go toe-to-toe in an aerial shootout. But New England might continue to ride LeGarrette Blount and slow the game down to keep Manning on the sideline. Or, Manning could robotically check to running plays against Patriots sub-packages and lighter fronts. McDaniels and Gase, along with some obviously heavy-handed input from their respective head coaches and quarterbacks, have some interesting tactical decisions to make that will go a long way toward deciding this big game whose winner will go to the real Big Game.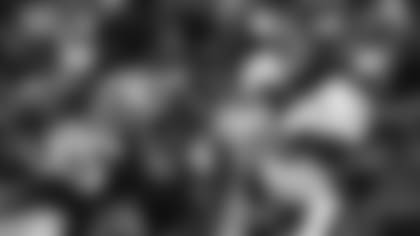 Disrupt Manning** - There is little doubt that at some point the Broncos attack will flow through Manning's right arm. After all that's what led to the team's record-setting success for the bulk of the regular season. He has endless aerial weapons to utilize. It's probably unrealistic to say that the Patriots secondary, even though it may be as healthy as it has been in months, is simply going to shut down Manning's arsenal that includes five different guys who caught at least 60 passes during the regular season and four guys who hauled in10 or more touchdown receptions. It's a lot harder to take away five guys on any given play than it is to attack just one. That's why it is imperative that the Patriots front make Manning uncomfortable. Given that he was sacked just 18 times during the regular season on nearly 700 pass attempts, New England probably isn't going to put up big sack numbers against No. 18. But that doesn't mean he can't be hit, hurried and harried. Chandler Jones and Rob Ninkovich led a Patriots front that hit Andrew Luck 10 times last week, including four sacks. Getting around Manning early and often, mostly with just the front three or four getting the job done, could go a long way toward keeping the Broncos high-octane attack from hitting high gear. Even Chris Jones could get into the fun given all the games and stunts the Patriots have utilized up front for most of the season. The strength of the Broncos line, though, is the interior. So the matchups most likely to go the Patriots way are on the outside with Jones and Ninkovich. If that healthy rushing duo can get around Manning's body and into his head it would be a major first step toward defensive success for Matt Patricia's unit.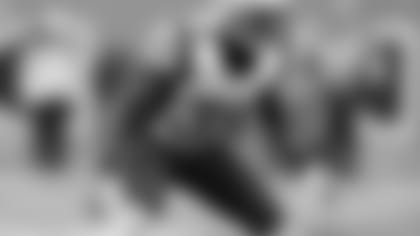 3. Mulling coverage matchups - Even if New England can get some pressure and hits on Manning, the back end will still have to be competitive in coverage for the whole puzzle to come together on defense. Demaryius Thomas missed some practice time this week, but is clearly Denver's No. 1 weapon. As such there's certainly a good chance we could see him matched up with New England No. 1 cornerback Aqib Talib. It's an intriguing matchup of Pro Bowl talents, and is suited for Talib given the receiver's size and style. Still, it's by no means a sure-thing. The rest of the coverage options are less clear. The Patriots didn't have to deal with Julius Thomas the first time around. But athletic linebacker Jamie Collins wasn't as big a part of the Patriots pass defense at that point, either. Collins said on Friday he's "definitely" looking forward to playing against the playmaking tight end, and given what the New England linebacker accomplished last week Patriots fans are probably looking forward to the potential battle as well. That leaves the likes of Alfonzo Dennard, Kyle Arrington and Logan Ryan to serve as the first coverage lines of defense against Eric Decker and Wes Welker. It's logical that Dennard would be slotted against Decker while Arrington might get his chance against his former teammate Welker. That was a solid battle in the first meeting, but Arrington has struggled at bit of late and was replaced last week. Regardless of what the cornerbacks can do, safety help and solid tackling from all involved will be key. All of the Broncos targets have the ability to make plays after the catch, and often that's the plan for a Manning-led Denver attack that doesn't get the ball down the field as much as the big numbers might imply. Pressure, coverage and tackling are all going to play a major part in New England's success in pass defense.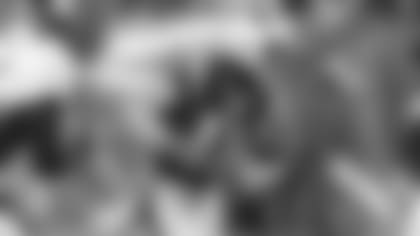 Edelman and...** - While the Broncos seemingly have endless weapons in the passing game, the Patriots have been struggling to find someone to make plays other than Julian Edelman. On paper, given the injuries to Miller and Harris, the way to attack Denver in the thin air of the Mile High City would be the passing game. But aside from Edelman New England hasn't been able to find any consistency through the air for the last month or so. Any team can take away one receiver, regardless of the injuries on its pass defense. So if the Patriots are to attack the Broncos greatest weakness right now, it will require a pass-catcher to step up. That could be Shane Vereen, who like all Patriots enjoyed his greatest success this year when Rob Gronkowski was part of the equation. Vereen can create mismatches and make plays when he's on, but he must eliminate the drops on potential big plays that have been an issue. Aaron Dobson returned to practice last week and might represent the best option on the outside if he can return to action and make plays. But his health and rustiness will be a concern. Danny Amendola has been contributing with a few plays, but still clearly looks less than dynamic and capable of getting open one-on-one given his ongoing groin problem. The one name I've been floating all week as a possible wild card contributor in the passing game is veteran Austin Collie. The former Manning teammate in Indy has made plays when called upon this season for New England. He appears healthy and while it might seem crazy to have such a role player step up for a big contribution in such a big game, stranger things have clearly happened. Regardless, if Brady and the Patriots are going to be able to get after it through the air and stay in a potential shootout with Manning, someone other than Edelman is going to have to make multiple plays in the passing game. The aerial attack simply must diversify if New England is to get it done.
5. Mother Nature wears orange - This may sound ridiculous, but the biggest factor in this battle for the right to advance to the Super Bowl really has nothing to do with either of the teams. Maybe the most important variable is the weather. And according to forecasts, it's going to be nearly a perfect day in Denver on Sunday. According to the Weather Channel, it will be around 55 degrees with 9 mph wind for kickoff. That makes for perfect day for fans and players alike. It really makes for a great day for Manning. At this point in his career, with very limited arm strength, No. 18 struggles in the cold and wind. That was the biggest factor in his limited contributions against New England back in the regular season in Foxborough. Manning may do a little fist pump when he wakes up on Sunday because his weather wishes have apparently been answered. That should and could give him extra confidence as he prepares to take full advantage of all his passing weapons. Sure, Brady loves to throw in the nice weather, but he has limited weapons right now to take advantage of the pristine conditions. And given that Brady is arguably the best bad-weather quarterback of all time, adverse conditions would have been a big boon to New England's chances. But that doesn't look like it's in the cards. So New England won't have the weather working in its favor as an extra defender. For whatever it's worth, and it could be a lot, apparently Manning has Mother Nature on his side.
6. Count on a Manning collapse? - While Brady opened the week leading up to this big game by assuming that no one would be picking his underdog Patriots to win, that's not exactly true. The more picks we see, there are a few that are going with New England to earn the road upset. And plenty of Patriots fans give their favorite team a pretty good chance of getting the job done on the road in the AFC Championship, as previous Belichick teams have done in the past in Pittsburgh. But it seems that the one factor that everyone includes in the analysis in picking the Patriots is some aspect of Manning choking in the big game. It's almost like more people think that Manning and the Broncos will lose this game every bit as much as the Patriots will actually win it. Certainly there is reasonable history to make that prediction. Manning is 10-11 in his career in the postseason. He's 1-2 against the Patriots/Brady in title games. He has eight career one-and-dones in the postseason, a fate he avoided against last week by holding on to beat the scrappy Chargers. Will Manning melt in the spotlight of another big battle with Belichick and Brady? Maybe. Will I predict it? I just can't. If the Patriots are to win, I'd like to think they make that happen and don't just rely on the failures of the competition.
Prediction:
It only seems right on this championship weekend that we're preparing for another battle between Manning and Brady/Belichick. They lead the best teams in the AFC. It keeps the Welker narrative rolling. It's just fun. That said, I have my doubts that it's going to end the way that Patriot Nation is hoping. The Broncos passing attack in the good weather is a major challenge. And I'm not sure the Patriots are capable of really taking advantage of Denver's banged up defense. No Miller to deal with. That's great. No Gronkowski to take advantage of that. No wind. Not good. Julius Thomas back. Not good. Unfortunately, I think the Broncos are going to be able to throw and run on the Patriots in this one. That balance will simply be too much for Brady and Co. to match. I just don't see New England literally running over the Broncos with Blount and that being enough to pull off the road upset. It's crazy to think that since the kickoff of the teams' first meeting that New England has scored 233 points compared to the Broncos 232, while each team has allowed exactly 161. The numbers aren't supposed to lie, but why do I fear the Broncos attack so much? I just can't get past the weapons, the good weather and the game being played on the road. Put it all together and I think the Patriots impressive seasons comes to an end with a 31-17 defeat at the hands of Manning's Broncos. It will be painful to take and keep New England from another Super Bowl. But hopefully it doesn't make us forget all the resiliency and laudable effort the team put forth during this ever so challenging season.