Imagine the last day of school.
No one's really working or paying attention. There's lots of excited chatter about the upcoming holiday or vacation period. Trash bins overflow as students and teachers clean out their desks. And, of course, everyone waits with some anxiety for their final report card.
That's kind of what it felt like in the Patriots locker room this morning.
At one group of lockers, members of the practice squad huddled in a ring of chairs, saying their goodbyes for the time being, or perhaps for good. Further down on the other side of the room, the running backs were doing the same.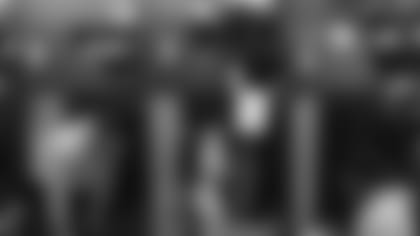 ]()A few players turned down media interview requests, while other individuals entertained reporters at their lockers, answering final questions before they are next required or made available to do so. That may not be until they return – some of them – for the offseason strength and conditioning program in March. In some cases, later than that, even.
In the center of the room, at various intervals, sat giant disposal bins, filled to the brim with all manner of waste from the season gone by – worn cleats, stretched gloves, tattered shirts, orphaned or broken pieces of equipment, ripped cardboard boxes, obsolete papers, forgotten food wrappers. All remnants of a 2009 season this team would rather forget.
But look back they must, at some point, if they are to try to improve upon their early exit from these playoffs – an embarrassing 33-14 loss at home to the Baltimore Ravens on Wild Card Weekend.
Head coach Bill Belichick, a day later in his concluding press briefing of the '09 season, spelled out the top-to-bottom evaluation process – from scheme to personnel to program to system – that he and his staff will undertake in the days ahead. That includes taking some time to get away from the office, the stadium, the game in general, to reexamine their situation with clear minds and fresh sets of eyes.
"It's kind of good to go from a clean slate," Belichick explained. "I've been through this so many times … it takes a little time to, sort of, back off and then come back and recalibrate and look at the shorter term, the big picture. Sometimes you make comparisons to other years, just as a relevant basis.
"But I think it's good to step back a little bit and just let the dust settle, yeah. Absolutely, I think that's important. It's not always possible. Sometimes situations come up that you have to address and you just have to deal with them."
"You just shut it down for a little bit, reevaluate, see how the season went, and move on from there," center Dan Koppenagreed. "I don't think anybody in here is pleased how it ended. You just have to … take the time that you have and move on."
Belichick acknowledged that there will be certain decisions that will have to be made sooner (e.g., the franchise tag, coaching staff moves) rather than later (free agency, player contract negotiations) based on the calendar and league-imposed deadlines. Change will be an inevitable consequence of the transition from this past season to the next, as it is each year in the NFL. The roster will be different, as will, in all likelihood, Belichick's coaching staff. Just how different remains to be seen.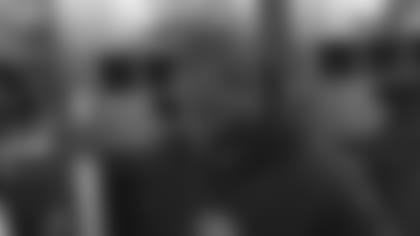 ]()Veteran guard Stephen Neal, for instance, openly pondered the idea of retirement immediately after the Ravens game. Nose tackle Vince Wilforkcould become a free agent, unless the team applies the franchise tag on him or the two sides work out a new deal. Linebacker Adalius Thomas, in the midst of a sizeable contract, has made no secret of his displeasure with certain personnel decisions involving him this season. These questions, and many others, must be answered as the offseason unfolds.
"Professionally, that's the nature of the business," Koppen remarked. "Things change from year to year – coaches, players – and the guys in this locker room understand that. Bill and the guys upstairs [in the personnel department], luckily, that's their job. They have to decide what to do next year, and we've just got to take the time off now and come back and hope for better."
Belichick went on to add that the players' commitments for the season, in general, officially conclude today. Each individual has his own personal loose ends to tie up, including returning for treatment of injuries, where necessary. That, of course, varies from case to case.
The pain of losing, however, lingers for quite some time, according to Belichick. And no amount of anodyne medicine or therapy can offer relief.
"Honestly, it really [lasts] till the first day of training camp," he revealed. "Mini-camp and the offseason program, at least you're back on the field, at least you feel like you're doing something about it. And I think you can do something about it in January or February, in terms of decision-making. But when you get to training camp, that's really your first time when you can start a new season and try to get to a higher level than you were the season before.
"There's a lot of work that goes into the offseason, don't get me wrong," he was quick to add. "I'm not trying to minimize the offseason, but it's a lot of hot air. You know, 'This is going to be better, that's going to be better. We're going to do this, or we're going to do that.' But till you actually get out there and start doing it, that's when you feel like you can really make some progress … [The pain] stays with you for a while."