Final auditions for the 2019 New England Patriots Cheerleading squad will take place on Saturday, March 16, in the Premiere Ballroom inside the Fox Tower at Foxwoods in Ledyard, Conn. Candidates will strive to showcase their best in a night of pageant-style performances complete with an opening number, fitness round, and two rounds of dance performances.
Admission is free. Doors open at 6:00 PM.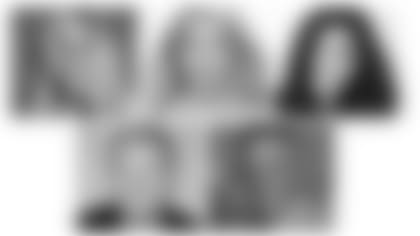 Camille Kostek is a model and on camera personality. She is best known for winning the first ever Sports Illustrated Swimsuit Open Call being named one of the first 2019 Rookies. As a competitive dancer her whole life, she took her passion to the professional level as a New England Patriots Cheerleader in 2013, ending her dance career at Super Bowl XLIX in 2015. Aside from dancing on the sidelines, Camille spends a lot of time in front of the camera as a model and host. She has appeared on Good Morning America, Access Hollywood, EXTRA, SI TV, and has cohosted shows on SIRIUS XM radio to millions of listeners. Above all things, she is most passionate about using her platform to continue sharing her message around the globe of empowering women to embody their true beauty and to not conform to industry standards. She hopes to encourage all walks of life to challenge themselves and pursue their greatest passions.
Bailey was Miss Massachusetts Teen USA in 2014 and went on to place in the top 15 at the national Miss Teen USA pageant. She was a Patriots Cheerleader for two seasons in which she traveled to both Super Bowl LI in Houston, Texas and Super Bowl LII in Minneapolis, Minnesota. Currently, she is the President and Founder of her very own 501(c)(3) nonprofit, The Women's Empowerment Scholarship, that awards educational scholarships to females throughout New England in pursuit of careers in traditionally male-dominated industries. In May, Bailey will graduate from the top of her class at Bryant University and in the fall, she will go on to attend law school.
Bryan Morry rejoined The Kraft Group as The Patriots Hall of Fame's executive director during the venue's construction in December of 2007 after spending the previous two-plus years as the afternoon drive sports talk show host on the Score AM/FM in Providence, R.I. Before his radio stint, he was the editor of the Patriots official team newspaper, Patriots Football Weekly, from 1997-2005 where he covered the Patriots for the newspaper, patriots.com and as part of the Patriots Football Weekly television show. Bryan covered the first three Patriots Super Bowl victories for PFW and authored the coffee table book, Patriots United – the New England Patriots World Championship Season, following the surprising Super Bowl XXXVI win over the St. Louis Rams. He currently oversees all museum operations at The Patriots Hall of Fame. He is the president of the board of directors of the International Sports Heritage Association (ISHA) and past chair of the group's communications committee while also serving as the chair of the MIAA's Endowment Committee and on the Trement Global Education Advisory Board.
Julia Scaparotti cheered for the New England Patriots in 2015 and 2016, including Super Bowl 51, and currently works as the Administrative Assistant to the Cheerleading Director, Tracy Sormanti. She was also Miss Massachusetts USA 2017 and is the choreographer for the Miss Massachusetts USA, Miss New Hampshire USA, and Miss Maine USA pageants. You can catch her on 1033.3 AMP Radio during week nights as she co-hosts #TheScene with JD. You might also see her face on NESN as she works as an entertainment reporter for Dirty Water TV. In Julia's free time she volunteers as the Media Relations Manager for a local breast cancer non-profit organization, Miss Pink.
Scott Zolak is one of the most highly recognizable figures in the Boston media. Zo is a former Patriots quarterback turned sports-talk cult hero, and is the current color analysist for the Patriots Radio Network. Zo is a University of Maryland graduate and was selected 84th overall in the 1991 NFL draft by the New England Patriots and played for nine seasons in the NFL for the Patriots and Miami Dolphins. Zo is the co-host of the number 1 midday show in Boston, Zolak & Bertrand, and also appears throughout the Football Season on WBZ-TV as a Patriots Insider and segment host of All Access. Zo brings a ton of energy and enthusiasm to everything he does and is greeted with cheers and beers from Boston sports fans wherever he goes.
Jeremy Collins is a firefighter from Cambridge, Massachusetts who is a two-time competitor on CBS Survivor. He came in 10th place on Survivor Season 29, Blood vs. Water II in Nicaragua. He then went on to win Season 31 Survivor 2nd Chance which took place in Cambodia. This is Jeremy's first time judging Patriots Cheerleaders auditions, and he is very excited to see who advances to Boot Camp.
Brittany was a Patriots Cheerleader for four seasons in which she traveled to two winning Super Bowls, Super Bowl XLIX and LI. She was also a captain for her last season on the team. After Brittany retired as a cheerleader, she had the opportunity to be Patriots Cheerleaders dance trainer, teaching dances and setting routines for the squad's performances at Gillette Stadium. She has been the dance trainer for the Patriots Cheerleaders for the past two years. Currently, she is an elementary school teacher at a charter school in Providence, Rhode Island, where she teaches dance. In the fall, Brittany will be enrolling back in school, to get her Master in Education.
Richard Karelitz joins us this evening from Albuquerque, New Mexico. Dick served for 35 years as General Counsel to the New England Patriots and the Kraft Group before his retirement nine years ago. He continues to consult for the Kraft Group from New Mexico. Dick holds degrees from the College of William and Mary and Boston University School of Law. He is a member of the Massachusetts bar and the United States Supreme Court bar. Dick has served as Chairman of the Board of Trustees of Norwood Hospital, President of the Boston University Law School Alumni Association, and Honorary Commander at Hanscom Air Force Base. Dick and his wife Jini will be celebrating their 45th wedding anniversary this summer. They are proud parents of two sons and doting grandparents of two grandsons. This is Dick's 14th year as a judge for Patriots Cheerleaders auditions.
Amber Koppen was a member and captain of the Patriots Cheerleaders from 2003-2007. During those years, she cheered in two Super Bowls, performed in USO tours for our troops stationed in more than 10 different countries, and was featured on the cover of the Patriots Cheerleaders Calendar. Amber is also tied to the Patriots Organization through her father and her husband. Her father, Mark van Eeghen, completed his ten year career as a running back in the NFL as a New England Patriot. Her husband, Dan Koppen, was the starting center for the Patriots for the first nine years of his career. Currently Amber and Dan live in East Greenwich, RI with their three children. She owns Crush Fitness Studios in North Kingstown, where she teaches exercise classes. This is Amber's 11th year as a judge.
Dan Koppen was drafted by the New England Patriots in the 5th round out of Boston College. Dan started at center for the Patriots for nine years. During those nine years, the Patriots appeared in four Super Bowls, winning two of them. Dan was voted to the Pro Bowl in 2007 and was on the All-Pro Team that same year. Dan spent his final two seasons in the NFL with the Denver Broncos, with one additional appearance in the Super Bowl. Dan lives in East Greenwich, RI with his wife Amber and their three children. He recently opened up Linesider Brewing Company located in East Greenwich, RI. This is his second year participating in Patriots Cheerleaders auditions.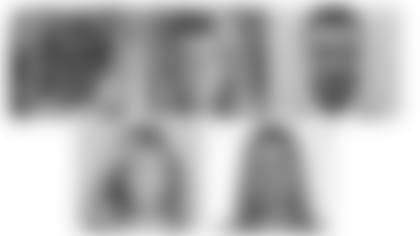 Ellen Mahoney and Tracy Sormanti have been cheer friends since they met as members of the Patriot's Spirits cheer squad way back before the team was winning Super Bowls! Ellen has over 30 years of dance, cheerleading, and performance experience. As a lifetime fan of the team and the cheerleaders, she's enjoyed the privilege of judging auditions for many years. Ellen is the Chief Human Resources Officer at Harvard Business School, and she is a member of the Massachusetts Bar. She attended the University of Massachusetts, Amherst and Suffolk Law School. Her pride and joy are her two beautiful daughters, Sammie and Julia, and her husband Bob. Ellen spends her time cheering on her athletic daughters either poolside or on the lacrosse field.
Kalen Samsel was a Patriots Cheerleader from 1993-2001. While on the team, she was the captain, named Most Spirited Cheerleader, and also named Cheerleader of the Year, representing the squad at the Pro Bowl in Hawaii. She was featured on the cover of the Patriots Cheerleaders Calendar three times in her cheerleading career. Kalen traveled several times with the team to perform for our troops and participated in last year's Patriots Cheerleaders reunion performance at Gillette Stadium. Kalen is a middle school teacher in Abington where she has taught fifth grade for the past twenty-five years. She has been named Teacher of the Year within her district. She is married and has two boys, Alex and Evan.
After graduating from UMass Amherst's Isenberg School of Management in 2010, Chris began his career in the sports industry selling ticket packages for the Boston Bruins. Following a Stanley Cup win in 2011, Chris joined Kraft Sports & Entertainment working in Premium Seating for the Patriots. Chris has ten years of experience in the sports industry, and deep roots in both professional wrestling and country line dancing.
Tracy Sormanti was a Patriots Cheerleader for five seasons and represented her squad at the Pro Bowl in Hawaii her final year. 2019 begins her 26th year as Director of Cheerleading for the New England Patriots. She has coached her squads in an American Bowl in Mexico, 2 international games in London and on the sidelines of 10 Super Bowls. Tracy has traveled to more than 30 countries since 9/11, including more than a dozen forward-operating bases, supporting U.S. military troops stationed overseas. Additionally, she's brought members of her squad to China 8 times to increase awareness of American football and to coach dancers preparing to perform in events related to the Beijing Olympic Games.
Ali Towle is entering her fourth season with the New England Patriots as the senior director of brand and fan experience. In her role, Ali oversees advertising, creative design, and member communications for the team, as well as game day entertainment and fan events. Prior to the Patriots, Ali spent 6 seasons with the San Francisco 49ers. Ali was recognized nationally by Sports Business Journal as a "Game Changer: Women in Sports."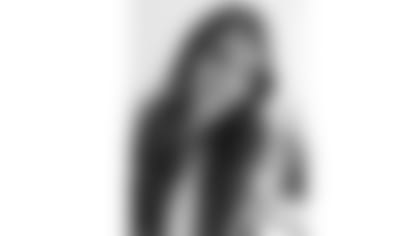 Vocal performance by: Stephanie Sanborn
Stephanie Sanborn is a singer, dancer, and recording artist hailing from Boston, Massachusetts. As a descendant of Boxing Royalty, Stephanie began her career in the ring singing at premiere boxing events throughout the city of Brockton. In 2008 and 2009, Stephanie was recognized on the grammy ballot for her CD "My Day". From 2010-2014, Stephanie was a New England Patriots Cheerleader. During her time on the team, she was blessed with the opportunity to sing for our troops overseas and sang the national anthem at 2 Patriots home games. In 2014, Stephanie secured her position as a finalist on American Idol. She has opened for Trey Songz, the Plain White T's, and Fantasia.
Follow us on Facebook, Twitter, and Instagram for more updates!
The Patriots Cheerleaders held their 2018 final auditions at Foxwoods Resort Casino. Photos by Dwight Darian.