The Pats play the Saints at home today! We arrived at the stadium at 8:30am for our pre-game practice with let's just say… a great deal of luggage in tow. After the first quarter of the game, an announcement is made that it is time for Cara, Kristen, Melinda, Tracy and I to leave for our trip. After a very warm and supportive send-off from the crowd, we are more excited than ever to head overseas!
At T.F. Green Airport we are informed that, not surprisingly, Melinda and Tracy's suitcases are already over the 50lb limit. A few minor adjustments and a couple "heavy load" tags later, we are on the plane and on our way to Atlanta, Georgia.
In Atlanta, we meet our new escort, Chief Starkey, who will by our side in each country for the next two weeks. We have already decided to refer to him as "Sparky" for the duration of the tour. Hope it sticks!
After a long drive to our hotel, we are exhausted and ready to get some rest. We are looking forward to meeting up with both old and new friends tomorrow!
(PS- Pats won 24-17. Great way to start the trip!)
11/21/05 & 11/22/05Days 2 & 3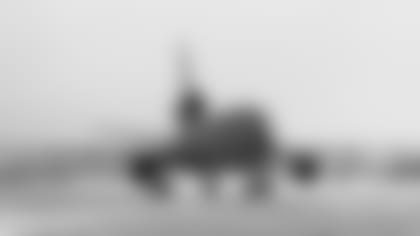 Today we had several meet and greets scheduled at Robbins Air Base. We were fortunate to meet many of the airmen and women and their families, as well as some avid Pats fans stationed in Georgia! Mary Therese, a news anchor in Macon, GA and emcee of Operation Seasons Greetings, conducted an interview, giving us the opportunity to send some thanks and holiday cheer to troops who were able to watch.
At dinner, we met with many of the people involved directly in the tour, including General Bradley, Heidi, Ira and Keith from Trick Pony, John Popper from Blues Traveler (a great friend from our last tour), as well as many who helped to make the tour happen.
We flew to Germany in a KC-10, which is an enormous (and extremely fast) military airplane. The flight lasted about 9 hours. When we arrived at Ramstein Air Base, we received a very warm welcome from the men and women there and were introduced to our escort at Ramstein, Jessica.
After visiting with troops at both Sembach and Ramstein Air Base, Jess brought us downtown to a "Christmas Market" to experience German life outside the air bases. The festival was amazing! There were huge Christmas displays, bright lights and music everywhere. The street was filled with people shopping for crafts, eating, drinking and dancing. Since we couldn't speak much German, we were using our hands to gesture to the vendors what we would like. Apparently, unlike here in the U.S, to symbolize "one" in Germany you hold up your thumb. Holding up for index finger in German means "two". We were wondering why they kept trying to give us two sausages when we only wanted one! After that quick lesson in the German language, we all tried the Weinerschnitzel. It was delicious!
PS-We are still trying to get used to the outlets over in Europe. The adapters and transformers that are needed to make our appliances work are making it very tricky to get ready in the morning. Kristen has already blown a fuse, causing the entire hallway to lose power, and we're pretty sure that Cara's curlers will never be the same!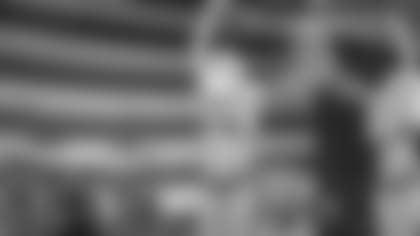 We started the day with an AM radio interview. There, we had the chance to talk about why this trip means so much to each of us, do some Q & A and invite everyone to the show.
That night, to start off the show, the Air Force Reserve Band and the USAFE band performed for about an hour. Angie, Deb and Francis, the extremely talented vocalists for the band, warmed up the crowd with some great songs, including Lady Marmalade and Proud Mary. John Popper joined them onstage to play the harmonica, as well as sing several of his own popular songs, including Run Around and Hook.
Next was our portion of the show, where we performed several sets of dance routines, with lots of audience participation mixed in. Cara, Kristen, Melinda and I went down into the audience to select participants to bring onstage. After some dancing, singing, dress-up and a few "embarrassing moments" later, each contestant received a 2006 swimsuit calendar. They were all very good sports!
Finally, Trick Pony took the stage and put on an excellent performance that had the whole crowd on their feet. They played songs from their new album, R.I.D.E., along with some others. John Popper came back onstage with Heidi, Ira and Keith, joining in with his harmonica. For the last song, Trick pony invited the singers from the Air Force Reserve Band and the cheerleaders to dance onstage. It was a lot of fun and a great way to end the show!
At the conclusion of the show, we joined Trick Pony and John Popper for an autograph signing and had the chance to meet with many of the men and women stationed at Ramstein, as well as their families.
We spent Thanksgiving Day visiting with the men and women at Landstuhl Regional Medical Center in Germany. Almost everyone that we visited had recently been injured in Iraq and were sent to that hospital for surgery and recuperation. We served Thanksgiving dinner to them in their hospital beds, brought team posters and swimsuit calendars for each patient and spent as much time as possible with them. Afterwards, we had our Thanksgiving meal with the patients, who were able to make it down to the cafeteria, along with some of the staff from the hospital.
We originally thought it was going to be difficult to be away from our families for Thanksgiving. Having the opportunity brighten someone's holiday, people who sacrifice so much for us daily, was a very meaningful and touching experience. In doing that, we found even more to be thankful for than we already thought we had. There is no other way any of us would have rather spent our Thanksgiving Day.
After leaving Landstuhl Hospital, we boarded the plane for Turkey. When we arrived, we met with the commander on base, as well as Charlie and Katrina, our escorts for Incirlik Air Base.
11/25/05 & 11/26/05Days 6 & 7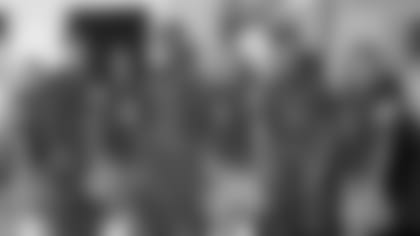 We started the day with radio and television interviews in Turkey. Tracy and Melinda have been requesting "Weekend in New England" by Barry Manilow, at each radio station. This time they dedicated it to John, Ira and Keith. After our interviews, we visited the troops, who were working in the tower. They were nice enough to show us around and answer a whole bunch of questions that we had about their jobs, etc. Next, we had lunch in the dining facility with some of the airmen and women.
We had a couple hours of free time, so Charlie and Katrina took us downtown to do some shopping. The jewelry and rugs were gorgeous. Knowing that we had to pack whatever we bought was very helpful in curbing our spending in Turkey!
When we returned to base, we attended a Christmas tree lighting ceremony. The students from the elementary school put on a great performance, complete with holiday songs and even some dance moves. We were very impressed!
Our show in Turkey was a matinee. When Cara had the microphone she said, "Amber and I have a little something up our sleeves", someone in the crowd yelled, "What sleeves?" We got a kick out of that, since we were wearing our halter tops at the time!
Also, as part of our audience participation, Cara got the audience to participate in the song Row, Row, Row Your Boat. We found out that Cara is a MUCH better dancer than she is a singer! haha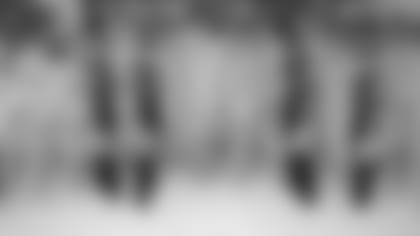 Today we flew over to Al Udeid Air Base in Qatar. It was about 90 degrees when we arrived. We made our rounds and visited as many troops as we possibly could before it was time to prepare for the next show.
The show took place outside under a large tent. It was an absolute pleasure to perform for such an energetic and enthusiastic crowd! We were excited to see how many Patriots fans were at the show in their jerseys and hats!
PS- At Al Udeid, you are required to wear a reflective belt at night. They were bright yellow and didn't exactly complement our red, white and blue outfits. We were very well-behaved and wore them at all times, but we were not very happy about it ;-)
11/28/05 & 11/29/05Days 9 & 10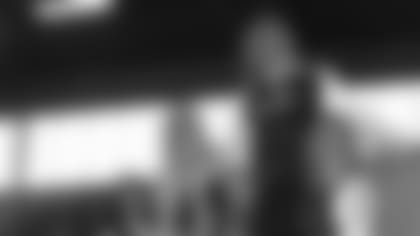 We boarded the plane early this morning to head back to Germany to visit Spangdahlem Air Base. This time, we flew on the C17. The C17 is set up very differently than the KC10. The seats are lined up with your back against the wall of the plane, rather than in rows. All of the cargo is strapped down in the center of the plane. We were given blankets and pillows and were allowed to spread out on the floor of the plane to catch up on some much needed sleep. Needless to say, that was the quickest 7 hour flight I've ever taken!
At Spangdahlem, we again stayed very busy trying to meet as many people as possible. We did another radio interview (we love doing those), had the chance to meet with the students at Bitburg Elementary School. They were a fantastic group of children, and they asked some very good questions! We also did meet and greets at the commissary, tower and hangar. The people at the fire station were even nice enough to invite us for a wonderful spaghetti lunch! It was absolutely delicious!
The show went very well and the crowd was a lot of fun! After the show and the autograph signing, we relaxed at the Brick House (a lounge on base) for a little while. Cara and I invented a new version of shuffleboard and taught it to a few airmen. We like to think that they will be playing the new and improved game long after we leave Germany!
11/30/05 & 12/1/05Days 11 & 12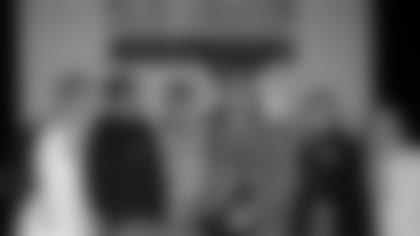 We left for Iceland early this morning and were very excited to see Trish and JD when we arrived at Keflavik Air Base. We were lucky enough to have them as our escorts in Iceland last year for Operation Season's Greetings 2004!
We visited the Blue Lagoon on our first night in Iceland. The Blue Lagoon is an absolutely gorgeous natural hot spring. The water, illuminated by the lights and the steam coming off of the water, creates a very surreal setting, especially against the pitch black sky! Being there was an amazing experience that we will never forget!
The next day, we visited the airmen and women at work , as well as students at the high school on base. At our first stop, they let us try out the combat training game, which was like a huge video game projected onto the wall. Cara and Kristen had handguns and Melinda and I shot the rifles, which were ridiculously heavy. I can't imagine having to carry those things around! Melinda was actually very good at hitting the target. I think she might be considering a career change!
After visiting with troops, it was time to head to the hangar to get ready for our last show. The crowd in Iceland was great, especially the children in front of the stage, who sang and danced along throughout the entire show. They really helped to make our last show special!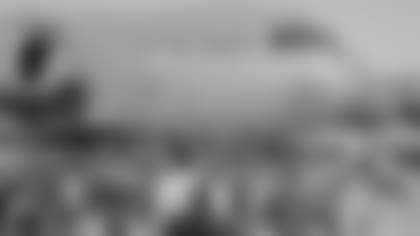 We woke up early today and boarded the plane to head back to the United States. We flew into Minneapolis St.Paul Air Reserve Base in Minnesota. Everyone there gave us a great welcome home and we were able to do a quick meet and greet before we needed to board our flight back to New England.
It is always hard to say goodbye to the people that you have gotten so close to during the course of the tour. If we had to pick a least favorite part of touring, that would certainly be it. We all exchanged e-mail addresses and phone numbers and headed to our respective airplanes, tour busses, etc, promising to keep in touch.
The flight to the air base in Quonset, Rhode Island lasted about 3 hours and this time we were flown in a C-130. The airmen who flew us home were nice enough to put some comfy seats in, as well as a restroom. It was a great way to spend the last leg of our journey! When we arrived, we were picked up and driven back to our cars at the stadium. These two weeks have absolutely flown by. We all had an incredible time and feel very fortunate to have met so many amazing people. We are grateful to have been given the opportunity to personally thank and give something back to the men and women serving our country overseas!