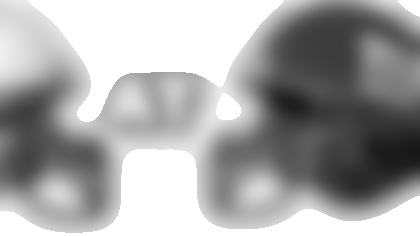 NEW ENGLAND PATRIOTS atNEW YORK GIANTS* *Thursday, August 28, 2008 - 7:00 p.m. EDT
Giants Stadium (68,756) Game Release PDF Download >>
The Patriots will close out the 2008 preseason against the New York Giants on Thursday in East Rutherford, N.J. The teams will meet for the first time since Super Bowl XLII last February, and each club will look to capitalize on its final chance to prepare for the regular season. Two days following the game, the NFL roster limit will be reduced from 75 to the regular-season limit of 53 players.
TELEVISION:This week's game will be broadcast by the Patriots Preseason Television Network and can be seen in every New England state as well as Eastern Canada, Alaska and Hawaii. The network's flagship station is WCVB-TV Channel 5 in Boston. Veteran CBS broadcaster Don Criquiprovides play-by-play and is joined by three-time NFL Pro Bowler and CBS analyst Randy Cross. WCVB principal sports anchor Mike Lynch offers on-field reports from the sideline.
         Boston, Mass. WCVB-TV Ch. 5  

         Springfield, Mass. WWLP-TV Ch. 22

Rhode Island
Providence, R.I. WNAC-TV Ch. 64
New HampshireManchester, N.H. WMUR-TV Ch. 9
Maine
Portland, Maine WMTW-TV Ch. 8
Bangor, Maine WVII-TV Ch. 7
         </td>
         <td valign="top">**Connecticut**  

Vermont
Burlington, Vt. WVNY-TV
Channel 22
Hawaii
Honolulu, Hawaii KGMB-TV
Channel 9
Alaska
Anchorage, Alaska KIMO-TV
Channel 13
Canada (Quebec/Maritimes)Rogers Sports Net East
RADIO:WBCN 104.1 FM is the flagship station for the Patriots Rock Radio Network. A complete listing of the network's 36 stations can be found here. Play-by-play broadcaster Gil Santos is in his 32nd season as the voice of the Patriots and will call the action along with Patriots Hall of Famer Gino Cappelletti. Santos and Cappelletti are celebrating their 25th season as a tandem.
SERIES HISTORY
The Patriots and Giants will meet for the 18th time in the preseason and for the fourth straight year in the preseason finale. The clash between the Patriots and Giants will mark the fourth time the defending conference champions have faced each other in less than a year. Last season, the two squared off in their preseason and regular season finale and capped off the NFL season in Super Bowl XLII. All three 2007 contests were decided by seven points or less. Overall, the Giants hold a 10-7 advantage in the preseason series. The Patriots claim a 5-3 edge in the regular season play and have won four straight regular-season games against the Giants since 1996. The clubs have been frequent preseason opponents recently, squaring off in the preseason openers for three straight years from 2001-03 and resuming the series in 2005. The series dates back to 1970, the year of the AFLNFL merger.
MEMORABLE PATRIOTS-GIANTS MATCHUPS
Aug. 15, 1971- The Patriots defeated the Giants 20-14 in the opening preseason game at the old Foxboro Stadium.
Dec. 21, 1996- The Patriots rallied from a 22-3 fourth-quarter deficit to clinch a first-round playoff bye with a 23-22 win at Giants Stadium.
Aug. 10, 2001- New England began its first Super Bowl championship season with a 14-0 preseason shutout of the defending NFC champion Giants. Dec. 29, 2007- The Patriots defeat the Giants by a thrilling 38-35 score to cap off the first 16-0 regular season in NFL history.
February 3, 2008- The Patriots faced the Giants in Super Bowl XLII in Glendale, Ariz.
MUST-SEE TV
The last two times the Patriots and Giants faced off made national and local TV history.
Super Bowl XLII (02/03/08): Last year's Super Bowl was the second most-watched show of any kind in the history of recording television audiences. Its 97.5 million total viewers trailed only the 1983 series finale of MAS*H (105 million viewers).
2007 Regular Season Finale (12/29/07):The Patriots- Giants game on Dec. 29 was seen by 34.5 million people nationwide, making it the most-watched regular season game since 35.7 million people watched the Dallas-Kansas City game on Thanksgiving Day, 1995. Additionally, it earned a 50.1 rating (75 share) in the Boston Market, making it the highest-rated regular season Patriots game in the history of the Boston market.
Patriots head coach Bill Belichickspent 12 seasons on the Giants' coaching staff, and was the team's defensive coordinator for their victories in Super Bowls XXI and XXV. Belichick joined the Giants as the special teams coach on Ray Perkins'staff in 1979, and during his tenure coached special teams (1979-82), linebackers (1980-84) and the secondary (1989-90), while also holding defensive coordinator responsibilities (1985-90).
Patriots defensive line coach Pepper Johnson was originally drafted by the Giants in the second round of the 1986 NFL Draft. He won two Super Bowls and twice earned Pro Bowl honors during his career with New York, which spanned from 1986-92.
Patriots tight ends coach Pete Mangurianwas the Giants' offensive line coach from 1993-96.
Patriots safety Rodney Harrisonwrote an introduction for Giants wide receiver David Tyree'sbook "More Than Just The Catch" that was released this past September.
Patriots special assistant/secondary coach Dom Capers was the first head coach of the Houston Texans and made Giants' quarterback David Carr the first selection in Texans' history by taking him with the first overall pick in the 2002 NFL Draft. Capers coached Carr with the Texans through 2005. Giants quarterbacks coach Chris Palmer served as the Texas offensive coordinator from 2001-05.
Patriots special assistant/secondary coach Dom Capers served as Giants head coach Tom Coughlin's defensive coordinator for the Jacksonville Jaguars from 1999-2000.
Patriots linebackers coach Matt Patriciawas born in Sherrill, N.Y.
Giants Head Coach Tom Coughlin was the head coach at Boston College from 1991-93 and also served as the quarterbacks coach at the Heights (1981-83). Coughlin was the wide receivers coach on the Giants' coaching staff while Bill Belichick was also on New York's staff (1988-90).
Giants offensive coordinator Kevin Gilbrideis a native of New Haven, Conn., and holds a degree in physical education from Southern Connecticut State, where he also played quarterback and tight end and later served as head coach (1980-84). His second coaching appointment was as the linebackers coach at Tufts University from 1976-77.
Giants defensive coordinator Steve Spagnuolo was born in Whitinsville, Mass. He holds a bachelor's degree from Springfield College, where he was a two-year starter at wide receiver, and earned his master's from the University of Massachusetts. Spagnuolo began his coaching career as a graduate assistant at UMass from 1982-83. He later served as defensive coordinator/defensive backs at Connecticut (1987- 91) and defensive coordinator/DBs/LBs at Maine (1993-94).
Giants special teams coordinator Tom Quinn was the defensive coordinator at Boston University in 1995.
Giants tight ends coach Michael Pope coached running backs and tight ends for the Patriots from 1994-96. Pope was an assistant coach for the Giants from 1983-1991, including eight years while Bill Belichick was on the staff (1983-90).
Giants assistant offensive line coach Dave DeGuglielmo has been an assistant at three New England colleges: Boston College (1991-92), Boston University (1993-96) and Connecticut (1997-98). He is originally from Cambridge, Mass.
Giants running backs coach Jerald Ingram held the same position at Boston College (1991-93).
MOST FREQUENT PRESEASON OPPONENTS
The Patriots and Giants will meet for the 18th time this week, tying the Giants with Philadelphia as the Patriots' second most common preseason opponent. The only team the Patriots have played more often in the preseason is the Washington Redskins (19 times).
ROSTER REDUCTION DATESThe NFL's first mandatory preseason roster reduction date is Tuesday, Aug. 26. On that date, rosters must be reduced from 80 to to 75 players. On Saturday, Aug. 30, rosters must be reduced to the regular-season limit of 53 players. On Aug. 31, clubs may establish an eight-man practice squad.