SAN DIEGO – The Patriots held their final padded practice of Chargers Week Friday.
Every player except linebacker Chris White (ankle) was on the field for Friday's final practice of the week at USD.
To a man, the Patriots seemed pleased with the results of their work at their temporary facilities on the West Coast.
"I think everyone's done a good job of staying focused, as well as being able to relax," running back and California native Shane Vereen observed. "It's been good. It's always good to come back home for a little bit."
"It's sunny now, everyone's happy getting good work in," added wide receiver Danny Amendola. "So, it's been fun."
"So, we'll wrap it up here today and do some kind of walkthrough tomorrow and be ready to go on Sunday. It's been a good week out here," head coach Bill Belichick told reporters.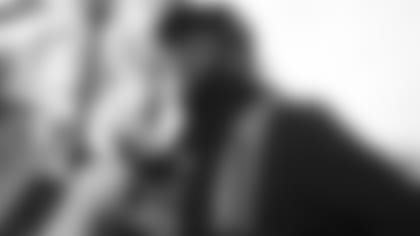 With the news this week that second-year man Aaron Dobson's season has ended due to a hamstring injury, fellow wideout Brandon LaFell said he's going to miss his teammate.
"That's my dog, man. I hate to see him go down. When he finally gets a chance in a game, they throw him the ball, pulls his hamstring, it's kind of bad.
"I'm also going to stay in contact with Aaron," LaFell promised. "He's one of the guys that helped me a lot when I got here. Pretty much helped me figure my way out through this offense."
Running back LeGarrette Blount turned 28 on Friday, and as he walked toward the practice field at the University of San Diego, several dozen fans who'd gathered near the complex spotted him and began singing "Happy Birthday." Blount smiled and acknowledged the savvy crowd with a wave.