Foxborough, Mass. - There will be no shortage of talk this week inside Gillette Stadium about New York Jets running back Curtis Martin.
The NFL is finding out Martin can still run. The former Patriot, at 31-years-old, is having a resurgent season in helping lead the Jets to their first 5-0 record in franchise history. He leads the AFC with 613 rushing yards, is second with 132 attempts and is tied for second with seven total touchdowns.
At this time last season, Martin was in the doldrums of the worst start in his career. Through six games for the 2-4 Jets, he hadn't rushed for 100 yards. He was averaging 3.7 yards per carry, hadn't scored a touchdown, and left many wondering - including some in the Jets organization - how much he had left in the proverbial tank. By the end of the season Martin rebounded, rushing for more than 1,300 yards for the fourth time in his career and re-establishing his standing in the league.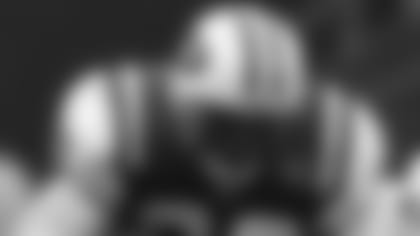 ]()Like the end of every season, though, it left Martin wondering if he could make it through another offseason of training. But a funny thing happened along the way. For all those who doubted Martin or questioned if his longevity had come to an end, Martin respectfully said that he could rush for 1,500 yards this season.
"I have wondered about it ever since my rookie year," Martin said Wednesday via a conference call. "I think that is just the way I am. That is the type of pressure I put on myself. It is almost, when the offseason starts, my first thought is, 'How am I going to get better for next year?' I don't know what it is, but I almost feel like it is starting my career over every year. I really approach it that way as much as I can. I try to build that mentality into my head all offseason."
Many saw the writing on the wall. It was wrong to call out Martin, and opposing defenses would ultimately pay the price. Many inside the Patriots aren't surprised about what they're seeing this season.
"It revolves around him," Ty Law said. "You can talk a lot about Chad Pennington and the big-play ability of [Santana] Moss and Wayne Chrebet, but Curtis Martin is the one that makes that engine roll. We understand that. We played with him - he came in with me - and I know first hand what type of competitor he is. I'm not surprised at all. The guy is leading the league in rushing right now when a lot of people were counting him out. I think that was the wrong thing to do."
What it did was lead the four-time Pro Bowl back to Santa Monica, California. Martin took several trips there during the offseason, for the sole purpose of running a set of 250 steep steps that stretch up the side of a mountain from a beach.
"They are the hardest stairs," Martin said. "Most of the stairs that I run, I could probably do about 20 sets, up and down being one. But these stairs, at most, I might get six. They are on the side of a mountain and they are so steep that you almost feel like you could fall down them if you aren't balanced right. Most people just walk them, but I like to run them. After the sixth one, my entire body is shaking."
You don't have to look far to find respect for his dedication or work ethic. Patriots head coach Bill Belichick knows him well. He coached Martin with the Patriots in 1996 and with the Jets from 1998-99.
"Curtis is a special player and a special athlete," Belichick said. "He trains hard. Pound for pound he is probably as strong as any player in the league. He has great quickness. He does so many things well."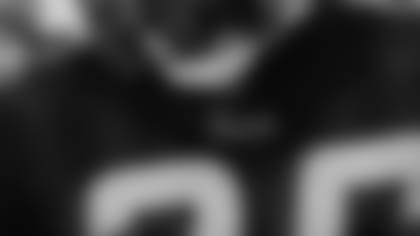 ]()The list of Martin's accomplishments is long. He ranks sixth on the NFL's all-time rushing list with 12,282 yards, needing just 31 more to surpass Hall of Famer Jim Brown. He is only the second player in NFL history to rush for 1,000 yards in each of his first nine seasons, and with another 1,000-yard season will tie Barry Sanders for the most in league history. Don't forget he leads the league in rushing over the past five seasons with 6,583 yards.
Martin is currently on pace for 1,962 yards and 19 touchdowns this season, which would put him on pace to finish the season third on the all-time rushing list behind Emmitt Smith, Walter Payton and Sanders.
"I can't compare him to some of the great backs that are on [the all-time rushing] list, because I haven't played against a lot of them. But in terms of the nine or 10 years I've around, he's at the top of the list," Tedy Bruschi said. "He's running with emotion too. He's finishing runs, you seem him putting his shoulder down, and you see the mentality he has after he gets up after a big run.
"To me, that's Curtis, and that's what I expect from him every time we play him."
Martin, who says he could "really care less" about what others say and doesn't get any satisfaction by proving his doubters wrong, is really doing just that this season. He's really been doing it his entire career. After three productive 1,000-yard seasons in New England from 1995-97, the Patriots chose not to match an offer sheet by the Jets to retain the restricted free agent.
Since then, the Jets are 7-5 against the Patriots, and have never lost in the series when Martin rushes for 100 or more yards. Martin has been proving - season after season - exactly what type of player he is, even if his name is inconspicuously climbing the all-time rankings.
The proof, they say, is in the pudding.
"It all starts with No. 28," Willie McGinest said. " It all starts with him. If you can't stop him, you don't have a chance. He's a rare type of running back, he can do it all."