It's not unusual for players to conduct media interviews over the phone.
In today's digital age, Skype even allows you to see the person you're talking to via the Internet.
Been there, done that, right?
Well, except in this case, the person on the other end of the line wasn't on this planet.
In the Patriots locker room this afternoon, team owner Robert Kraft called up NASA astronaut Sunita "Suni" Williams, who's currently orbiting Earth on the international space station. Williams, a Needham, Mass. native, happens to be a huge Patriots fan as well and was thrilled to make the long-distance connection with her hometown team.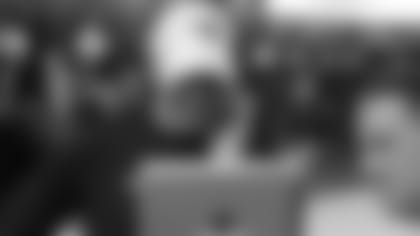 After chatting with Williams for a few minutes using a cell phone for audio and an iPad tablet for video, Kraft passed the phone to punter Zoltan Mesko. With the northeast experiencing snow, high winds, and rain due to the latest weather system to hit the area, Mesko asked Williams what the storm looked like from some 240 miles above the planet.
When he was done, tight end Rob Gronkowski jumped on the line to say hello. When Williams told him that her space equipment was somewhere in the neighborhood of 300 pounds, he was taken aback.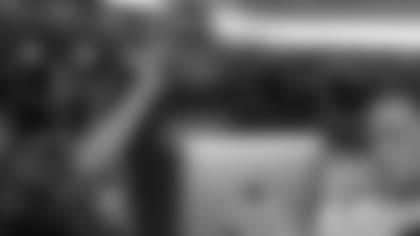 "Your suit's way heavier than ours," he said with a laugh. "Our armor is only five to six pounds."
But Williams wanted to get down to business. She asked Gronk if her team is ready for the Buffalo Bills, who come to Gillette on Sunday.
"Yes, definitely," he answered her. "We prepared pretty well this week. We've got another practice tomorrow. We're definitely ready after this bye week, to get back and start playing some games, for sure."
Williams sounds like she's ready for some football – and to get home. She's been on the space station since July.