NEW ENGLAND PATRIOTS (1-0) vs. SAN DIEGO CHARGERS (1-0)
Sunday, September 18, 2011 - 4:15 p.m. ET
* Gillette Stadium (68,756)*

The New England Patriots will open the 2011 home schedule against the San Diego Chargers for the second time in the last four years. In 2007, the Patriots opened the home schedule with a 38-14 win against the Chargers on Sept. 16, 2007. The Patriots have won 14 of their past 16 home openers, including a perfect 9-0 record at Gillette Stadium since its opening in 2002. The nine consecutive wins by the Patriots in home openers is the longest streak in the NFL. The game marks the Patriots' 300th game, including postseason, under Robert Kraft. The Patriots are 198- 101 since Kraft purchased the team in 1994.
Last season, the Patriots traveled to San Diego on Oct. 24 and forced four first half turnovers in an eventual 23-20 victory.
TELEVISION: This week's game will be broadcast to a national audience by CBS and can be seen in Boston on WBZ-TV Channel 4. Jim Nantz will handle play-byplay duties with Phil Simms providing color. The game will be produced by Lance Barrow and directed by Mike Arnold.
NATIONAL RADIO: This week's game will be broadcast to a national audience by the Sports Radio USA Network. Larry Kahn and Ross Tucker will call the game. Troy West will serve as the sideline reporter.
RADIO: 98.5 FM, The Sports Hub, is the flagship station for the Patriots Radio Network. A complete listing of the network's 37 stations can be found in this press release. Play-by-play broadcaster Gil Santos is in his 35th season as the voice of the Patriots and will call the action along with Patriots Hall of Famer Gino Cappelletti. Scott Zolak will provide sideline analysis.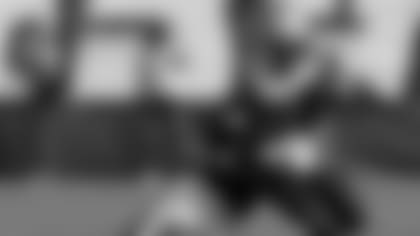 SERIES HISTORY**
The Patriots and Chargers will play for the 39th time overall, including three postseason meetings. The teams met in the 1963 AFL Championship game, the 2006 AFC Divisional Playoff game and the 2007 AFC Championship game. The Patriots lead the series with a 2-1 postseason mark, with the one loss coming in the 1963 AFL Championship game.
The Patriots lead the regular-season series with an 19-14-2 record and are 21-15-2 overall against the Chargers. This week's game will be the first time the teams have met at Gillette Stadium since the 2007 AFC Championship game. The last two regular season games have been played in San Diego with the Chargers earning a 30-10 win on Oct. 12, 2008 and the Patriots claiming a 23-20 win last season in San Diego on Oct. 24 at Qualcomm Stadium.
The series dates back to 1960, the inaugural season for each team. Bill Belichick is 4-5 in his career against the Chargers in the regular season with a 3-3 record while the Patriots head coach.
SERIES BREAKDOWN
(Includes Postseason)
Home Record, 11-8-1
- Boston, 2-7-1
- Foxborough, 9-1-0
Away Record, 10-7-1
- Los Angeles, 1-0-0
- San Diego, 8-7-1
Longest winning streak, 10 games (12/02/73-10/14/01)
Longest losing streak, 4 games (11/10/68- 11/15/70)
Bill Belichick vs. San Diego, 4-5 (1-2 with Cleveland)
Norv Turner vs. New England, 2-5 (1-3 with San Diego)
Chargers Executive Vice President and General Manager A.J. Smith graduated from Bishop Hendricken High School in Warwick, R.I., was an assistant coach at Cranston West High School from 1971-76, was head coach of the Rhode Island Kings (EFL) in 1976, an assistant coach at the University of Rhode Island in 1978 and a part-time scout for the Patriots from 1978-80.
Chargers Executive Officer A.G. Spanos attended Tufts University in Medford, Mass.
San Diego DE Jacques Cesaire was born in Worcester, Mass., attended Gardner High School (Mass.) and played college football at Southern Connecticut State University.
Chargers ILB Stephen Cooper is familiar with the New England area; he attended Wareham (Mass.) High School and played college football for the University of Maine Black Bears.
Chargers DT Antonio Garay attended Boston College in Chestnut Hill, Mass.
Chargers rookie RB Jordan Todman attended Dartmouth High School in Dartmouth, Mass., earning all-state honors twice. San Diego Ties
Patriots WR Matthew Slater, C Ryan Wendell, S Patrick Chung, and rookie RB Shane Vereen are Southern California natives. Former NFL Teammates
Patriots WR Wes Welker played for the Miami Dolphins with Chargers TE Randy McMichael between 2004 and 2006. Former Chargers
Patriots WR Wes Welker was originally signed as a rookie free agent by the Chargers in the spring of 2004. Former Patriots
Chargers Special Teams Coach Steve Crosby was special teams and tight ends coach for the New England Patriots in 1990. Former College Teammates
Patriots C Dan Koppen and Chargers DT Antonio Garay were teammates at Boston College from 1999-2002.
Patriots T Matt Light and Chargers OLB Shaun Phillips played together for Purdue from 1999-2000.
Patriots LB Rob Ninkovich and Chargers C Nick Hardwick were teammates at Purdue in 2004.
Patriots TE Rob Gronkowski and Chargers CB Antoine Cason were teammates at Arizona in 2007.
Patriots OL Ryan Wendell and Chargers RB Ryan Mathews were teammates at Fresno State in 2007.
Patriots P Zoltan Mesko and Chargers rookie LB Jonas Mouton were teammates at the University of Michigan from 2007-09. Patriots rookie QB Ryan Mallett and Mouton were teammates at Michigan in 2007 before Mallett transferred to the University of Arkansas.
Patriots rookie RB Stevan Ridley and Chargers FB Jacob Hester were teammates at Louisiana State University in 2007. QUICK HITS
The Patriots won 10 straight games against the Chargers from Dec. 2, 1973 through Oct. 14, 2001.
The Patriots first championship game was played at San Diego against the Chargers on Jan. 1, 1964 in the AFL Championship game. San Diego beat the Patriots in that game, 51-10.
Tom Brady's first 300-yard game was on Oct. 14, 2001 when he completed 33-of-54 passes for 364 yards in a 29-26 overtime win. Brady threw his first two NFL touchdowns in that game with a a 21-yarder to WR Terry Glenn in the second quarter and a 3-yader to TE Jermaine Wiggins in the fourth quarter. PATRIOTS AGAINST THE AFC WEST
The Patriots are 65-73-6 all-time against AFC West opponents. The Patriots are 12-10 against the AFC West under head coach Bill Belichick in the regular season. Last season, the Patriots faced just one AFC West team, beating the Chargers in San Diego, 23-20. The Patriots will play at Oakland on Oct. 2, vs. Kansas City on Nov. 21 and at Denver on Dec. 18.
PASSING PERFORMANCES
Tom Brady has played against San Diego five times in the regular-season and twice in the postseason. While he is 2-0 in the postseason following an AFC divisional win in 2006 and a 2007 win in the AFC Championship Game, Brady has a 3-2 record against the Chargers in regular-season meetings. Philip Rivers has started against the Patriots three times, including twice in the playoffs.
PATRIOTS DEDICATE 2011 SEASON TO MYRA KRAFT
The New England Patriots announced that they will dedicate the 2011 season to the loving memory of Myra Kraft, who passed away on July 20 after a courageous battle with cancer. Every Patriots player and coach will honor Myra's memory by wearing a patch with her initials on it in recognition of her lifelong contributions to the local and global community and her influence on the charitable mission of the entire Patriots organization. The patch will be worn on the left chest of every player throughout the season. On Sunday, 70,000 ?MHK? lapel pins will be distributed to fans as they enter the stadium and all attending will be asked to observe a moment of silence in memory of Patriots matriarch Myra Kraft.
DREW BLEDSOE AND JON MORRIS VOTED INTO PATRIOTS HALL OF FAME
Drew Bledsoe and Jon Morris will be inducted into the Patriots Hall of Fame in a public ceremony outside The Hall at Patriot Place presented by Raytheon at 5 p.m. on Saturday, Sept. 17. The event is free to the public and Patriots fans are encouraged to attend. Since the new process for induction was instituted in 2007, Bledsoe earned the highest percentage of votes for any candidate and becomes the first player to be selected by the fans into the Patriots Hall of Fame in his first year of eligibility. Morris was selected by a 10-person senior selection committee. The selection was made on Friday, March 25 and affirmed with a phone call from Patriots Chairman and CEO Robert Kraft, who notified Morris of his induction later that afternoon.