PATRIOTS (1-0) vs. EAGLES (1-0)
Monday, August 20, 2012 at 8:00 p.m. EDT
Gillette Stadium (68,756)
The New England Patriots will attempt to improve to a 2-0 record when they face the Philadelphia Eagles in a nationally-televised Monday Night Football game from Gillette Stadium.
The Patriots opened the preseason with a 7-6 win against the New Orleans Saints on Thurs., Aug. 9. The preseason opener followed two days of joint practice sessions between the two teams.
Following the Monday Night matchup with the Eagles, the Patriots will head to the Tampa Bay Buccaneers' headquarters for joint practices on Wednesday, Aug. 22 and Thursday, Aug. 23 before the teams battle in a preseason game on Friday, Aug. 24.
Philadelphia opened the 2012 preseason with a 24-23 victory over the visiting Pittsburgh Steelers.
TELEVISION: This week's game will be nationally televised by ESPN and can be seen in Boston on WCVB-TV Channel 5. Mike Tirico and Jon Gruden will call the game. Lisa Salters will be the sideline reporter. Jay Rothman will produce the game and Chip Dean will be the director.
RADIO: 98.5 FM, The Sports Hub, is the flagship station for the Patriots Radio Network. A complete listing of the network's 40 stations can be found here. Play-by-play broadcaster Gil Santos is in his 36th season as the voice of the Patriots and will call the action. Former Patriots quarterback Scott Zolak will handle the color commentary, taking over duties for Gino Cappelletti. Cappelletti, a member of the original Boston Patriots in 1960 and the all-time leading scorer in the American Football League's history, retired from the broadcast team after 31 years as the team's iconic color analyst.
TROY BROWN INDUCTED INTO PATRIOTS HALL OF FAME
Troy Brown was voted by the fans as the 18th player and 19th member to enter the Patriots Hall of Fame. The induction ceremony will be held outside The Hall at Patriot Place presented by Raytheon on Saturday, Sept. 15, 2012 at 5:00 p.m., the day before the Patriots 2012 regular season home opener.
Brown spent his entire 15-season NFL career with the Patriots (1993-2007) after being drafted by the team in the eighth round (198th overall) of the 1993 NFL Draft. The 5-foot-10-inch, 196-pound receiver, punt returner and defensive back retired as the Patriots' all-time leading receiver with 557 career receptions and as the team's all-time leading punt returner with 252 career returns. He finished ranked second in team history with 6,366 career receiving yards and was tied for the franchise record with three punt returns for touchdowns.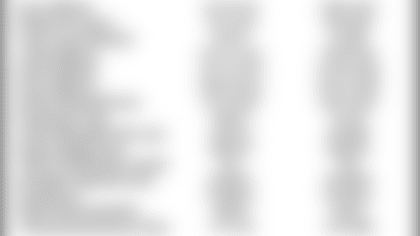 The Patriots and Eagles will meet for the 20th time in the preseason and for the first preseason meeting since the Patriots opened 2009 with a 27-25 win at Philadelphia on Aug. 13.
The Patriots and Eagles last met in the regular season last year when New England overcame a 10-0 deficit for a 38-20 win at Lincoln Financial Field on Nov. 27.
While the teams have played just 11 times in the regular season, the teams have played 19 times in the preseason with the Patriots holding a 10-9 advantage in those games.
Philadelphia leads the all-time regular-season series with a 6-5 margin. New England beat Philadelphia 24-21 in Super Bowl XXXIX following the 2004 season.
Philadelphia last played at Gillette Stadium on Aug. 22, 2008 in a preseason game, beating the Patriots 27-17. Philadelphia last played a regular season game at Gillette Stadium on Nov. 25, 2007, a 31-28 New England win.
Regular Season - Philadelphia 6, New England 5
Playoffs - New England 1, Philadelphia 0
Preseason – New England 10, Philadelphia 9
MOST FREQUENT PRESEASON OPPONENTS
The Patriots and Eagles will meet for the 20th time this week in the preseason.
PRESEASON HISTORY
The Patriots are 42-33 (.560) in the preseason since Robert Kraft purchased the team in 1994. Prior to 1994, the Patriots were 60-96-1 (.385) in the preseason. New England enters this week's game with an all-time preseason mark of 102-129-1 (.442).
BILL BELICHICK IN THE PRESEASON
Bill Belichick has compiled an overall record of 39-36 (.520) in the preseason, including a 28-22 (.560) mark as Patriots head coach. Belichick's teams have been .500 or above in 15 of his 17 previous preseasons as a head coach in the NFL.
Eagles FB Emil Igwenagu grew up in Boylston, MA and attended Holy Name Catholic High School. Igwenagu helped lead Holy Name Catholic to two Division 2 Super Bowl championships and was named MVP in both games. Igwenagu then enrolled at the University of Massachusetts where he played a number of different positions for the Minutemen from 2007-11.
Eagles CB Curtis Marsh committed to play football for the US Naval Academy out of high school and spent the 2006 season at the Naval Academy Prep school in Newport, RI. Marsh ended up signing with Utah St. in December of 2006.
Eagles T Thomas Welch was a seventh-round draft pick by the Patriots in 2010. He was waived prior to the start of the season,but was signed back in 2011 and spent some time on the practice squad and the 53-man roster, appearing in three games with one start.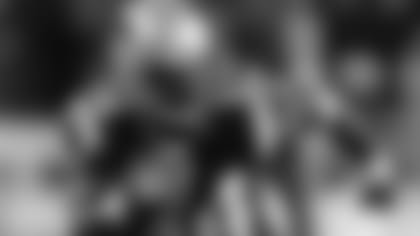 Patriots DL Jonathan Fanene played with Eagles G Evan Mathis and S Tom Nelson in Cincinnati from 2009-10. * Patriots LB Bobby Carpenter was a teammate with Eagles P Matt McBriar in Dallas from 2006-09. Patriots WR Jesse Holley also played with McBriar in Dallas from 2010-11. * Patriots LB Tracy White and Eagles DT Cullen Jenkins teamed up on the Green Bay Packers defense from 2006-2008. Patriots DB Derrick Martin played with Jenkins in Green Bay from 2009-2010. * Eagles DE Jason Babin played with a number of Patriots throughout the years: WR Jabar Gaffney (Texans 2004-05), LB Tim Bulman (Texans 2006), LB Niko Koutouvides (Seahawks 2007), WR Deion Branch (Seahawks 2007-08), G Brian Waters (Chiefs 2008), White (Eagles 2009). * During his time in Seattle Branch also teamed up with Eagles FB Owen Schmitt (2008-09), DE Darryl Tapp (2006-09), C Steve Vallos (2008-09) and G Mike Gibson (2009-10). LB Niko Koutouvides played with Tapp in Seattle from 2006-07. * Patriots G Donald Thomas protected the quarterback alongside Eagles G Evan Mathis during the 2008 season with the Miami Dolphins. Patriots LB Rob Ninkovich and CB Will Allen were also members of the 2008 Dolphins. * Patriots DL Gerrard Warren and LB Trevor Scott both spent time with Eagles CB Nnamdi Asomugha in Oakland. Both players played two years with Asomugha: Warren (2007-08) and Scott (2008-10). * Patriots WR Brandon Lloyd played with Eagles S Joselio Hanson for one season in San Francisco (2004). * Lloyd also played part of the 2011 season in St. Louis with Eagles T Thomas Welch. * Patriots TE Daniel Fells spent three seasons with Eagles S OJ Atogue (2008-10) and one year with WR Mardy Gilyard (2010) in St. Louis. * Gaffney and WR Donte Stallworth spent the 2011 season with Atogue in Washington.
WR Donte Stallworth played in Philadelphia for one season (2006). Stallworth finished the season with 38 receptions for 725 yards and five touchdowns, as the Eagles claimed first place in the NFC East.
LB Tracy White spent the 2009 season in Philadelphia and recorded his first career interception in a game vs. San Francisco (12/20/09).
BILL BELICHICK
Bill Belichick (192) needs one more win to tie Chuck Knox (193) for 8th place all-time and 10 more wins to move past Dan Reeves (201) into seventh place all-time.
Belichick (17) needs one more postseason victory to move out of a second place tie with Joe Gibbs into sole possession of third place all-time in postseason wins. Tom Landry (20) is in first place followed by Don Shula (18).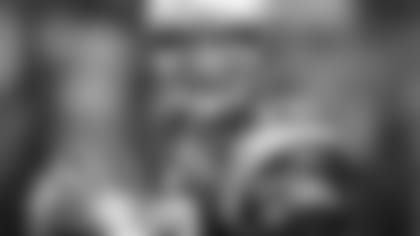 Tom Brady (39,979) needs 21 yards passing to become the 14th player in NFL history with 40,000 career passing yards.
Brady (124) needs one more career win to move into sole possession of fifth place for most career wins as a starting quarterback. He enters 2012 tied with Fran Tarkenton for fifth place. Peyton Manning is in fourth place with 141 career wins.
Brady enters the 2012 season in a fifth place tie with John Elway for most career touchdowns passes with 300. Fran Tarkenton is in fourth place with 342 career touchdown passes.
Brady enters the 2012 season in 8th place all-time with 45 career 300-yard passing games. Warren Moon is in seventh place with 49 300-yard games.
If Brady reaches 30 or more touchdowns passes in 2012 he will become just the fifth player in NFL history with at least 30 or more touchdown passes in four seasons.
Brady needs one more postseason victory to set the NFL record for most career postseason wins by a starting quarterback. He enters 2012 tied with Joe Montana with 16 career postseason wins.
Brady needs one more AFC Offensive Player of the Week honor to tie Peyton Manning (21) for the most player of the week honors in NFL history.
If Brady reaches 4,000 passing yards in 2011, he will be just the fifth player in NFL history to reach 4,000 yards in five or more seasons: Peyton Manning (11), Dan Marino (6), Drew Brees (6) and Brett Favre (6).
Brady enters the 2012 season with at least one touchdown pass in 32 straight games. Brady's 32 straight games with at least one touchdown pass are fourth all-time, behind Johnny Unitas (47), Drew Brees (43) and Brett Favre (36).
Brady had at least one touchdown pass in all 16 games in each of the last two seasons. Brady and Brees are the first two quarterbacks to throw for at least one touchdown pass in all 16 games for two straight seasons.
ROB GRONKOWSKI
Rob Gronkowski (10 touchdowns in 2010 and 18 in 2011) can become the first tight end in NFL history with three straight 10-plus touchdown seasons. Gronkowski and Antonio Gates (13 in 2004 and 10 in 2005) are the only tight ends to have back-to- back 10-plus touchdown seasons.
If he has another 10-touchdown season in 2012, he will join Randy Moss (2007, 2008 and 2009) and Corey Dillon (2004, 2005, 2006) as the only Patriots with three straight 10-plus touchdown seasons and three 10-plus seasons overall.
WES WELKER
Wes Welker enters the 2012 season with 554 receptions and needs four receptions to pass Troy Brown (557) and become the Patriots all-time reception leader.
Welker (6,105) needs 262 receiving yards to move past Troy Brown (6,366) into second place on the New England all-time receiving yards list. Stanley Morgan is in first place with 10,352 yards.
If Welker reaches 100 receptions in 2012, he will become the first player in NFL history with five 100-catch seasons.
Welker enters 2012 tied with Cris Carter and Reggie Wayne for fourth place all-time with 14 10-plus reception games. Jerry Rice is in first place with 17 10-reception games, followed by Marvin Harrison (16) and Andre Johnson (15).
NFL'S BEST AT HOME
Since their state-of-the-art facility opened at the beginning of the 2002 season, the Patriots own the NFL's best record at home overall. The Patriots own an overall record of 67-13 (.838) at Gillette Stadium in regular season games and a 76-15 (.835) record including playoffs.