PATRIOTS (0-0) at EAGLES (0-0)
Friday, August 9, 2013 at 7:30 p.m. EDT
* Lincoln Financial Field (69,144)*
The New England Patriots open the preseason against the Philadelphia Eagles this Friday night at 7:30 p.m. The Patriots will travel to Philadelphia for joint practices on Tuesday, August 6 and Wednesday, August 7 before the team's battle in the 2013 preseason opener on August 9 at Lincoln Financial Field. The practice sessions will be held at Philadelphia's team headquarters. The Patriots will return to Gillette Stadium to host joint practices with Tampa Bay on Tuesday, August 13 and Wednesday, August 14. Those sessions will be open to the public. Last season, the Patriots held joint practice sessions with New Orleans prior to the first preseason game of the year at Gillette Stadium and traveled to the Buccaneers' headquarters for two joint practices prior to a preseason game.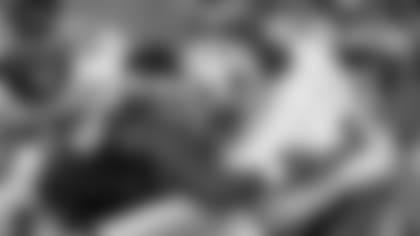 TELEVISION:This week's game will be broadcast by the Patriots Preseason Television Network and can be seen in every New England state as well as Hawaii. The preseason network's flagship station is WBZ-TV CBS in Boston. WBZ-TV'sDan Rocheprovides play-by-play and is joined by former Patriots tight endChristian Fauriain the broadcast booth. Former Patriots linebackerMatt Chathamwill provide sideline analysis along with WBZ-TV'sSteve Burton**. Patriots Football Weekly's beatwriters Paul Perillo and Andy Hart will also provide insight and analysis.
PATRIOTS PRESEASON TELEVISION NETWORK
Massachusetts
Boston, Mass. WBZ-TV Ch. 4
Springfield, Mass. WWLP-TV Ch. 22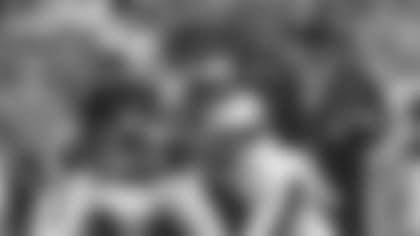 Rhode Island
Providence, R.I. WPRI-TV Ch. 12
New Hampshire
Manchester, N.H. WMUR-TV Ch. 9
Maine
Portland, Maine WMTW-TV Ch. 8
Bangor, Maine WVII-TV Ch. 7
Connecticut
Hartford, Conn. WCTX-TV Ch. 59
Vermont
Burlington, Vt. WCAX-TV Ch.3
Hawaii
Honolulu, Hawaii KFVE-TV Ch.5
RADIO: 98.5 FM, The Sports Hub, is the flagship station for the Patriots Radio Network. A complete listing of the network's 37 stations can be found here. Play-by-play broadcaster Bob Socci will call the action along with former Patriots quarterback Scott Zolak, who will provide color analysis.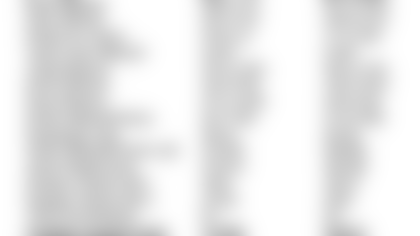 The Patriots and Eagles will meet for the 21st time in the preseason and for the second straight year. Last season, the Patriots hosted Philadelphia in the second week of the preaseason on August 20, a 27-17 Eagles victory.
The Patriots and Eagles last met in the regular season in 2011 when New England overcame a 10-0 deficit for a 38-20 win at Lincoln Financial Field on Nov. 27.
While the teams have played just 11 times in the regular season, they have played 20 times in the preseason with each claiming 10 wins a piece.
Philadelphia leads the all-time regular-season series with a 6-5 margin but the Patriots have won three straight. New England beat Philadelphia, 24-21, in Super Bowl XXXIX following the 2004 season.
MOST FREQUENT PRESEASON OPPONENTS
The Patriots and Eagles will meet for the 21st time in the preseason this week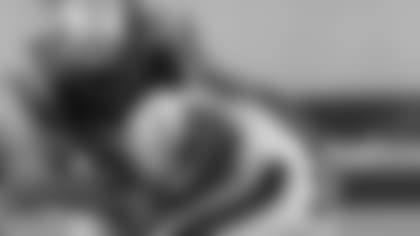 The Patriots are 42-36 (.538) in the preseason since Robert Kraft purchased the team in 1994. Prior to 1994, the Patriots were 60-96-1 (.385) in the preseason. New England enters this week's game with an all-time preseason mark of 102- 132-1 (.436).
BILL BELICHICK IN THE PRESEASON
Bill Belichick has compiled an overall record of 39-34 (.534) in the preseason, including a 28-25 (.528) mark as Patriots head coach. Belichick's teams have been .500 or above in 15 of his 18 previous preseasons as a head coach in the NFL.
Eagles Owner Jeffrey Lurie is a native of Boston, Mass. and earned his B.A. from Clark University in Worcester as well as a Master's degree in psychology from Boston University and a PhD in social policy from Brandeis University in Waltham. Lurie served as an adjunct assistant professor of social policy at BU until 1983.
Eagles President Don Smolenski earned his B.A. from Amherst College in Amherst, Mass. and his Master's in accounting from the University of Hartford. An avid athlete and outdoor enthusiast, Smolenski has also run in the Boston Marathon.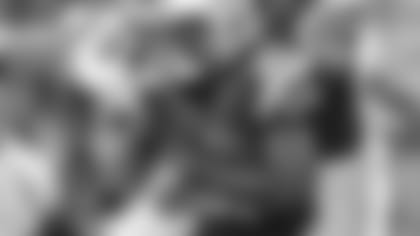 Eagles Head Coach Chip Kelly is a native of Dover, N.H. and earned his B.A. in education from the University of New Hampshire while starring as a quarterback and defensive back on the football team. Kelly served as a position coach and offensive coordinator for nine seasons from 1998-2006 at his alma mater before taking the offensive coordinator job at Oregon in 2007. * Eagles Special Teams Coordinator Dave Fipp served two years as a safeties coach and secondary coach/special teams coordinator at the College of the Holy Cross in Worcester, Mass. from 1998-1999. * Eagles Defensive Line/Assistant Head Coach Jerry Azzinaro received his undergraduate degree and played linebacker at American International College in Springfield, Mass. He has served as an assistant coach at American International, Westfield State, Western New England College, the University of Massachusetts- Amherst, Boston College, and the University of Maine. * Eagles Wide Receivers Coach Bob Bicknell is a native of Holliston, Mass. and was a three-year letterman as a tight end at Boston College. Bicknell began his coaching career at Boston University, coaching safeties, running backs, and linebackers over a five-year span from 1993-1997. * Eagles Defensive Quality Control Coach Mike Dawson is a native of Pepperell, Mass., and recently served as Athletic Director at North Middlesex High School, his alma mater. Dawson also played linebacker and defensive end at University of Massachusetts-Amherst and served as an assistant coach at University of Massachusetts-Lowell, University of Maine, University of New Hampshire, and Boston College. * Eagles Defensive Backs Coach John Lovett served as an assistant coach at Brown University in Providence, R.I. and Defensive Coordinator/Defensive Backs Coach at the University of Maine. * Eagles Outside Linebackers Coach Bill McGovern spent the last 13 years at Boston College as Linebackers Coach from 2000-2008 and Defensive Coordinator from 2009-2012 before joining the Eagles in 2013. McGovern also played defensive back at the College of the Holy Cross and served as an assistant coach at his alma mater and the University of Massachusetts-Amherst before arriving at Boston College. * Eagles Offensive Line Coach Jeff Stoutland was a three-year starter at inside linebacker for Southern Connecticut State in New Haven, Conn., and served as offensive coordinator at his alma mater for five seasons from 1988- 1992. * Eagles FB/TE Emil Igwenagu attended Holy Name High School in Worcester, MA, and went on to play football at University of Massachusetts-Amherst, where he thrived at four different positions and served as a two-year cocaptain his junior and senior year. * Eagles WR Ifeanyi Momah played football for four seasons at Boston College from 2007-2011 and was named team co-captain prior to his senior season in 2011. * Eagles C Matt Tennant also played football at Boston College for four seasons (2006-2009), where he was named Second-Team All-ACC during his senior year.
Former Patriots
Eagles S Patrick Chung was drafted by the Patriots in the second round of the 2009 NFL Draft and played four seasons in New England before signing with the Eagles on March 12, 2013. Chung played in 50 games for the Patriots, contributing 152 tackles and seven interceptions including a 51-yard return for a touchdown in an October 4, 2010 win over the Miami Dolphins on Monday Night Football.
Eagles T Matt Kopa spent over a year on the Patriots practice squad as a reserve offensive lineman from September 2011 to December 2012 before being signed to the Eagles active roster on December 3, 2012.
Eagles WR Greg Salas spent part of the 2012 season on the Patriots active roster and practice squad, seeing action in one game.
Eagles C Matt Tennant spent the first six weeks of the 2012 season as a reserve lineman for the Patriots before being signed by the Eagles on October 23.
Eagles Senior Scout Jake Hallum spent five seasons as an area scout with the Patriots from 2000-2004 and was with the club for all three of its Super Bowl Championships (2001, 2003, 2004).
Eagles West Coast Area Scout Trey Brown spent two seasons as a west coast area scout for the Patriots from 2011-2012 and one season as a scouting assistant for New England in 2010.
Former Eagles
Patriots WR Danny Amendola was signed by the Eagles in January 2009 and spent time on the team's practice squad before being signed by the St. Louis Rams in September 2009 to the 53-man roster.
Patriots CB Kyle Arrington was signed by the Eagles as an undrafted free agent following the 2008 NFL Draft. He spent five months on the team's practice squad before he was released in September 2008.
Former NFL Teammates
Patriots RB LeGarrette Blount and Eagles WR Arrelious Benn spent three seasons together as teammates on the Tampa Bay Buccaneers from 2010 to 2012.
Patriots TE Michael Hoomanawanui was teammates with Eagles WR Greg Salas for one season (2011) and CB Bradley Fletcher and P Donnie Jones for two seasons (2010-2011) with the St. Louis Rams.
Patriots WR Danny Amendola and Eagles RB Felix Jones were teammates for one season (2008) while Amendola was on the practice squad with the Dallas Cowboys.
Patriots TE Daniel Fells and Eagles QB Michael Vickwere teammates for one season (2006) with the Atlanta Falcons.