NEW ENGLAND PATRIOTS (0-0) vs. NEW ORLEANS SAINTS (0-0)
*Thursday, August 9, 2012 at 7:30 p.m. EDT
Gillette Stadium (68,756)
*prior to the Saints preseason opener vs. Arizona in the Hall of Fame Game
The Patriots open the preseason at home against the New Orleans Saints this Thursday night at 7:30 p.m. The Saints will travel to Foxborough after their preseason opener in the Hall of Fame game against Arizona in Canton, Ohio on Sunday. The Patriots will conduct joint practice sessions with New Orleans on Tuesday and Wednesday. It will mark the second time in the last three years that the Patriots have conducted joint practices with the Saints during training camp. Prior to the 2010 preseason opener, the defending Super Bowl Champion New Orleans Saints and the Patriots practiced against each other for two days before the Patriots claimed a 27-24 win in the preseason contest at Gillette Stadium.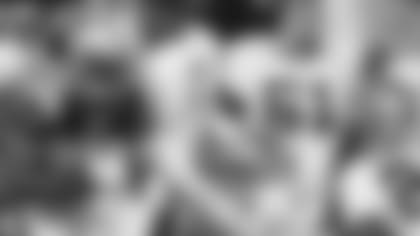 TELEVISION:This week's game will be broadcast by the Patriots Preseason Television Network and can be seen in every New England state as well as Hawaii. The network's flagship station is WBZ-TV Channel 4 in Boston. Veteran CBS broadcasterDon Criquiprovides play-by-play and is joined by three-time NFL Pro Bowler and CBS analystRandy Cross**.
PATRIOTS PRESEASON TELEVISION NETWORK
Massachusetts
Boston, Mass. WBZ-TV Ch. 4
Springfield, Mass. WWLP-TV Ch. 22
Rhode Island
Providence, R.I. WNAC-TV Ch. 64
New Hampshire
Manchester, N.H. WMUR-TV Ch. 9
Maine
Portland, Maine WMTW-TV Ch. 8
Bangor, Maine WVII-TV Ch. 7
Connecticut
Hartford, Conn. WCTX-TV Ch. 59
Vermont
Burlington, Vt. WVNY-TV Ch.22
Hawaii
Honolulu, Hawaii KFVE-TV Ch.5
RADIO: 98.5 FM, The Sports Hub, is the flagship station for the Patriots Radio Network. A complete listing of the network's 40 stations can be found in this press release. Play-by-play broadcaster Gil Santos is in his 36th season as the voice of the Patriots and will call the action.
TROY BROWN INDUCTED INTO PATRIOTS HALL OF FAME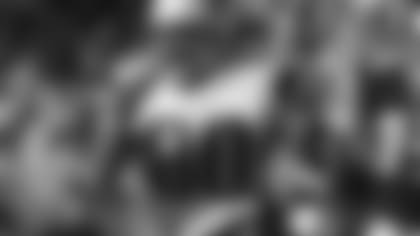 Troy Brown was voted by the fans as the 18th player and 19th member to enter the Patriots Hall of Fame. The induction ceremony will be held outside The Hall at Patriot Place presented by Raytheon on Saturday, Sept. 15, 2012, the day before the Patriots 2012 regular season home opener.
Brown spent his entire 15-season NFL career with the Patriots (1993-2007) after being drafted by the team in the eighth round (198th overall) of the 1993 NFL Draft. The 5-foot-10-inch, 196-pound receiver, punt returner and defensive back retired as the Patriots' all-time leading receiver with 557 career receptions and as the team's all-time leading punt returner with 252 career returns. He finished ranked second in team history with 6,366 career receiving yards and was tied for the franchise record with three punt returns for touchdowns.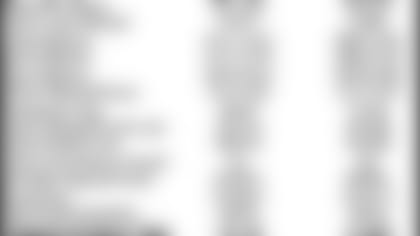 The Patriots will square off with the New Orleans Saints in a preseason game for 10th time and the first time since the 2010 preseason-opener when the Patriots were on the winning end of a 27-24 decision on Aug. 12 at Gillette Stadium.
This week's game will be the fifth time that the Patriots will open the preseason against the Saints, having done so in 1968, 1985, 1994 and 2010. The 1994 game marked Robert Kraft's first game as owner of the team. The Patriots won that game 24-6.
New England is 5-4 against the Saints in the preseason, including 3-2 in home games.
The teams last met in the regular season in 2009 on Monday Night Football with New Orleans capturing a 38-17 victory at the Superdome on Nov. 30. That win snapped a three-game winning streak by the Patriots over the Saints and also ended a streak of 17 straight wins against NFC opponents.
The Patriots lead the all-time regular-season series with an 8-4 record against New Orleans, including a 4-3 record in home games.
PRESEASON HISTORY
The Patriots are 41-33 (.554) in the preseason since Robert Kraft purchased the team in 1994. Prior to 1994, the Patriots were 60-96-1 (.385) in the preseason. New England enters this week's game with an all-time preseason mark of 97-125-1 (.437).
BILL BELICHICK IN THE PRESEASON
Bill Belichick has compiled an overall record of 38-36 (.514) in the preseason, including a 27-22 (.541) mark as Patriots head coach. Belichick's teams have been .500 or above in 15 of his 17 previous preseasons as a head coach in the NFL.
PATRIOTS IN NEW ORLEANS
The Patriots have played in three Super Bowls in New Orleans at the Louisiana Superdome, the home of the Saints. The 1985 Patriots qualified for the first Super Bowl in team history, but lost to the Chicago Bears, 46-10. In 1996, the Patriots reached their second Super Bowl in the Crescent City and fell to the Green Bay Packers, 35-21, in Super Bowl XXXI. New England returned to the Big Easy for Super Bowl XXXVI and defeated the St. Louis Rams, 20-17, to claim the first NFL title in team history.
Saints Offensive Coordinator Pete Carmichael Jr. grew up in Framingham, Mass., and attended Medway High School. Carmichael graduated from Boston College in 1994 and was a four year member of the varsity baseball team. Immediately following his graduation from Boston College, Carmichael began his coaching career as the assistant offensive line coach at the University of New Hampshire.
Saints Tight End Coach Terry Malone attended The College of Holy Cross and played tight end for the Crusaders for four years (1979-1982). Malone graduated from Holy Cross in 1983, but returned in 1985 to coach the tight ends. After multiple coaching stints, Malone returned to New England in 1996, where he spent one season as the offensive line coach for Boston College.
Saints C/G Matt Tennant played for Boston College (2005-2009) and was selected by the Saints in the 5th round of the 2010 NFL Draft.
Patriots Head Strength and Conditioning Coach Harold Nash was born in New Orleans, La. and earned a Bachelor of Science degree in humanities from Southwestern Louisiana (now Louisiana-Lafayette). Nash walked on the football team at Southwestern Louisiana and played defensive back for four seasons.
Second year RB Stevan Ridley played at Louisiana State University from 2007-2010. Ridley, who chose to forgo his senior year at LSU, had his best season as a Junior, rushing for 1,147 yards and 15 touchdowns.
Rookie RB Brandon Bolden was born in Baton Rouge, La. and was a standout running back at Scotlandville Magnet High School.
Saints TE David Thomas was drafted by the Patriots in the third round of the 2006 draft. Thomas played for the Patriots from 2006-2008 and was traded to the Saints just prior to the start of the 2009 season in exchange for a 2011 seventh round draft pick.
Patriots FB Tony Fiametta and Saints K John Kasay were teammates for two seasons as members of the Carolina Panthers (2009-10).
Patriots LB Bobby Carpenter played with Saints DT Remi Ayodele (Cowboys 2007) and Saints DE Turk McBride (Lions 2010). Carpenter also spent part of the 2010 season playing with Patriots CB Will Allen and Saints S Jonathan Amaya in Miami.
Patriots LB Tracy White was teammates with Saints RB Korey Hall from 2007-08 when the two played for the Green Bay Packers.
Patriots G Brian Waters and Saints DE Turk McBride teamed up with the Chiefs from 2007-08.
Patriots TE Visanthe Shiancoe and Saints DT Remi Ayodele both played for the Minnesota Vikings in 2011.
Patriots S Steve Gregory and Saints RB Darren Sproles were members of the San Diego Chargers from 2006-10.
A number of Patriots and Saints crossed paths in Seattle: Patriots LB Niko Koutouvides played one season with fellow Saints LB Will Herring (2007); and prior to his trade back to New England, WR Deion Branch was teammates with Herring from 2007-10 and Hawthorne from 2008-10 in Seattle.
During his stint in St. Louis, Patriots TE Daniel Fells played with Saints LB Chris Chamberlain (2008-10) and CB Marquis Johnson (2010). Patriots WR Brandon Lloyd joined the Rams midway through the 2011 season and played with both Chamberlain and Johnson.
Koutouvides spent two seasons (2009-10) in Tampa Bay with Saints CB Ebert Mack.
Patriots WR Donte Stallworth and LB Tracy White each spent one season in Philadelphia playing with Saints DT Brodrick Bunkley. Stallworth played for the Eagles in 2006, while White played in 2009.
Patriots LB Rob Ninkovich was originally drafted by New Orleans in the fifth round of the 2006 draft. Ninkovich appeared in three games for New Orleans in 2006 before suffering a season-ending injury in Week 3 against Atlanta. Ninkovich was waived by the Saints in 2007, but came back to the team for a brief stint in 2008 after being signed off of the Miami Dolphin's practice squad.
Patriots WR Donte Stallworth was originally drafted by New Orleans in the first round (13th overall) of the 2002 NFL Draft. Stallworth played for the Saints from 2002-2005, until he was traded to the Philadelphia Eagles just weeks before the start of the 2006 regular season.
NEWLY ACQUIRED PATRIOTS
The Patriots acquired veteran free agnets CB Will Allen, LB Bobby Carpenter, DE Jonathan Fanene, WR Jabar Gaffney, S Steve Gregory, FB Spencer Larsen, WR Brandon Lloyd, LB Trevor Scott, TE Visanthe Shiancoe and WR Donte' Stallworth this past offseason. Below are some of their thoughts on joining the Patriots:
From Will Allen: "Obviously, they're one of the best offenses in the league and they've been that way for quite some time. I'm excited to be on this side. I've faced Tom (Brady) quite a few times. To be a teammate of his, I'm grateful for that."
From Bobby Carpenter: "It's been interesting. My only experience here was watching the media resources that you provided and watching Bill [Belichick] in press conferences and seeing him on TV. I knew a couple of guys, but other than that I didn't know. It's been exciting, we have a great team atmosphere and I was very pleased with how great the locker room was. We've got a tremendous group of players here and not only that, but they're great people. So it's been easy to get acclimated."
From Jonathan Fanene: "I see guys focused more, and not just the workout, but in everything we do here. It's more of a team effort. Guys welcome me inside the locker room. It's just hard-working, do-the-job type of atmosphere.''
From Jabar Gaffney: "It's everybody, starting at the top with Mr. Kraft. He's probably one of the best owners in the league. His relationship with the players is like none I've seen in the world. From there down to the coaching staff with Coach Belichick and then the players, the locker room and everything."
From Steve Gregory: "It's a winning organization. Obviously everyone's goal in the NFL is to win a Super Bowl and I know that this gives me a great opportunity to do that."
From Spencer Larsen: "I've played [New England] twice in my career and it was definitely circled on our schedule early. These are the guys that you need to beat and I'm just really excited to be a part of that. It's been since my junior year in high school since I've had a winning season and I'm just really excited to be a part of a team that contends."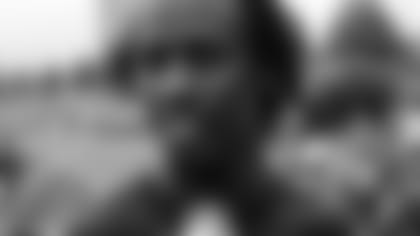 From Brandon Lloyd:** "The coaching, the way that the message is delivered and the way that the coaches coach and the players all fall in line. It's been a good experience so far."
From Trevor Scott: You just know what to expect when you come here. They want to compete for the Super Bowl every year. To come in here, I'm going to have big shoes to fill."
From Visanthe Shiancoe: "It's just a well-organized team. I can see I have to work hard here and it's time to work."
From Donte Stallworth: "Coming back to the Patriots has been great. Just being around for workouts and being back in the locker room, it's definitely been surreal. That was the right word. It took me a while to get used to being back here, but it's a good feeling and I'm excited to be back and to be part of this organization once again.
ANNUAL ACHIEVEMENTS
The Patriots have won more than half of their games for the 11th straight year with a 13-3 record in 2011. They are the first team to win more than half of their games in 11 straight seasons since free agency began in 1993.
The Patriots are the fourth team to win more than half of their games in 11 straight seasons since the 1970 AFL-NFL merger, joining the 49ers (16 straight from 1983-1998), the Cowboys (16 straight from 1970-85) and the Raiders (11 straight from 1970-80).
The Patriots have now won nine or more games in 15 of the 18 seasons Robert Kraft has owned the team.
BILL BELICHICK
Bill Belichick (192) needs one more win to tie Chuck Knox (193) for 8th place all-time and 10 more wins to move past Dan Reeves (201) into seventh place all-time.
Belichick (17) needs one more postseason victory to move out of a second place tie with Joe Gibbs into sole possession of third place all-time in postseason wins. Tom Landry (20) is in first place followed by Don Shula (18).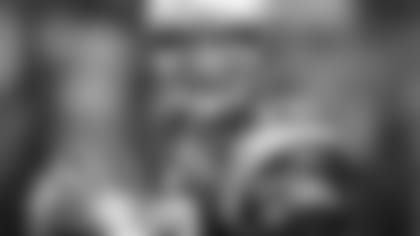 Tom Brady (39,979) needs 21 yards passing to become the 14th player in NFL history with 40,000 career passing yards.
Brady (124) needs one more career win to move into sole possession of fifth place for most career wins as a starting quarterback. He enters 2012 tied with Fran Tarkenton for fifth place. Peyton Manning is in fourth place with 141 career wins.
Brady enters the 2012 season in a fifth place tie with John Elway for most career touchdowns passes with 300. Fran Tarkenton is in fourth place with 342 career touchdown passes.
Brady enters the 2012 season in 8th place all-time with 45 career 300-yard passing games. Warren Moon is in seventh place with 49 300-yard games.
If Brady reaches 30 or more touchdowns passes in 2012 he will become just the fifth player in NFL history with at least 30 or more touchdown passes in four seasons.
Brady needs one more postseason victory to set the NFL record for most career postseason wins by a starting quarterback. He enters 2012 tied with Joe Montana with 16 career postseason wins.
Brady needs one more AFC Offensive Player of the Week honor to tie Peyton Manning (21) for the most player of the week honors in NFL history.
If Brady reaches 4,000 passing yards in 2011, he will be just the fifth player in NFL history to reach 4,000 yards in five or more seasons: Peyton Manning (11), Dan Marino (6), Drew Brees (6) and Brett Favre (6).
Brady enters the 2012 season with at least one touchdown pass in 32 straight games. Brady's 32 straight games with at least one touchdown pass are fourth all-time, behind Johnny Unitas (47), Drew Brees (43) and Brett Favre (36).
Brady had at least one touchdown pass in all 16 games in each of the last two seasons. Brady and Brees are the first two quarterbacks to throw for at least one touchdown pass in all 16 games for two straight seasons.
ROB GRONKOWSKI
Rob Gronkowski (10 touchdowns in 2010 and 18 in 2011) can become the first tight end in NFL history with three straight 10-plus touchdown seasons. Gronkowski and Antonio Gates (13 in 2004 and 10 in 2005) are the only tight ends to have back-to- back 10-plus touchdown seasons.
If he has another 10-touchdown season in 2012, he will join Randy Moss (2007, 2008 and 2009) and Corey Dillon (2004, 2005, 2006) as the only Patriots with three straight 10-plus touchdown seasons and three 10-plus seasons overall.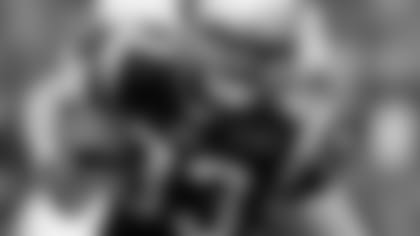 Wes Welker enters the 2012 season with 554 receptions and needs four receptions to pass Troy Brown (557) and become the Patriots all-time reception leader.
Welker (6,105) needs 262 receiving yards to move past Troy Brown (6,366) into second place on the New England all-time receiving yards list. Stanley Morgan is in first place with 10,352 yards.
If Welker reaches 100 receptions in 2012, he will become the first player in NFL history with five 100-catch seasons.
Welker enters 2012 tied with Cris Carter and Reggie Wayne for fourth place all-time with 14 10-plus reception games. Jerry Rice is in first place with 17 10-reception games, followed by Marvin Harrison (16) and Andre Johnson (15).
NFL'S BEST AT HOME
Since their state-of-the-art facility opened at the beginning of the 2002 season, the Patriots own the NFL's best record at home overall. The Patriots own an overall record of 67-13 (.838) at Gillette Stadium in regular season games and a 76-15 (.835) record including playoffs.