FOXBOROUGH, Mass. – Tuesday afternoon New England Patriots linebacker Dane Fletcher visited with several children in the oncology ward at the Mass General Hospital for Children Cancer Center. The visit was part of the Patriots Celebrate Volunteerism initiative, which had a focus on health volunteerism this week.
Fletcher spoke with the children and distributed signed footballs along with a "Let's Go Patriots' book. The event brought some levity to an otherwise tough situation, and the impact was not solely left on the children.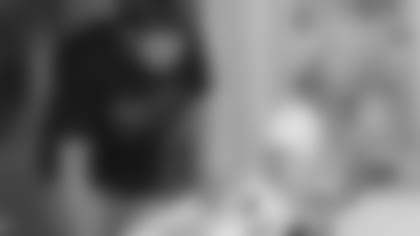 ](/community/index.html)"I do other things in the community, but the Children's Hospital is one [initiative] that means a lot to me. I feel like the attention is not on me for the day, the attention is on the kids," said Fletcher. "It doesn't matter who is there from the Patriots. The day is all about them, and that's the cool [part]."
Fletcher also read the 'Let's Go Patriots' book to a group of children on the floor. It was only for an afternoon, but the time Fletcher spent with the children left an impression.
"Just to bring a smile to their face in such tough times is a cool moment," said Fletcher.
Tuesday's visit to Mass General Hospital was part of the Patriots Charitable Foundation's ongoing Celebrate Volunteerism initiative, which recognizes deserving volunteers and encourages Patriots fans to give back in their communities. For more information about Celebrate Volunteerism and for a complete list of future initiatives, go to www.patriots.com/community.