(On how this week of practice has been without an opponent but working on what they need to work on)
DB: I think that's the most important thing. Going out, working on the stuff that we need to work on, which is pretty much everything – running the ball, red area, all kinds of stuff, situational football. That's the stuff that we're working on; I think that's what's most important for us.
(On if they consider what they did during the postseason bye last year and adapt)
DB: That was last year. The game is totally different, the opponent is going to be totally different, this team is totally different. We're going to pretty much approach it however Coach Belichick leads us, we're going to follow him and do what he asks us to do.
(On if Coach Belichick motivates the team by showing film of mistakes)
DB: Yeah, because you all think we're perfect and we're not, I promise you. Even with us on the offensive side of the ball putting up a lot of points, [we] still have a bunch of flaws. Last week, week before that, defense has been playing great but they can play better, special teams can play better. We can get better in all the phases and that's what we're trying to improve on right now during this bye week.
(On the team's slow starts)
DB: Overall what everybody has been criticizing us on, the teams that we're going against, these guys have pretty good players too. These guys game plan real good. Trust me, we want to go out and score 45 points in the first quarter if we could. It's not an easy game. The thing is that we're staying focused, we don't get flustered. Once we get on the sideline we make our adjustments and then we go out and do our business. We focus on going out and starting the game fast, trust me. We don't sit back and say, 'Hey let's spot the guys 21 points and see can we come back just to make it look good?' That's not our job. We have to give other teams that we're playing a lot of credit too, though.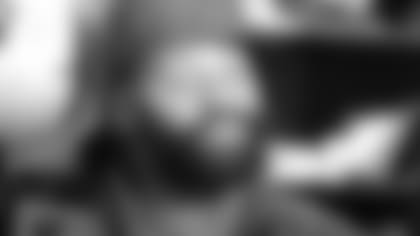 BS: I feel great. It's just good to be out there running around, make some plays with the guys, it's been awhile. I'm just focusing to be back on the field.
(On the transition and integrating himself coming off an injury)
BS: It was definitely a first time thing for me; I've never really gotten hurt like that so it was kind of a burden on me. My teammates pushed me every day, they made it easy. I just have to go out and do what I do and when my number is called, I just want to go out and perform.
(On if he was impressed by guys stepping up with all the missing pieces on defense)
BS: It's what we do. When our number is called we come out and just get the job done. We're here to do a job. When your number is called, you just have to come out and perform. I wouldn't expect anything else.
(On the expectations here)
BS: It's pretty much been the same since I was drafted here. Nothing has changed. We just want to come out as a defense and perform as a whole unit and make a lot of plays; put our offense in the best position.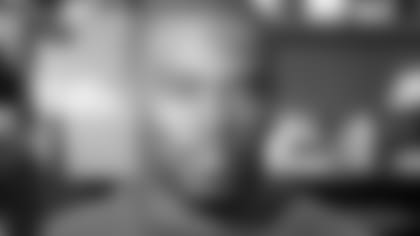 (On if he's been giving his teammates pointers on how to deal with the cold)
JI: They know. A lot of guys played in cold weather before and a lot of guys have been on this team. That's our advantage playing here in New England, we embrace the cold and we use it to our advantage and execute and play.
(On the expectations in New England)
JI: Of course. Just being around fans, the only expectation is winning. That's the level of what Bill [Belichick] has set for us here. It's one thing when you're in the locker room and you have a level from your coach and you understand as players but when you step outside the locker room and your fans understand the level of performance that you have to play at week in and week out and that's what they accept as a good accomplishment. It's not so much the pressure, it's just a culture of being a Patriot. All the guys in this locker room know that, I know that and we're excited and ready to go for next week.
JI: The bye week is great, we earned it. The first thing you want to do is rest up and do whatever extra stuff you need to do to get your body right and mentally focused. When we find out who we're playing, study that much more and spend that extra time. Right now, there are a lot of very, very good teams in the playoffs, otherwise they wouldn't be here. It comes down to the little details and execution – that's the difference between wins and losses.
(On the ceiling for the defensive backfield)
JI: I don't want to set the bar for us at all, our performance will speak for ourselves. We all know and we put the pressure on ourselves to step our game up. It's playoff football so we know that we have to take our game to another level. You always believe that the preseason is there for guys to get back into the groove of things and then you have the regular season where guys are playing their hearts out but the postseason is a different level of football and you have to turn it up to that notch or otherwise you're going to be home.