Eric Bieniemy's contract [ with Kansas City ] is up after the Super Bowl. He will be able to become an offensive coordinator with another team, if he wants. Could you see him becoming OC/Assistant Head Coach with New England? Stephen Libby
No. First off, why would he want to leave Kansas City, which has one of the best quarterbacks and dynamic offenses in the NFL? Second, New England appears intent on bringing back a familiar face in Joe Judge, the former wide receivers coach/special teams coordinator who was head coach of the Giants the past two seasons. My guess is the team would prefer consistency in their system as opposed to bringing in an outsider, if at all possible. Erik Scalavino
With the departure of Dave Ziegler to the Las Vegas Raiders as their general manager, who would be the top candidates to replace him here in New England? Marc Saez
Internally, there are a number of scouting department veterans who could emerge, as Ziegler did when Nick Caserio left for Houston last season. Steve Cargile has been with the organization for 11 seasons and led the pro scouting department in 2021. Similarly tenured Matt Groh served as New England's college scouting director last season. Though he's only been with the Patriots for two seasons, scouting consultant Eliot Wolf worked for the Packers from 2004-19 and was under consideration for a handful of vacant general manager positions around the league this offseason. In my estimation, these would be the top choices to assume the director of player personnel title held previously by Ziegler and, before him, Caserio. Erik Scalavino
I've often wondered whether Josh McDaniels' offense really needed to be complex to the point where veteran players so often fail to function within it. I was excited to see how N'Keal Harry's skill set would transfer to the Patriots game and thought a big, power player would add great flexibility. But N'Keal hasn't seemed able to get involved … and it doesn't seem he's a bad kid or that he's not trying. With his value being so low right now, wouldn't it make sense to bring in an OC who might be able to get a little ' D.K. Metcalf' out of him? Chris Marchi
No. It would make sense to hire or promote from within the organization an offensive coordinator who can get the most out of quarterback Mac Jones. He's the most important player at the most important position in this offense and the one on whom you should be focusing, especially as Jones enters this crucial second season in the NFL. Erik Scalavino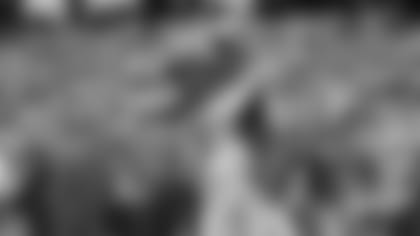 I don't understand Miami's firing of Brian Flores. He's one of the more recent successes from Bill Belichick's coaching tree. Would Bill consider bringing him back on the staff? He certainly had the Patriots' number in Miami. I can't see how he wouldn't improve New England on either side of the ball. Dan Murphy
During his many years in New England prior to taking the Dolphins job, Flores always struck me as both a likeable guy and a talented coach. Many of us were taken by surprise when Miami decided to fire him, but as with any organization or workplace, there are always internal politics of which outsiders aren't necessarily aware. My guess is that was a critical factor in the club's decision to let Flores go.
As you know, Flores has since filed a lawsuit against the NFL and a handful of specific teams, including the Dolphins, through which some of that dirty laundry is being aired. My understanding is that he is still eligible, though, to be hired by any club that could use his coaching experience and expertise, either as a head coach or an assistant.
Whether or not Belichick would make this move is difficult to ascertain at the moment. It's unclear whether Flores' public releasing of text messages between him and Belichick as part of the aforementioned legal proceedings has done any damage to their personal and professional relationship. If the Patriots could get him back here, however, that would certainly be a boost to this coaching staff's depth chart. - Erik Scalavino
Seeing Mike Florio's new report on Deflategate, is there anything that comes from this? Or does this end up being another scenario where the NFL just looks bad, but nothing more? I suppose there could be another lawsuit. If all of this were to be verified somehow, there's no way the Patriots could regain those lost draft picks, correct? Ryan Dart
If there's anything to this story, do you anticipate the Krafts looking for some form of compensation from the league? Darryl Rucker
Impossible to say for certain at this early juncture, but if I were either of you, I wouldn't expect the league to admit wrongdoing or compensate the Patriots for any unwarranted damages. Erik Scalavino
Two questions for you guys today: 1) Peyton Manning's Hall of Fame locker exhibit is split 50/50 between the Broncos and Colts. His career was split 14 years/4 years and he won one Super Bowl with each, but do you think that's what Tom Brady's locker will look like in Canton? And does he have a say? 2) Tom has to be signing a one-day contract with the Patriots (at least). Isn't he on vacation right now? Did anyone truly believe he'd leave sunny Costa Rica or wherever to hop on a plane and arrive in a 23-degree sleet-ridden Foxborough for a ceremony yesterday? Maybe I just can't move on without some sort of closure. Shepard Greene
When are the Patriots going to retire Tom Brady's number 12? It would be a great gesture by the team. Bert Eldredge
When will the Patriots retire Brady's No. 12 jersey? William Jakabek
Let's start from the top here and work our way down. The locker exhibits that the Pro Football Hall of Fame makes for each member of a particular year's enshrinement class are a reflection of the player's career in total, including personal mementos from before they entered the league. So, yes, Brady will have some sort of input when his time comes in 2027 (the first year he's eligible for Canton). I've no doubt his 20 years with the Patriots will reflect the overwhelming majority of items in that locker, assuming the tradition is still being performed at that point.
As far as one-day contracts and number retirements, I've not heard of any specifics yet (it is, after all, only a week since he made his retirement official). However, I would imagine his induction into the Patriots Hall of Fame here in Foxborough will be a ceremony unlike any other in this franchise's history. There will be a grand old time when he's honored and recognized for all his achievements with the Patriots. So, rest easy. The last image you have of him in this stadium won't be with a Bucs logo on his helmet. It'll be with a red blazer and his No. 12 being permanently taken out of circulation, among other spectacles, no doubt. Erik Scalavino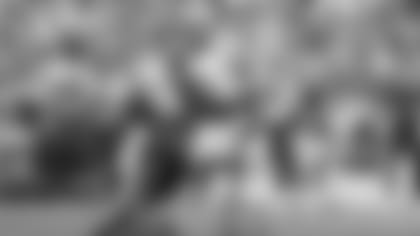 Matt Judon did not seem like the same player in the second half of the season. Were injuries the key factor in his drop in production or was there some other reason? David Duguay
Good question, David. I don't believe it was injury-related, because Judon was only listed as having a physical ailment once all season (a knee issue back in Week 3 that only limited his practice time that week). Late in the season, he landed briefly on the COVID-reserve list, but that was already long past when his production had started to dip. Ultimately, he enjoyed a Pro Bowl season thanks in large part to his torrid statistical start to the 2021 season. It's difficult to pinpoint exactly why his numbers tailed off, but the defense as a whole didn't perform nearly as well down the stretch, either. So, it could be a function of that, in part. Erik Scalavino
What kind of compensation could we receive if we franchise tag cornerback J.C. Jackson and then trade him? Tim Cruise
Whatever compensation another team is willing to offer, which is always the single most impossible thing to predict in the NFL. I wouldn't expect a team to go to the Mike Ditka extreme and offer all its draft picks for Jackson, but neither could anyone have predicted the massive trade between Detroit and Los Angeles last offseason which resulted in those two clubs swapping QBs, among other resources.
My point, which I've made numerous times in this column over the years, is that it's a fruitless exercise to try to predict what New England would want in any trade and what its potential trading partners would be willing to sacrifice in return. Keep in mind, any such deal would also be contingent on Jackson's agreeing to sign the tag and then be dealt to the interested team. Erik Scalavino
Will we ever see throwback uniforms again? Don't you think going back to their white or silver/grey pants would be an upgrade over the boring all-navy look? Thanks so much. Anna Rives
I don't want to steal anyone's thunder, nor do I want to dash any of your hopes (which I happen to share, Anna). All I can say at this stage is that you should keep an eye out for some uniform-related Patriots news that might be coming later this offseason. Stay tuned … Erik Scalavino