I understand why JC Jackson gave us only a 4th round compensatory pick, due to his not doing well in the system and then getting injured. Using that logic why did Ted Karras garner just a sixth rounder and Brandon Bolden zippo? - David Brown
Karras got three years, $18 million and played 99 percent of the snaps, Jackson got five years, $82.5 million and only played in five games, Bolden played just eight percent of the offensive snaps and 60 percent of the special teams snaps after signing a two year, $5.01 million deal. Prior to last week's announcement we had Jackson as a 4th round comp pick, but Karras as a fifth rounder and Bolden as a seventh rounder. Ultimately no one knows for sure how the formula works but certainly Jackson's missed time still seemed to affect it as he was the only player for whom a fourth rounder was awarded. There were seven third rounders awarded. Bolden didn't count for the Patriots nor did he count toward the signed players for the Raiders, so it would appear offensive play time is weighted but special teams has little to no impact on the formula. Still, the Patriots have been pretty good about getting comp picks, they've received 48 of them since they began in 1994 with the arrival of the modern free agency system.
One thing that has puzzled me with the wide receiver position, what made a receiver like N'Keal Harry get drafted in the first round, while a receiver like Julian Edelman get drafted in the 7th round? Julian Edelman would prove to be gold while N'Keal Harry would be a bust. Is it something the scouts miss? - Mark Bushnell
I think this comparison is harder when putting up Harry against those other receivers in his stacked draft class but matching him to Edelman is pretty easy. Edelman was a small college quarterback who had never played receiver and by comparison, Harry looks like a receiver who was created in a lab and had a productive college career at the position. It's worth highlighting the difference in the start to their career too, especially since Edelman was entering a stacked position group and Harry was entering one that was in search of new answers. But Edelman kept getting better, returned a punt for a touchdown in the preseason and earned enough trust that in Week 2 of 2009, when Wes Welker couldn't go against the Jets, Edelman was thrust into the lineup and had eight catches for 98 yards in a losing effort. Harry on the other hand landed on IR quickly in camp and spent the first nine games of his career inactive. Getting behind the eight ball that soon into your career just doesn't set you up for success. Perhaps Edelman being under the radar and without huge expectations helped him carve out a role without the pressure that was on Harry, but it's also hard to look at the rest of the 2019 draft class and imagine players like Deebo Samuel or A.J. Brown not finding their way after an early injury. Harry was a disappointing draft miss and one the Patriots are still trying to rectify, but Edelman was just one of those special players and even he really had to fight his way through four years of injuries and limited snaps before he really broke out.
The draft is slowly approaching and I can't help but to feel we may just trade out or down in the draft like we do at times. If that's the case what do you guys think we do? Trade down/out the first round and collect more picks? Or do we trade up s few spots to take a skilled player or lineman? - Jared Leeper
It's a really good question when you're solely looking at the big three positions of need – cornerback, receiver and offensive tackle. It's not hard to imagine the top three tackles are gone and then the team needs to consider the risers like Anton Harrison before they get into later right tackle types. Then we look at Gonzalez, Porter and Witherspoon as the top corners. Who's left, and who do they like enough to take at 14. As for receiver I think unless they really like Quentin Johnston, 14 is not the spot for one this year. So yes, I can see it that the 14th pick rolls around and there really isn't a slam dunk at those spots unless they go outside the box for maybe an edge defender or safety, which are under-the-radar needs. If that's the case I think filling out their draft board and finding a way to make a couple picks between 20 and 40 is probably where they'll get the most bang for their buck, potentially filling receiver and right tackle needs in that range. Corner is tough though, the really good ones at the top are so intriguing and it's such a big need even though I feel like the most of this draft should be targeted at the offense.
First off love the show. You guys were talking about corners last week and although I agree with the top guys (Christian Gonzalez, Joey Porter Jr, and Devon Witherspoon) there is a very real possibility all 3 are off the board at 14.
Wondering your guys thoughts on Emmanuel Forbes. Measured 6' at the combine, ran well and despite that not always translating from underwear Olympics to game speed makes you feel better that he's not another Ras-I Dowling or Joejuan Williams (aka big and slow). Played in almost every game for Miss St. over 3 years. All-SEC freshman and 2nd team All-American. Scouting reports knock him for tackling but say the effort is still there and all talk about his great ability in man/press. More and more I think about it I'd almost rather a trade down to early 20s, collect a 3 or 4 and still have the option to get a really good corner who's probably being overlooked due to the strength of the top 3 guys. - Sam
You can't ignore Forbes production on the ball, I think that's what stands out the most to me and why he intrigues me. I mean, six pick-sixes in his career is ridiculous and ball skills like that are something that should interest the Patriots. However, he's really skinny and slight, and that knocks him down a peg in my book considering this is such a talented and deep group this year. Deonte Banks, Juju Brents and Garrett Williams are just a few that I like more than Forbes in that range, but honestly if they could get Gonzalez or Porter at the top, I think they're worth it. ­
Ivan Fears stated that JJ Taylor had speed and stop and go ability which reminded him of Dion Lewis. The negatives on JJ were that he was not a good pass protection blocker. But a third down back does not need to block because he would be running a pass route. Do you think that Bill O'Brien will tap into Taylor's third down abilities to improve our offense in the upcoming year? - Fred Rider
It's a good question, but I'd have to say as we enter Taylor's fourth year it's tough to project him to suddenly break out unless there are major injury problems above him. In each of his three seasons he's seen less and less playtime, from 24 touches in 2020 to 23 in 2021 to just 11 in 2022. At the very least Taylor's continued spot on the roster at least signals to me that they might consider taking someone like Deuce Vaughn in the draft, that they're not totally avoidant of small, water bug-types. But they have to be able to block because teams will blitz and challenge those players and it's not as easy as just letting them go out into a route, sometimes you have no choice. That could be the lingering issue with Taylor but who's to say. The presence of Pierre Strong and Kevin Harris will be something to watch this spring and summer. Neither really seized a role as a rookie, while Ty Montgomery should also factor in after being healthy for just one game last season. The bigger question is whether they tap the running back spot again and what that would say about Strong, Harris and Taylor's present and futures.
I have always been more of a fan of quick release pocket passers like Tom Brady and Joe Montana because of not only their skill but also their availability but I cannot deny that running quarterbacks like Josh Allen and Lamar Jackson are very skilled excellent players in their own right but are more prone to injuries because of their skill set requiring them to put their body on the line resulting in a lot of lost time. Which style of quarterback do you prefer? - Marc Saez
Yeah I'm with you. I think Buffalo and (probably, assuming Lamar stays) Baltimore could put together that perfect season, where their mobile quarterbacks bring everything they can with their legs but also avoid the kind of injuries, big or small, that can derail a season in an instant. Then there's the matter of having to win four games in the playoffs, another difficult needle to thread, especially when these are quarterbacks who seem to take more than most onto their plate. I've equated Allen a bit to John Elway. At his prime Elway battled injuries and never got over the hump. Then as he got older, picked up an epic running game, had less on himself and won back-to-back championships to finish out his career. I think Patrick Mahomes has found a perfect balance, but after him I would put my money on Joe Burrow to consistently be in contention for championships over both Allen and Lamar. We get so caught up in freak athleticism, but for me the guy who just delivers the ball to the right guy consistently and stays out of harm's way is the one who is going to keep his team in it the longest.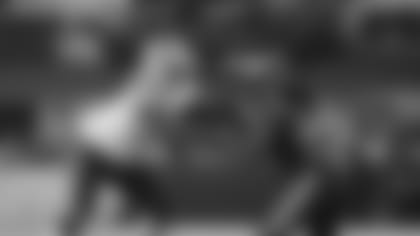 Hey Deuce, do you think the Pats will go after any offensive lineman. If yes, then who do you think. - @JoelShapiro20
It appears that they were in on former Eagles tackle Andre Dillard but he signed a three-year deal with the Titans. I was never convinced they were going to jump in at the top of the market and we saw the kind of deals that Jawaan Taylor and Mike McGlinchey are getting. I did think they would at least add some kind of potential starter, but it's complicated because of Trent Brown's ability to play both sides and the addition of Bill O'Brien, not to mention the expected addition of Adrian Klemm. Kaleb McGary from Atlanta is a remaining option I like with some upside while still just 28. Either way, I think tackle remains a high draft priority. Brown is due to hit free agency next year and they need to get some long-term stability into place. Maybe that comes with a multi-year deal with McGary. I don't think they'll be in on Orlando Brown.
Who are you holding out hope that the Pats manage to snag in FA? What position do you believe is a must, no messing around, they just have to secure one? ­- @ClazzyClare
I gotta be honest Clare, I'm just lukewarm on free agency as a whole this year and was never really getting my hopes up for Jessie Bates or Tremaine Edmunds. Monday was a good day in my view by locking up Jonathan Jones and moving Jonnu Smith to Atlanta. I think what we're seeing now is that they're going to shore up every position on the roster, maybe not with potential Pro Bowlers but they usually get their roster to a place where they could field a team without any major holes as soon as this spring. I still think we'll see at least one free agent tackle join the team and I'd bet they also fill out the receiver and cornerback spots with some vets. I guess my bigger point is that two years ago we were all excited about the free agency additions and then yesterday they flipped one of their crown jewels from that offseason for a 7th rounder, while many are complaining loudly that they're not making those same kind of moves within the first 24 hours of the tampering period. Maybe I'm just resigned to where the Patriots are right now, but the only true way I see back to the top is through the draft and through development of the pieces already on the roster. Was this team really a Tremaine Edmunds or Mike McGlinchey or Jessie Bates away from truly challenging the top of the division and the conference? That's why I'm just biding my time until late free agency and the draft, that's where rebuilding teams have to get it right. Overall, they need to find difference makers at receiver and cornerback. ­
What do you think the Patriots need to do to compete for a championship and I'm not just talking a division championship. I'm talking Super Bowl. For argument's sake let's say Rogers signs with the Jets. Just in the East the Bills are a good team, the Dolphins are making some moves and with Rogers I think that puts the Jets right in it. I'm just not hearing much from the Patriots camp on adding pieces to make them really competitive in the AFC overall let alone the East division. What if anything are you hearing on the inside to push this football team back to the top? - Ron Scarlata
Continuing the last answer I think it lies more in finding gems in free agency and hitting their draft picks out of the park. Spring of 2021 was thrilling and they certainly had some hits with that free agency class that were vital to the wins they have secured over the last two seasons. But realistically this is a team that doesn't really have a long-term core in place. In 2025 the only players under contract are last year's draft class. Those 11 players are tied for the second-fewest signed for 2025 in the league. Most of the roster is composed of players on rookie deals and the holdovers from the 2021 free agency class with DeVante Parker really being the only exception after they traded for him last offseason. There's a ton of cap space sitting out there over the next two years, with the Patriots listed in the top five for the 2024 and 2025. So I get it, where is this team going and who will be leading the way? At this moment it feels like a lot has yet to be determined as far as a path toward the future.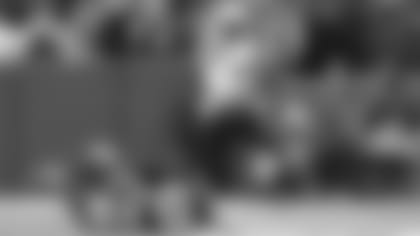 Devin McCourty just retired and now the Patriots need a replacement safety, who do you think could be a good replacement for Devin? ­- Brendan Lyonnais
I know many had dreams of Jessie Bates but my view is sign Duron Harmon to man the back end of the defense, then draft a free safety of the future and give him some valuable development time. While I think it's an important position, I see it as more important from a communication and football smarts standpoint and not one where you need an elite player to make the defense go. Harmon is the only guy out there that has done it for New England's defense and he's still got some gas in the tank. He can keep everyone on the same page, make sure the deep ball doesn't become a problem and allow the strong safety hybrids like Dugger and Phillips do their thing.
I've been noticing a lot of teams making cap space for players we were looking at as possible reinforcements and some of the notable free agents we liked have already been signed. At this point, is there anyone left worth paying for? Also wanted to say I'm glad we moved on from Jonnu, but sad we only got a 7th rounder. - Ryan Tondreau
We're not even 24 hours into the tampering period. Deep breaths…
DISCLAIMER: The views and thoughts expressed in this article are those of the writer and don't necessarily reflect those of the organization. Read Full Disclaimer