PATRIOTS CB DEVIN MCCOURTY
(On whether or not this feels like his first full offseason due to last year's lockout and the acclimation process of being a rookie during the offseason before that)
"Yeah it is. A lot of things that I did this offseason [were] the first time doing them. Coming back when I came back, was the first time [back] in the middle of April. So just getting that chance I keep telling myself, 'Just take advantage of the opportunity to be here with your teammates, to have your coaches being able to coach you up to get better.' So I'm just trying to take advantage of that."
(On if there will be a noticeable difference between having this full offseason come training camp)
"Hopefully we'll come back and we'll see. I think the focus right now for myself is to try to continue that process of getting better on my own. So leaving here I think each guy kind of leaves with the mentality that we'll all get better individually and be able to piece it back together when we get back for training camp."
(On Ras-I Dowling's diligent film study and his progress this offseason)
"First of all, I'm just happy for him. He's a guy that you always can see how eager he is to try to get better and to learn. Like you said, last year with him being out, he did a lot of just trying to study film and stay in it that way. I'm happy now that he's getting the opportunity to be out here and he's working hard. I think he's doing a good job of just trying to pick up from where he left off last year and improving on that."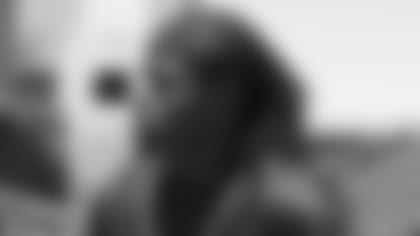 (On his reaction to the end of mini-camp)
"Ah man, it's good. It's sad (laughs). But no, it's been great. We had a great offseason and did a lot of good things. There are a lot of things that we need to work on when we come back for our training camp and we're looking forward to it."
(On if he thinks Bill Belichick cut today's practice short due to a productive mini-camp)
"Yeah I think pretty much [the entire] offseason. I think as players we see some of the things that we need to straighten out. The coaches are always keeping us abreast on what we're doing pretty good and what we need to correct and [there are] some things as individual players that we need to correct. Like me myself, there are some things that I want to correct and get better on. Like I said, we just have to look forward to training camp."
(On whether or not offensive coordinator Josh McDaniels is tweaking the offense from last year)
"You know what, we've only done so much so it's hard to say what he's really going to do with everything. We've only had two and half, well two days really. He cut us today, so really two days to throw a lot of things at us and he did. Overall the offense [is] keeping some stuff and then he's implementing things that he wants to do."
(On how he'll spend the next five weeks until training camp begins)
"Just pretty much continue training, getting in my playbook – the stuff that they let us take home – spend time with your family, because once you enter that fifth week it's almost time to get back this way for a grueling six months."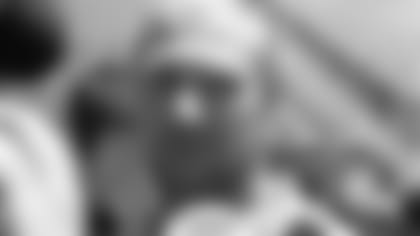 PATRIOTS LB BOBBY CARPENTER
(On what mini-camp has been like for him)
"It's been exciting. It's been great being here with the guys, getting acclimated to everything. The offseason program, OTAs and then mini-camp has been great to kind of get a feel for how everyone plays, get to know guys and so when you come into camp you have a strong relationship and I think that really helps."
(On how today's cancelled practice affects players who are new to the organization and are trying to learn the system)
"We've got a lot in I think. We do a good job getting installation in. Taking one day off, I don't think it matters a lot, I think everybody in the league does it when you're coming out and working every day, putting a lot of things in and taking it seriously and studying. Everybody more or less has been at these OTAs and mini-camp, so when you have that type of team cohesion it's going to help."
(On if his time with the Patriots has met his expectations)
"It's been interesting. My only experience here was watching the media resources that you provided and watching Bill [Belichick] in press conferences and seeing him on TV. I knew a couple of guys, but other than that I didn't know. It's been exciting, we have a great team atmosphere and I was very pleased with how great the locker room was. We've got a tremendous group of players here and not only that, but they're great people. So it's been easy to get acclimated."
(On his focus during the upcoming weeks until training camp begins)
"You want to obviously stay sharp mentally and go over the book and make sure you know what you're doing, but also you want to stay in shape physically. I think these next five or six weeks make a big difference going into training camp [in terms of] how well you can prepare, what you're doing physically, how good of shape you're in and how strong you are. Because some guys take some time off and if you can find a way to get an edge over these next six weeks, it'll pay dividends come training camp and then the season."