Foxborough, Mass. - It's becoming more clear with every game that running back Corey Dillon adds a new dynamic to the New England Patriots offense.
In previous seasons it could be argued the Patriots offense lacked a legitimate option to run out the clock when playing with a lead. Head coach Bill Belichick said Thursday the Patriots are now better in that phase of the game with Dillon.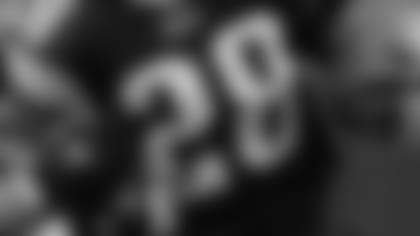 ]()"There is no question," Belichick said. "The guy is a good back. He gets tough yardage. He can break tackles. He is a good short yardage, goal line runner. He makes good tough yardage."
That line of thinking was on display last week against the New York Jets, when the Patriots held the ball with just more than two minutes remaining and a 13-7 lead. Dillon got the call on three consecutive plays for 12 crucial yards, including a 4-yard run on third-and-two to gain a final first down and seal the game.
Although Belichick wouldn't commit to using Dillon in the same circumstances on every occasion, he gives the Patriots another option. A good option at that.
"My mentality is to do what I think is the best thing for us in that situation-who the back is, what the field conditions are, who the opponent is, how they are playing on defense, schematically, how we are matching up, all those things come into play," Belichick said. "It is definitely not the same every week."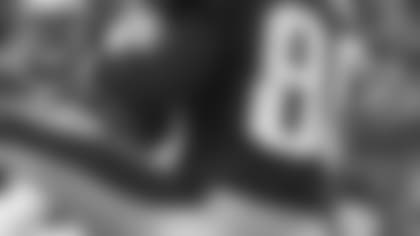 ]()Praising PattenHeading into training camp, Belichick described the Patriots' group of wide receivers as one of the most competitive positions on the team. The dynamics of the position have changed, however, as injuries have forced veteranTroy Brownand third-year receiverDeion Branchto miss the last month. EnterDavid Patten**, who has started five of the Patriots six games this season and is second on the team in receptions (20), receiving yards (357) and touchdown receptions (4). Patten, who missed the final 10 weeks of the 2003 season with a knee injury, is on pace for career-highs in receiving yards (952) and touchdowns (11) over a 16-game schedule.
"David works as hard as anybody," Belichick said. "He just keeps going. He won't slow down. He only knows one speed. He only runs routes one speed out there in practice. It doesn't matter whether it is Friday, Saturday walkthrough, whatever it is he just goes 100 percent. He has worked hard.
"He has improved in, I think, all of the aspects of his game, his route running, his hands, his blocking, all of those things. That has come through hard work and dedication. I think he has the respect of everybody on the team and everybody in the organization for the way he goes about his job."
Injury Update
The Patriots injury report remained unchanged from Wednesday. Dan Klecko (knee) is listed as "out" for Sunday's game against Pittsburgh. Klecko, who started last week at fullback, was injured during the fourth quarter against the Jets and had to be helped off the field.
Branch (knee) remains doubtful, while Brown (shoulder), cornerback Tyrone Poole (knee), offensive tackle Tom Ashworth (back) and running back Patrick Pass (thigh) are all listed as "questionable." Branch, who hasn't played since he was injured Week 2 against Arizona, was spotted in the locker room Thursday. The Patriots reported that all of the above players missed a portion of team practice Thursday.
Quarterbacks Tom Brady (shoulder) and Jim Miller (shoulder) are again listed as "probable."
For Pittsburgh, quarterback Tommy Maddox (elbow) and cornerback Chad Scott (quadriceps) are out, while linebacker Kendrell Bell (hernia) and wide receiver Lee Mays (toe) are questionable. Wide receiver Plaxico Burress (shoulder) and running backs Duce Staley (knee) and Verron Haynes (knee) are probable.
]()Big BenMore than a few media types are attempting to draw comparisons between Steelers rookie quarterbackBen Roethlisbergerand Patriots signal callerTom Brady**. Roethlisberger, who has a 4-0 record as a starter this season, was named AFC Player of the Week for his performance against Dallas and is currently ranked first in the AFC in fourth quarter passer-rating (127.6) and fourth quarter completion percentage (77.1 percent). Brady was asked this week if the two are comparable.
"Yes, except he is about 50 pounds heavier than I was," Brady joked. "He has a big, strong arm and I think he makes a lot of really good throws. It seems like he is making a lot of good decisions. Probably better decisions than I made when I was in my first year. I think he started his second or third game and he has been in there ever since, so he is doing a great job.
Quick Hits
Former University of Massachusetts head coach Mark Whipple is in his first season as the quarterbacks coach with the Steelers after six seasons with the Minutemen. "He proved that he was [a great coach] the first time I actually met him and got to play under him as a coach," Roethlisberger said. "He is a great coach. He has helped me out. Obviously, coming from a head coaching job he knows how to motivate the guys and just really be there for me." ... Patriots linebacker Tully Banta-Cain and wide receiver Kevin Kasper had black jerseys hanging in their lockers this week, signifying a good performance in practice. ... Belichick was asked Thursday about his methods of rotating players at certain positions. "I am not really into the 'keep everybody happy' program. It is a commitment to winning and a game plan, if it is working and productive. I hope everybody is happy, but I can't keep everybody happy or worry about [them]. Everybody has a job to do."