Miami, Fla. - There was a time when Pro Bowl invitations mattered to Rodney Harrison. But for the Patriots veteran safety, those days are long gone.
Harrison has had his share of Pro Bowl-caliber seasons with the Chargers and now the Patriots in his 10 NFL seasons, without the numerous post-season accolades in terms of Pro Bowl appearances. At this point in his career, he doesn't use Pro Bowl appearances as a barometer for his level of play. He acknowledged the fact in his usual candid tone.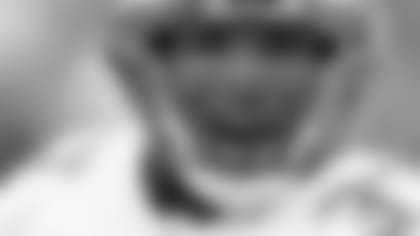 ]()"At one point, yes, because I thought it validated my play," Harrison said this week. "But it doesn't validate my play. That was when I was younger. I'm more focused on winning ball games and getting to the playoffs and winning playoff games. Before, the goal was the Pro Bowl. I think that is every player's goal. Because you've reached the so-called pinnacle. But I think because of the process and because of the popularity - the NFL pushes certain guys with the commercials and stuff like that - I think it's more of a popularity contest than anything else.
"I'm not bitter or anything like that, because even if you don't vote me in you're going to respect when I get on the field. That's my attitude."
Harrison, whose only Pro Bowl appearances were in 1998 and 2001, both with San Diego, is having another stellar season. He ranks among the NFL's top tacklers with a team-leading 122 stops, along with three sacks, two interceptions, six pass break ups and three forced fumbles.
In 2003, Harrison was named to the Associated Press All-Pro team, but wasn't offered an invitation to Hawaii.
"A lot of guys said, 'How could you make all pro and not make the Pro Bowl?'" Harrison said. "I don't know. I just try to go out there and try to play football and give my heart and soul, and whatever happens in terms of individual accolades, that's up to you guys to decide. I don't even get bothered by it, because I know. It's happened to me more than once. So now, it doesn't even faze me because I know the situation."
Indeed, Pro Bowl balloting isn't a perfected science. Fan balloting, which ended Sunday, counts as one-third of the total vote. Voting by the players and coaches, which counts as the remaining two-thirds, takes place today. Patriots head coach Bill Belichick noted the Patriots voted last week due to tonight's Monday night game. The rosters for the 2005 Pro Bowl are then announced on Wednesday.
Baltimore safety Ed Reed is having a defensive MVP-type season for the Ravens and held a lead in fan balloting as of late last week. Denver's John Lynchheld a lead in voting at the other safety position. Pittsbrugh's Troy Polamalu was second in fan voting, and with each conference taking three safeties, it could signal another snub for Harrison.
"It's a popularity contest," Harrison said. "That's all the Pro Bowl is, is a popularity contest. Over the course of time, a lot of guys deserve to go and don't go. Because a lot of times I've been in meeting where guys just say, 'Oh, okay. You've got the popular name, just fill it out.' Instead of really assessing football. I watch football I know football, and at a number of positions I know who is playing well and a lot of other guys do. But some guys just sign and get out of there."
The Patriots had two players voted to team in their Super Bowl season last year, when cornerback Ty Law and defensive end Richard Seymour made the trip, while linebacker Willie McGinest went as an alternate. The team had six players voted in following the 2002 season, while four made it in 2001.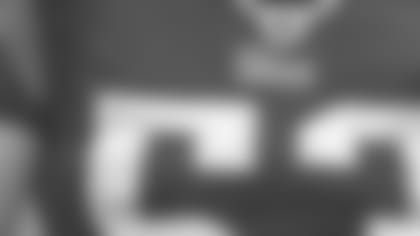 ]()Several of the Patriots are having deserving seasons. Kicker Adam Vinatieri and special teams player Larry Izzo are leading their respective positions in fan balloting and are likely to go. Seymour has made the trip the last two seasons and has played better of late, with 61 tackles and four sacks to his credit. Linebacker Tedy Bruschi, who has 103 tackles, 3.5 sacks and two interceptions, is in the mix behind Baltimore's Ray Lewis and Zach Thomas of Miami.
Offensively, Indianapolis' Peyton Manning and San Deigo's Drew Brees should get the nod at quarterback. That means Patriots quarterback Tom Brady (21 touchdowns, 9 interceptions), whose only Pro Bowl appearance came in 2001, will battle Pittsburgh rookie Ben Roethlisberger for the AFC's final spot. Likewise, Corey Dillon, who was fourth in fan voting and third in the AFC in rushing yards entering the weekend, is trailing Curtis Martin, LaDainian Tomlinson and Priest Holmes at running back.
Izzo, who went to the Pro Bowl in 2000 and 2002 as the special teams player, but some perspective on the trip, saying it's an honor but that players don't put extensive energy into the voting process.
"Some guys, sometimes get overlooked and sometimes they don't," said Izzo. "I think it's an honor, but that's not the end all be all. You see a lot guys who are great football players for whatever reason don't make it out there. Whether it's political or whether it's name recognition or whatever, if you base that on how you feel you can judge your own career, then you could end up being disappointed. It's kind of a balancing act. If you're number one goal is to win football games and be a part of championships teams, I think that's a little bit more gratifying."
Secondary ThoughtsFor the sixth straight week, when the Patriots take the field against the Miami Dolphins Monday night, they will be without the services of starting cornerbacks Ty Law and Tyrone Poole. Law is making progress from a broken bone in his right foot that has kept him out since Oct. 31, while Poole was placed on the injured reserve list Saturday. Rookie Randall "Blue" Gay and second-year corner Asante Samuel are expected to make their second consecutive start together against Miami, with Earthwind Moreland and Troy Brown again seeing time in nickel and dime packages.
"It's just a whole bunch of guys who want to get the job done," said Gay of the Patriots remaining cornerbacks. "They kept us on this team for a reason, just besides special teams. They saw something else in us. So they're putting us out there to do a job, and we just all have to do it. None of us are really the starters. We were the back ups. But we're in there, we have a job to do, and we've been playing there for a lot of games now, so we're getting more and more experienced."
Quick HitsThe Patriots have yet to sign a player for the roster spot vacated by Poole. Check back to Patriots.com for pre-game notes for the latest update before Monday's game. ... Indianapolis (11-3) and San Diego (11-3) both won Sunday, meaning the Patriots will have to wait at least another week to secure a first-round bye in the playoffs. The Colts (AFC Central) and Chargers (AFC West) clinched their respective divisions with wins. The Patriots earned a bye on three occasions (1996, 2001 and 2003) since it was instituted in 1990. ... The Patriots have the best record among AFC East teams in division games since the beginning of the 2001 season (19-5). ... The Patriots play Miami tonight for the first time in the month of December since 1997, when New England posted a 14-12 win on Dec. 22. ... Running back Corey Dillon has 1,309 yards rushing this season, and needs 149 yards over the final three games of the season to break Curtis Martin's single-season franchise mark of 1,458.