Foxborough, Mass. - The Patriots depleted group of wide receivers will be one name shorter starting today. The team placed rookie wide receiver P.K. Sam on the injured reserve Wednesday with a groin injury, ending the season for the team's fifth-round draft pick.
Sam, 21, battled a hamstring injury during training camp as was a surprise to some to be one of the Patriots six receivers on the 53-man roster to open the regular season. He was inactive for the first two games of the season but saw action against Buffalo and Miami with receivers Troy Brown and Deion Branch out with injuries.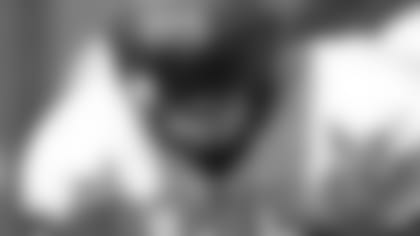 ]()Depth at wide receiver has been a concern throughout the season for head coach Bill Belichick, who clearly had guarded expectations for Sam.
"Don't forget, P.K. Sam is the youngest player in the National Football League," Belichick said after Sam's NFL debut. "Not that there are any awards for that or anything, but I am just saying in relative terms, he has less experience in a lot of ways than most everybody else, and in some ways, more than everybody else. As that situation changes and he grows and develops and gains some experience, it should improve. If he works hard and applies himself properly, it should improve."
Sam's injury leaves David Givens, David Patten, Bethel Johnson and Kevin Kasper are left as the only healthy receivers on the active roster.
The team has not announced who will replace Sam on the active roster. Veteran linebacker Matt Chatham and rookie running back Cedric Cobbs, who both began the season on the physically unable to perform list, are eligible to be activated and begin practicing this week. Chatham practiced Wednesday for the first time since the beginning of training camp. Teams have three weeks for PUP players to begin practice, and a three-week window once players begin practicing to determine their status for the remainder of the season.
"If we do, we'll announce it after practice today," Belichick said about activating Chatham or Cobbs.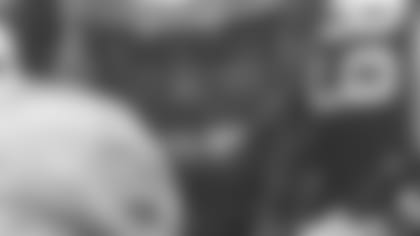 ]()Injury List Grows** Offensive tackleTom Ashworth(back), running backPatrick Pass(thigh) and cornerbackTyrone Poole (knee) all landed on the initial injury report of the week Wednesday. All three missed a portion of team practice and are listed as questionable for Sunday's game against the Jets. Both Pass and Poole were forced to leave Sunday's win over Seattle because of the injuries. Ashworth's injury, however, appears to be a reoccurring development of a previous malady. He missed the first 19 practices of training camp with a back injury, but has started all five regular season games.
The status of Brown (questionable, shoulder) and Branch (doubtful, knee) remains unchanged from last week.
Running back Rabih Abdullah (arm) and quarterbacks Tom Brady (shoulder) and Jim Miller (shoulder) are all listed as probable.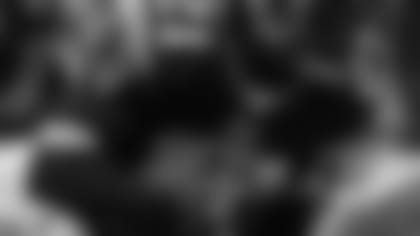 ]()Making The Most** CornerbackRandall Gay, who entered training camp a relative unknown as an undrafted rookie free agent out of Louisiana State, is one of the younger Patriots players who have made the most of his limited playing time. Gay has seen an increase in playing time because of a knee injury to Poole, often as an extra defensive in the Patriots nickel and dime packages. He recorded his first career interception against Miami and has recorded five tackles the last two games while displaying solid coverage skills.
"Randall isn't the most experienced guy, so there are a lot of things he hasn't seen or has only seen a few times relative to experienced players," Belichick said. "But he's picking it up quick. He comes from a good system, was well coached in college and fundamentally he's pretty solid player. We've used him in a couple of different spots and he's seemed to pick that up pretty well. He works hard. He has been pretty productive when he's been on the field - in the kicking game and on defense. If he can continue to take advantage of his playing opportunities and be productive with them, then he'll get more playing time."
Credit The Jets
Much has been made regarding the match-up of two of the NFL's three undefeated teams (Philadelphia is the other) when the Patriots host the Jets Sunday. The Jets, who are 5-0 for the first time in franchise history, haven't yet convinced the masses of their place as one of the league's top teams based on strength of schedule. Their victories have come against a group of five teams - Cincinnati, San Diego, Miami, Buffalo and San Francisco - that includes three last-place teams and who have a combined 6-22 record this season. Don't count Belichick as a detractor of the Jets' schedule or their perfect record.
"Are you kidding me? No," Belichick said. "The Jets are a good football team. Just put in the tape and watch them play. They've played some of the same teams we've played. They're good in every area, they don't beat themselves, they execute well, they don't give you much and you have to earn everything. They don't make any dumb plays, they don't turn the ball over, they don't get any penalties, they're good in the kicking game, and they lead the league in field position. They do a lot of things well. That's a credit to them. That's what we're up against."
Quick Hits
Law was sporting a Boston Red Sox hat during today's open media session in the locker room. "Whoever they play or wherever they play, we just want them to bring a championship home." ... When asked specifically what areas the Patriots have improved in through the first five games, Belichick listed special teams coverage, punt returns and the offensive production in the red zone. "We've had over 50 practices. I'd like to think we are a little bit better." ... After his spectacular 48-yard reception in the fourth quarter helped seal the game, Belichick was asked if wide receiver Bethel Johnson might play a bigger role in the offense. "If he's open." ... Corey Dillon and Eugene Wilson were both nominees for AFC Player of the Week honors, which were awarded Wednesday to Pittsburgh's Ben Roethlisberger and James Farrior. Dillon rushed 23 times for 105 yards and two touchdowns against Seattle, while Wilson recorded a game-high 11 solo tackles and forced a fumble. ... Brady isn't immune to the fact the Jets' John Abraham leads the AFC with seven sacks. "He is trying to break the quarterback's back. He comes hard and he comes fast and he comes all the time. It is a very good defensive front."