Foxborough, Mass. - New England head coach Bill Belichick has formulated some definite opinions about the Seattle Seahawks after watching game film on his next opponent.
"I think this is one of the most talented teams I've seen in a long time," Belichick said. "They have a lot of skill, a lot talent in every area of the team. This is no one-man band. They have players everywhere. There's just a lot of talent on this team. They're tough. I can see, the more I look at them, why everyone is so high on them. They're deserving."
Seattle, a trendy choice to represent the NFC in the Super Bowl this season following a 10-6 finish and a playoff appearance in 2003, enters the game fresh of a disappointing 27-33 overtime loss to St. Louis at home in which they blew a 17-point fourth quarter lead. The Seahawks controlled much of that game until the fourth quarter, leaving Belichick wary of the team that still leads the NFL in scoring defense.
"They have a good program," Belichick said. "They won a lot of games last year. I am not really worried about where they are. I am worried about what we are going to be. St. Louis can score on anybody from anywhere on the field in a very short amount of time. That is no secret. I am sure that St. Louis feels fortunate to win. You are behind for 55, 56-minutes of the game, behind in the last minute of the game and you win, you have to feel good about winning. On the other hand, when you just look at the game and you look at all of the plays, there are a good number of plays where Seattle clearly had the upper hand."
In some circles, Sunday's contest represents a decided marker on the Patriots 2004 schedule. With one-fourth of their schedule completed, the Patriots have faced three teams near the bottom of the league - Arizona, Buffalo and Miami are a combined 1-13 - while their next four opponents (Seattle, New York Jets, Pittsburgh and St. Louis) are currently a combined 14-4. On paper, at least, it's a decided difference.
It's a general practice among NFL coaches to break the 16-game schedule into four equal parts of four-games each for scouting and evaluation purposes. Belichick, who has referenced the theory in the past, isn't subscribing to it now. Not surprisingly, the only part of the upcoming schedule he's willing to look at is the next game.
"The next part of the schedule is Seattle," Belichick said. "I don't even know what happens after that. We will deal with it when those weeks come. We know we have 12 games left, but right now the only one that we can care about or do anything about is Seattle. That is really where our energy has to go. We can't worry about what else is out there."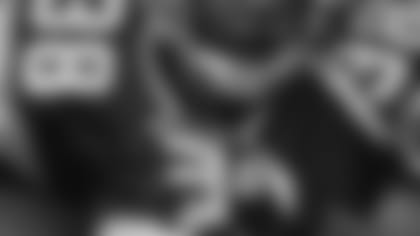 ]()Poole, Sam Added to Injury Report** CornerbackTyrone Pooleand rookie wide receiverP.K. Samwere added to the Patriots injury report Thursday after missing a portion of the team's practice. Poole, who did not play against Miami because of a knee injury, is listed as questionable with a knee injury although he wasn't listed on the report just a day earlier. Second-year cornerbackAsante Samuel, who made his second career start in place of Poole against Miami, would again be the likely candidate to start. Sam appeared on the report for the first time this week and is doubtful with a groin injury.
The rest of the injury report remains unchanged for the Patriots. Wide receiver Deion Branch (knee) is doubtful, while wide receiver Troy Brown (shoulder) and running back Corey Dillon (foot) are both questionable. All three missed portions of practice Thursday. Quarterbacks Tom Brady (shoulder) and Jim Miller (shoulder) remain probable.
Almost A Dead IssueA day after Bethel Johnson spoke publicly about his benching against Miami, Belichick offered little response to the wide receiver's claim that he had "no idea" why he was deactivated for the game. According to Belichick, the issues involved should be no surprise.
"I have a hard time understanding how he could say that," Belichick said. "That is all I have to say."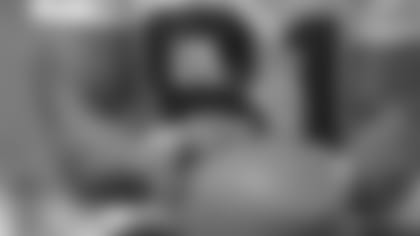 ]()Johnson stated Wednesday that he didn't ask, and subsequently wasn't told, exactly why he was left of the Patriots 45-man active roster for the game despite injuries to Brown and Branch. The news about the demotion was passed along to him on Saturday, with no indication during the week that he wouldn't be part of the game plan. "Of course [I was surprised]," he said. "I guess you've got to perform weekly. Like I said, I guess I didn't have a perfect practice. I don't know."
Published reports suggest that Johnson's benching was a result of his attitude during the week of practice leading up to the game. Belichick simplified the thinking that goes into a player's game-day status.
"I think what affects a player's status is a couple of things," Belichick said. "One is his performance. Another is what the overall strategy and game plan is. Those can vary. Again, for anybody, no matter what you are doing, whether it is competitively in athletics or in business or in anything else, if you can't recognize where there is a problem and address it, I don't know how it could possibly get improved."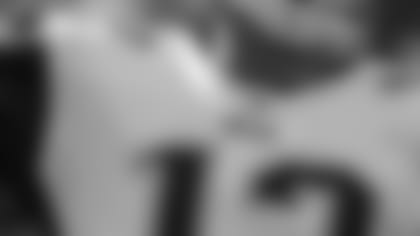 ]()Bounce Back Brady**Statistically speaking, Brady had one of the worst games of his five-year career against Miami. Brady completed 7-of-19 passes for 76 yards against the Dolphins, with one interception and two touchdowns to produce a 62.6 quarterback rating. He didn't complete a pass during the second half as the Patriots gained four first downs and 75 total yards. The totals set new career-lows in both completions and passing yards, and tied for the fewest passing attempts in a single game. In his second career start against Miami in 2001, Brady completed 12-of-24 passes for 86 yards in a 30-10 loss. In Week 6 last season, he completed 8-of-21 passes for 112 yards in a 17-6 win over the New York Giants. Brady returned to have solid performances on both occasions following said games, passing for at least 275 yards and two touchdowns.
Credit Brady for not letting Sunday's performance get to his psyche.
"You just try to keep getting better," Brady said. "Sometimes it doesn't always go the way that you planned it, but that is life and that is being a quarterback. You just believe in what you are doing and try to keep going back out there and keep trying to get the job done and hopefully win some games. You always want to play really well. When it doesn't you go back and re-evaluate what you are doing and try to get better."