Foxborough, Mass. - Patriots head coach Bill Belichick has made it a weekly custom recently to heap praise upon an opposing player in the upcoming game. This week's candidate is Pittsburgh wide receiver Hines Ward, and deservedly so.
Ward enters Sunday's game ranked sixth in the NFL with 43 receptions and seventh in the AFC with 531 receiving yards. He's been as dominant as any receiver over the last three years, recording three-straight 1,000-yard seasons while amassing 301 receptions and 26 touchdowns over that span. Ward's game is also about consistency - he's missed just two games over six-plus NFL seasons and has a reception in a team-record 94 consecutive games.
Belichick raved about the Steelers' three-time Pro Bowler today.
"I don't think there's any weaknesses in his game at all," Belichick said. "He's got excellent hands. He's tough, he's a great blocker, he's tough after the catch, he's a hard guy to tackle and he's really got a lot of playing strength. He's strong, he can create separation from a defender with his strength by pushing off and using his size. He can create it with his quickness; he can create it with his speed. And he's got the hands to catch the ball away from his body, so even if a guy is on him, he's strong enough to reach out there and pluck it. On the short passes, if you lay off him he's tough after the catch. He'll break tackles and gain yards. If you play out there tight, he's physical enough and fast enough to get behind you. He plays the ball very aggressively down the field."
The Patriots who will most likely see the most of Ward on Sunday is veteran cornerback Ty Law. It's a match up Law - who has four Pro Bowl appearances himself - is looking forward to.
"Hines Ward does it all," Law said. "He's the best blocking and most physical receiver in the game right now. He presents a different type of challenge. I love the challenge. He's going to come out there and play hard every play. We have a mutual respect for each other, and it's always good competition. I just know that I have to be prepared in two or three more phases than I might have to with another receiver."
Part of what makes Ward unique is his remarkable athleticism. He started at four different positions - flanker, tailback, quarterback and split end - while at the University of Georgia, finishing second in school history with 3,870 all-purpose yards. He carries a high level of respect within Gillette Stadium and may not be able to carry the "underrated" label around the rest of the football world much longer.
"He would be an exceptional player even if he played receiver his whole life," Belichick said. "He's very good. I don't think there's really any weakness in his game, and I think everybody in the league knows it."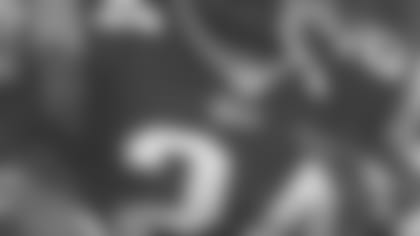 ]()Law Going Home** For Law, Sunday's game at Heinz Field will have added significance. Law, a native of Aliquippa, Pa., will not only be matched up against Ward, but will be looking to set the Patriots all-time interception record in front of his hometown team. He recorded his 36th career interception against Seattle Oct. 17 to tieRaymond Clayborn for the franchise lead.
Law, now in his 10th season, has recorded 24 tackles, one interception and six passes defended in four career games in Pittsburgh.
"I love going home to play in front of my hometown," Law said. "I love to play against the Steelers, and it's always going to be like that as long as I'm in another uniform. I'll always look forward to playing those guys. They have such die-hard fans, which is great. Half the people in my hometown, they want me to do well. They want me to pick off the ball and get touchdowns and everything else. I think deep down inside the majority still want the Steelers to still win, but that's fine too. I love it. I love being under that type of spotlight."
Bye Week Advantage?
One would be inclined to think the NFL schedule makers did the Steelers a favor by giving them a bye week the weekend before facing the Patriots. The Steelers have a winning record under head coach Bill Cowher after bye weeks, but it's clearly not one-sided. Pittsburgh is 7-6 in 13 games after a weekend off, including a 2-2 record since 2000.
Across the league, teams coming off a bye week have a 7-9 cumulative record this season.
"You get an extra week to rest, you get an extra week to study your opponent and more time to spend with your family," linebacker Rosevelt Colvin said. "Bye weeks are great, I guess depending on your coach. If he gives you an opportunity to rest - sometimes practices can be harder and you might be at the facility longer than a regular week. But bye weeks are always an opportunity to rest up, get extra lifting in, extra film work in and sort of get the edge on your next opponent."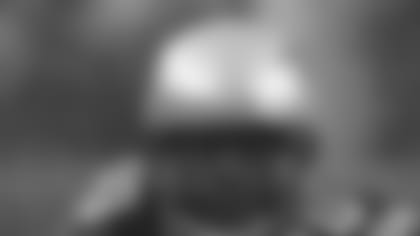 ]()Brown Practices; Klecko Out** Patriots wide receiverTroy Brown took part in portions of practice Wednesday that were open to the media. Brown was decked out in a red practice jersey, likely signaling the no-contact rule quarterbacks generally enjoy during pre-season. Brown, who injured his shoulder against Buffalo on Oct. 3, was officially listed as "questionable" for the fourth-straight week when the injury report was released Wednesday.
"Better. They're better each day," Belichick said about the progress of Brown and fellow receiver Deion Branch. "They're working hard. They come in, they put in a lot of time, they get a lot of treatment. The trainers and strength coaches work hard with them, and they're definitely improving. Hopefully they'll be ready soon."
Branch (knee) has not seen the field since he was injured in Week 2 against Arizona and remains doubtful. Cornerback Tyrone Poole (knee), offensive tackle Tom Ashworth (back) and running back Patrick Pass (thigh) are listed as "questionable" again this week. Poole and Pass did not play against the Jets. Quarterbacks Tom Brady (shoulder) and Jim Miller (shoulder) are again listed as "probable."
Fullback Dan Klecko is listed as "out" against Pittsburgh and likely will not play after suffering a right leg injury during the fourth quarter against the Jets. Klecko was injured at the end of a reception and had to be helped off the field.
Quick Hits
Rookie running back Cedric Cobbs practiced Wednesday for the first time this season. Cobbs, the team's fourth-round draft pick, spend the first seven weeks of the season on the physically unable to perform list. The team will have 21-day window to make a decision on Cobbs' status. ... Law will be a guest on ESPN's "Pardon the Interruption" tonight at 5:30 p.m., while linebacker Willie McGinest will be on the "Budweiser Hotseat" during tonight's 6 p.m. "SportsCenter." ... Belichick compared Pittsburgh rookie quarterback Ben Roethlisberger to Minnesota'sDaunte Culpepper. "He's made a lot of big plays. He's big, he's strong, he's really hard to tackle. He's kind of like a Daunte Culpepper. I don't know what he weighs, but they can't get him on the ground. They have two or three guys and he shrugs them off and then stands up and throws a 50-yard touchdown." ... Belichick said that the Patriots will emphasize tackling during the week of practices leading up to Pittsburgh. "Tackling is definitely going to be an issue. That goes back to Pittsburgh's style of play. Even though you might have the X's and the O's, and your guy might be there, you still have to get it done." ... Belichick was asked the obligatory Red Sox question on Wednesday. "I'm happy for what Terry [Francona] and the Red Sox are doing. I've had a good relationship with them. I was kind of there in the beginning this year, down in the dugout watching them in Florida play the Orioles and all that. It was sort of fun re-establish a relationship with a new manager and so forth. I congratulate them on what they've accomplished. They aren't finished yet, but it certainly looks like they're well focused to get to wehre they want to go. It's really a credit to them. They've gone through a lot, and they suited up to it and beat all comers. Hopefully they'll be able to get the one more they need."