Foxborough, Mass. - Beyond its normal immediate implications, Sunday's contest between two undefeated teams at Gillette Stadium will hold some historical significance.
When the undefeated New England Patriots (5-0) host the unbeaten New York Jets (5-0), it will mark the first time since 1973 that two teams with untarnished records have met this late in the season. The last instance was 31 years ago, when the 6-0 Vikings edged the 6-0 Rams by a score of 10-9 on Oct. 28, 1973. In fact, Sunday will mark only the fourth time in league history two undefeated teams with at least five wins have met, with the other two occasions dating back to 1921 and 1923.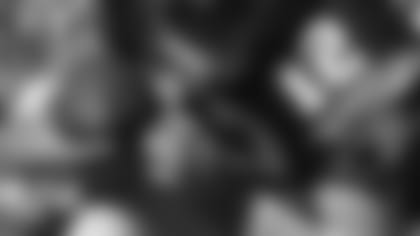 ]()"It hasn't happened very often in the NFL with two teams being undefeated and playing this late in the season," Tom Brady said. "There is only going to be one of us at the end of the week. You can't write about that one next week."
Obviously, this game has other, more immediate implications. As AFC East rivals, the game could dictate home field advantage during the playoffs. The Patriots won both meetings last season, but the teams have split the last eight games overall, dating back to 1999. Any talk of home field advantage in the series is for naught. Although the Patriots have won an NFL-best 14 consecutive home games, their last loss was on Dec. 22, 2002 - against the New York Jets.
Oh, and Jets have also won five of the last six games at Gillette.
"Any time you play a division opponent, it is different," Brady said. "Any time you play the Jets, it is different. This is the best team we have played all year. They are 5-0 and have proved that they can win some close games. We have our hands full. We always feel like we have a great advantage at home, but at the same time they have beaten us five out of the last six times here at home. You wish that it could play even more of an advantage, but it just hasn't for some reason in this series."
Patriots head coach Bill Belichick has made it a habit to talk up opponents each week. Although the Jets perfect record has come against team with a combined 6-22 record - Cincinnati (1-4), San Diego (3-3), Miami (0-6), Buffalo (1-4) and San Francisco (1-5) - Belichick scoffed at the idea the Jets' 5-0 record isn't all that impressive.
"Are you kidding me? No," Belichick said insistently. "The Jets are a good football team. Just put in the tape and watch them play. They're good in every area, they don't beat themselves, they execute well, they don't give you much and you have to earn everything. They do a lot of things well. That's a credit to them. That's what we're up against."
Injury Update
The Patriots official injury report remained unchanged Friday. Wide receiver Deion Branch (knee) is doubtful, while wide receiver Troy Brown (shoulder), cornerback Tyrone Poole (knee), running back Patrick Pass (thigh), tackle Tom Ashworth (back) and running back Rabih Abdullah (arm) are all questionable. Brown, who has been inactive the last two games, did take part in the entire practice session Friday for the first time this week.
Quarterbacks Tom Brady (shoulder) and Jim Miller (shoulder) remain probable.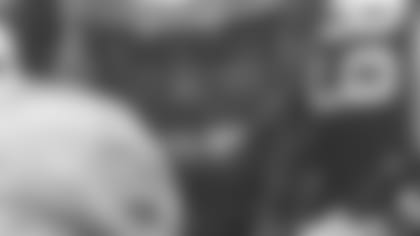 ]()Contingency Plan** With Ashworth's status in doubt, the Patriots could be precariously thin at offensive tackle against the Jets. Ashworth, who showed up on the injury report for the first time this week, missed the early portions of training camp while recovering from the same injury. If Ashworth can't play or has to leave the game, fourth-year tackleBrandon Gorinwould take his place. Gorin was elevated to the top backup at both tackle spots whenAdrian Klemm was placed on the injured reserve Oct. 7.
The Patriots typically carry seven active linemen into each game, meaning they would have to lose three players to injury before moving a player - likely a tight end or defensive lineman - from another position in an emergency.
"We work other people at tackle," Belichick said. "So, if it comes to that, we will let you know. As I have said many times, you have to build your own depth. You just don't have a guy that can back up every spot along the line. Some people have to play a couple of spots and you are going to have to double up. Somebody has to double up and anytime you think about taking your players and your depth into the game, if you ever lose two players in the same position, you are in trouble.
"If you lose three at one position, then you are holding on for dear life," added Belichick.