Foxborough, Mass. - Ben Watson's rookie season with the New England Patriots has come to an abrupt end.
Watson, a first round pick by the Patriots in the 2004 NFL Draft, was placed on the injured reserve list Wednesday due to an undisclosed knee injury. The transaction means the 23-year-old tight end will miss the remainder of the regular season after just one game in a Patriots uniform.
Watson's brief tenure with the Patriots has been eventful. The second of two first round picks by the Patriots at No. 32 overall, Watson missed 18 days of training camp in a contract dispute before signing a reported six-year contract on Aug. 16. He quickly displayed his athleticism and speed in three preseason games, leading the Patriots with 10 receptions for 114 yards and a touchdown.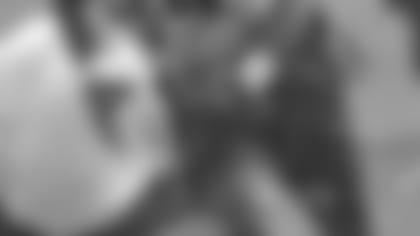 ]()Expected to give the offense a dynamic third option to Daniel Graham and veteran Christian Fauria, Watson started his only game in the season opener against Indianapolis, catching two passes for 16 yards. He was listed as inactive for the Patriots Week 2 game against Arizona.
To replace Watson on the active roster, the Patriots signed veteran free agent tight end Jed Weaver. Weaver, in his sixth NFL season, caught 35 passes for 437 yards and a touchdown while starting 15 of 16 games for San Francisco last season.
No Inspirational Speech Needed
Patriots head coach Bill Belichick doesn't believe that status quo will be good enough this time around. Belichick said during his daily press conference Wednesday that the 2-0 Patriots will need a better performance than it has had in its first two games to win at Buffalo on Sunday.
"They look pretty good to me," Belichick said. "We're going to have to play a lot better than we played the first two weeks to be competitive there. Nobody knows better than we do how hard it is to win in Buffalo. We got a real lesson on that last year.
It might be an understatement to say the Patriots are taking Buffalo cautiously. Despite the fact the Bills are 0-2 after consecutive 13-10 losses to Jacksonville and Oakland to start the season, the 31-0 drubbing the Patriots took in Buffalo last season isn't a distant memory. Belichick was candid when asked if he had to say anything in particular to his team to keep them in a one-game-at-a-time mentality as they prepare for their first division opponent of the season.
"Last time we went to Buffalo we got beat 31-0," Belichick said. "What else is there? I'd like to go up there this year and not get beat 31-0. We talked about Buffalo. I mean, they're a good team. It's a division game, it's on the road, and last time we went up there we got killed. So, I hope we can be a little more competitive than that this time. We'll find out whether we can or not."
Richard Seymour is one of many Patriots who buy into Belichick's line of thinking.
"Yes," Seymour said emphatically. "You look at their football team, they could easily be 2-0 and they play well at home, especially when they start fast it can be a tougher place to play in. But I think as a player that's what you want. You want to go into a tough environment, you want to go into places like that or places like Oakland, where it's tough to play. We look at the film, and we see them as being dangerous."
Injury ReportThe initial injury report of the week didn't bring any more good news for the Patriots offense. Wide receiver Deion Branch (knee) was listed as doubtful for Sunday's game while running back Kevin Faulk (knee) is listed as questionable. Very little is known about the severity of the injury to Branch, who was injured against Arizona before the bye week. Faulk has yet to play during the regular season for the Patriots after suffering a knee injury against Carolina during the preseason.
Quarterbacks Tom Brady (right shoulder) and Jim Miller (right shoulder) are both listed as probable for New England.
For Buffalo, quarterback J.P. Losman (lower leg), safety Lawyer Milloy(forearm) and running back Shaud Williams (knee) are all out for Sunday's contest. Guards Mike Pucillo (back) and Chris Villarrial (back) are both listed as questionable.
Quick HitsWeaver will wear number 85 for the Patriots. â?¦ Count Brady as one player who believes former teammate Drew Bledsoe has something left in the tank. " I think he has all the talent, ability and the mental attitude. He is as tough as anyone I have been around. He is extremely competitive. He works his butt off, and I think he is tremendous player. Anyone who says he can't do it, tell them to turn on the tape and watch how he plays. He can still play." â?¦ Buffalo first-year head coach Mike Mularky seemed at a loss when asked about the keys to beating the Patriots. "One is don't beat yourself. Two â?¦ I don't know if there is a number two. I know if you do number one, you really have no chance."