Devin McCourty, Safety
(On if he baited Matt Schaub into throwing an interception)
"Not really. Just dropping back there and just trying to read his eyes and I was able to get a good jump on it and make a catch."
(On if tonight was a statement game for the defense considering how much attention the Houston defense has received throughout the season)
"You know we feel like we just have to keep improving. What everyone says [is] what everyone's got to say. We know we're a good defense here. We know we've played really well the last couple of weeks and the biggest focus for us is just trying to build on that and keep it going. Our focus is to try to keep getting turnovers. We had a couple more chances today that we really need to take advantage of, but that was just a big turnover at that point in the game, just to get our offense back on the field. We talk about it all the time, but if we get the offense the ball when they're hot they can put up a lot of points fast, so we just try to keep doing it. "
(On if he imagined the defense would hold the Texans scoreless for close to three quarters)
"We know if we do what we want—what Coach Belichick tells us coming into the week—we've got a good chance to play any team tough and to really take advantage of what he says. If we play that way—we can't predict the score—but we know we can really dominate games."
(On if Aqib Talib allows the defense to do things that they were not able to do before his arrival)
"Some things, but a lot of things that we do are very similar to what we've been doing all year. As you guys know, each week around here things can always change—we can do some different things. I think his ability as a football player to learn things [like] new concepts—just like everyone else out there— enables us to do those things. I think him, along with Alfonzo Dennard, have done a good job of playing on the outside and then Kyle [Arrington] had another big game inside at the Nickel.
(On why the team does not seem overly excited about beating a team that was previously 11-1 and had not lost on the road all season)
"I think coming into this game we understood that this wasn't the end of the season. This wasn't going to decide anything. We still have a tough game coming in next Sunday night. So we understand that. It was another game, it was a big game, an AFC team and we were able to come in and get a win tonight, but this season is far from over."
Vince Wilfork, Defensive Lineman
(On the team's effort)
"We practiced well. We knew that if we practiced well and executed well, we would be pretty successful. I think everybody did a really good job tonight. All three phases helped one another. It wasn't just one player or one group. We played together as a team tonight and that is what we are going to need going forward. We're going to need everyone to step up and play their best because it is going to get tougher each week. We'll start again this week with San Fran so (it's a) short week for us but we'll get back to work and get back at it. Hopefully we can prepare well and execute well come Sunday night."
(On the Texans)
"I knew if we played well, we were capable of (getting the win). That's a good football team. I don't want anyone to mistake that just because we put up the points that we did. At the end of the night, we played very well and everything fell in our favor."
(On the team's work this week)
"I think tonight, we played well together as a unit. Everybody helped us win. I think the scout team gave us a really good look this week. The best look they could possibly give us playing against a team like this. They did a good job getting us prepared for this game. The coaches put us in some good situations, so it's a good team win, all the way around. From the players to coaches to the scout team, everyone was involved with this win. We're all going to be in for this week. It's a big week for us. A short week but a big week."
Logan Mankins, Guard
(On containing J.J. Watt)
"I would say most of the night it went pretty good. I think we owe a lot to it being Matt Light Night. It was like we had six guys out there so he helped us a lot."
(On if the offensive line would have heard it from Matt Light if they did not perform well)
"We hear it from everyone – you guys, the coaches, the fans."
(On what makes J.J. Watt so good)
"Well, he's a good player and he's got a good skill set and he's a relentless guy and I think he fits that defense perfect – the way they run it."
Brandon Lloyd, Wide Receiver
(On the win)
"Obviously the Texans are a really good football team. We did a pretty good job of executing in the first half, for the most part, but we still have things that we need to improve on. I think we had a great week of practice and we did the things that were necessary to come out and execute well. It was a team effort."
(On his first touchdown)
"That was definitely a scheme play and we worked hard on that all week. When the opportunity presented itself, Coach (Josh) McDaniels called it at the right time and we were able to take advantage of it."
Donte' Stallworth, Wide Receiver
(On the outcome of tonight's game)
"We had a game plan that we wanted to execute and I felt like for the most part we did. We came in and we wanted to play a sixty-minute game. You watch those guys (the Texans) on film all year and there is a reason why they came in here at 11-1. They are a really good team. Today we just played well and ended up winning the game."
(On the touchdown catch)
"That particular play is something that we had worked on, even in the Spring. It was just an opportunity where they were kind of flat-footed and it gave me an opportunity to run by the guy and Tommy made a great throw. He put it up for me to catch it and that's what I did."
(On how meaningful it was to be back with the team)
"Just being out here with the guys. When I first got signed earlier this week it was really good being back around the guys, being back here in the locker room with the fellas. It's been a good week. I wanted to come in and make sure that I was prepared. I've been studying hard all week and I felt like I was prepared coming in. The coaches did a good job of preparing me. My coach, Chad O'Shea, did a great job of preparing me and we ended up making some plays today and winning the ball game."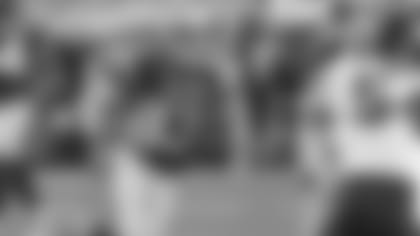 Wes Welker, Wide Receiver
(On if he was surprised by how well the Patriots moved the ball against the Texans)
"I think we know we can move the ball pretty well against a lot of teams. Coach put together a good game plan and we went out there and executed the way we needed to and luckily came away with a good victory for us."
(On if he thought the offense would be able to execute as well as they did)
"We know we have the capability of doing it and just went out there and tried to execute the best we could and tried to roll it out there. But I feel like we left a lot of plays out there for sure."
(On why he dropped a few passes)
"Just a couple bad plays. You've got to move on from the next ones and keep your confidence going and not let it get in your head. I didn't do a very good job of that tonight and I've just got to work on it this week and come back stronger next week."
(On if starting fast was a point of emphasis against the Texans)
"Absolutely. [Houston] is a team that really does well from ahead and we wanted to make sure that we came out and were playing well early and were able to finish it through the fourth quarter."
Brandon Bolden, Running Back
(On what he did to stay active)
"I worked pretty much, just worked. Worked as hard as I could for as long as I could just to make sure I didn't fall too far off."
(On being out there for the first play in the kick coverage)
"It felt good. I haven't done that in a while, so it felt pretty good."