Vince Wilfork, Defensive Line
(On tonight's game and the team's ability to get things going late in the game)
"Yeah, we just dug ourselves a hole early and we couldn't fight out of it. But the way we played, we can't beat anybody. We had opportunities, but we didn't make anything happen with some opportunities and we left a lot of plays on the field. You have to give them credit. They came in, they capitalized on our mistakes and that's what any good football team does. They were a better team tonight. They definitely were."
(On what he would say to the team after tonight's game)
"We have to be consistent. Over the past few weeks and months, we were playing consistent. We were being consistent and tonight we were inconsistent. We made plays; we didn't make plays. We played a brutal half and then all of a sudden in one quarter we came out and everything clicked. So we just have to be more consistent. We have to stick together. You know everything—character. It's a test of character. We knew it was going to be a physically tough game and a mentally tough game. So we took one on the chin; we definitely did. But at the same time, this team showed some fight, but it just wasn't enough at the end. We basically blew a half off and it cost us big time."
(On if the San Francisco 49ers did anything surprising)
"Not at all. They came in and they did what they do. They didn't change anything. They executed very well and we didn't. In one quarter you saw us executing and we were on the field and off the field, on the field and off the field. The offense was scoring. I mean, it was like clockwork. But it just wasn't enough. At the end of the day, it just wasn't enough. They made a lot more plays than us. They executed at a high level and the gap was just too big."
(On if he was surprised in the drop off in performance considering how well the team has been playing lately)
"You're always upset. Anytime you lose, you're upset. But that's a good football team. There are some things that we're going to watch on film. We shot ourselves in the foot. It wasn't those guys being great; it was just some of the things were bonehead plays from us and giving up plays we shouldn't have given up. But, hey, what can you do? You live and you learn. You coach off of mistakes and you move forward. It's not going to damper anything or any of our goals. We're taking it one game at a time. So tonight we just weren't the Patriots. We just didn't play well."
(On if he was encouraged when the team tied the game at 31-31 and seemed to have momentum in their favor)
"[I] always thought that we were in the game; we just needed to get on a roll. When we're on a roll, we play very well. But at the end of the day, when you blow off 30 minutes of a football game, it's going to be tough to come [back] on any type of team, especially a very good team like the '9ers were. So we were lucky that we got it that close. But you know, we come in, we watch film, we make the corrections and we move forward. We don't have time to cry over things and missed opportunities. You have to learn from them, you have to coach from them, you have to play better from them and you have to move forward. So it's going to be critical for us to move forward—put one foot in front of the other and just keep grinding."
Steve Gregory, Safety
(On if the Patriots had to adjust to the 49ers' physicality)
"No, we knew what kind of physicality they brought to the game and it was exactly what we expected."
(On how disappointing the loss was in terms of its affect on the Patriots' playoff seeding)
"Well, it's just disappointing that we lost. We come out every week and we work hard all week to win a football game. And when you don't win, that's disappointing. The seeding and all that will play out how it plays out. We've still got a few games left here, so we'll just grind away and get on the next game."
(On if there's anything positive to take away from the comeback)
"I guess we had a chance there at the end, but we killed ourselves in the beginning, not playing good enough football."
Jerod Mayo, Linebacker
(On if there's anything to be gained from coming back from 28 points down)
"I'm not sure. We'll watch the film tomorrow and see, but at the end of the day, it's not good enough to win against quality teams like the 49ers. They came out and out-executed us and had a good game."
(On if the defense was surprised that Colin Kaepernick stayed in there against good pressure)
"Not really. He's been doing it a lot over his last three or four games. He's a good quarterback, making plays with his feet, especially on third down, and made some good throws."
(On if the 49ers offense threw the ball more than the Patriots expected)
"We knew [Colin Kaepernick] could throw the ball from watching film. We didn't know if they were going to throw it or not because it was raining a bit. But they came out and threw the ball, scored early on us. Like you said earlier, we fought back, but it wasn't enough."
(On how disappointing the loss is, considering the Patriots controlled their own destiny)
"It is very disappointing. Anytime we lose a game it's disappointing, but especially one like this where we had a good game plan, we just didn't go out and play. We couldn't get turnovers. We've been getting turnovers all year on the defensive side of the ball and we couldn't get any turnovers today."
Wes Welker, Wide Receiver
(On San Francisco's play)
"They came out and played with a lot of energy and played really well, so hat's off to them. We didn't, and it showed."
(On if there were positives to take away)
"Not really. We still lost the game"
(On what went wrong in the first half)
"Everything. We turned the ball over. (It was) A lot of bad football."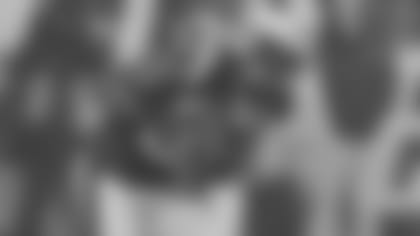 Devin McCourty, Defensive Back
(On Colin Kaepernick)
"He's been poised throughout the games. Nothing seems to rattle him. He's been able to just play his game. Even last week against Miami, (with the) game on the line, important drive, and he keeps it and runs down the sideline for a touchdown. We knew we weren't going to really rattle him or get him out of the game. We knew that he was a tough player."
(On the seven-man blitz called, resulting in the 49ers' final touchdown)
"Throughout the game, you call different plays to try and get a rush or play in coverage. There were different things that he recognized and (he) did a good job."
(On replicating the performance week after week)
"We have to watch the film and try and fix it. I said that last week. It doesn't matter if you play great for one game. It's about doing it each week. We played badly this week so we have to work on it and fix it next week."
(On the team's overall performance)
"We knew we were going to fight until the end but you can't play any good team in the NFL and spot them all those points, then think you're going to be able to come back and win. That's not going to happen this time of year and against a team of that caliber. We have to play better from the beginning to the end."
Brandon Lloyd, Wide Receiver
(On if the Patriots can take anything positive from the loss)
"We just have to watch the film."
(On what was different in the second half)
"We executed better. We kept the ball better and kept ourselves out of bad situations like those third and long situations."
(On if the team identified certain areas of improvement at halftime)
"It was the execution. We need to hang on to the ball. We need to catch the ball and those are the things we identified and we came out and executed a lot better in the second half."
Logan Mankins, Guard
(On if the 49ers first half performance surprised the Patriots)
"We knew they were a fast start team and a good defense and we just didn't get anything going that first half. You know we had some turnovers, some penalties, some not so good runs, a few pressures, so it all adds up to a bad half."
(On if the team can feel proud of erasing a 28-point deficit)
"Well, we're disappointed we lost, but I think there are some good signs that we fought back to tie up the game, so we came back, but we just came up a little short still, so when you start that bad and dig that big of a hole against a good team it's going to be hard to win."
(On if the Patriots did anything different during the comeback)
"We made some plays. We scored and took care of the ball so we gave ourselves a chance to move the ball."
Aqib Talib, Cornerback
(On the play of Colin Kaepernick)
"He looked good. We knew that coming in… about how good he was. We knew he was a talented kid and he came out and showed it tonight."
(On if the Patriots made a lot of sideline adjustments)
"We made adjustments and we made a good job of making adjustments. We just didn't do a good job of executing. We made adjustments and we just didn't execute. We let too many balls get deep on us."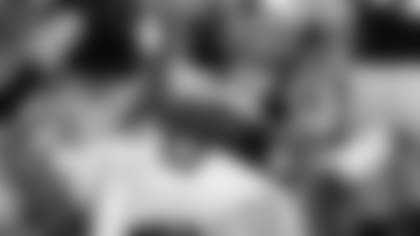 Stevan Ridley, Running Back
(On the performance of the team)
"We played a good football team and you can't beat a good football team playing like we did today, all the way around starting with myself. You can't have balls on the ground. You can't have turnovers. You can't give them opportunities to go down there and capitalize and that is exactly what they did. We just can't hang our heads. We just have to get back to work."
(On the turnovers)
"No one is harder on myself than me. Nobody is more upset when I fumble than Stevan is. For me I just have to keep working. There is lot of football left to be played. You can't look back and that's something we haven't down all year, wins or losses. We have moved forward. So for me that is just what I have to continue to do. But I have to do better. I have to do better in game situations holding onto the football. We can't have mistakes like that."
(On the 49ers as a team)
"They are a solid team. The 49ers are a great football team. We gave them too many opportunities. We couldn't come in here and play them that way. We gave them opportunities to capitalize on and that's exactly what they did. So for us as a team we just have to keep working. We're going to be alright. There is a lot of football left to be played. We're just going to keep grinding it out."
Rob Ninkovich, Linebacker
(On the outcome of the game)
"You can't play like we played tonight. It's just not good football. You can't turn the ball over and you just can't have the series of events that we had early in the game that you dig yourselves in a hole. 31-3 against a good team, it's hard to come back and win from that. I think this is a good lesson for us. I'd rather take it now than down the road. Obviously, they are a good team. You have to give them credit. You can't take anything away from what they have done on the field. They came in, they had the turnovers, they made the plays that they needed to make. So that one is on us. We are going to watch the tape tomorrow. Obviously there are probably going to be some things that you are going to get yelled at for but you just take that, hold yourself accountable for the things you didn't do right and move on."
(On coming back from the large deficit)
"It just shows our character. We are never going to quit. It's obviously not the way we are made. We are just fighting, trying to get back to win that game. Obviously there are a couple of plays that you want to have back there towards the end to change the outcome of the game. But even if we pull that one out it wouldn't have felt like a true victory because of the way that we started the game off. You just can't start a game like that."