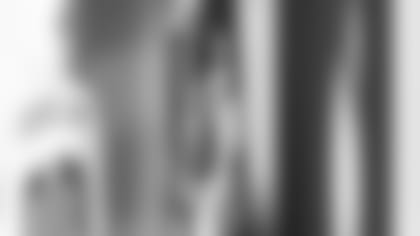 ]()
            While most of the chatter around Patriots Nation still revolves around the chances of the team selecting a running back in the upcoming draft, the Patriots added another body to the current stable of options behind Tom Brady by re-signing veteran free agent **Michael Cloud** on Monday.  

"Mike is happy to be back with New England," Cloud's agent Jonathan Feinsod said. "He is thrilled to be a Patriot."
The 5-10, 205-pound Cloud played in five games with one start for New England in 2003. He finished the season with 27 carries for 118 yards and a team high five rushing touchdowns. After sitting out the first four games of the season with an NFL suspension, Cloud burst on the scene in his career with the Patriots with seven carries for 73 yards and two touchdowns in his debut in Week 5 against the Tennessee Titans.
The Patriots had a negotiated right of first refusal with Cloud, the opportunity to match any offer he might receive on the open market, but Feinsod would not comment on whether today's signing was New England's matching of another team's offer or simply a deal reached between the two sides.
Originally drafted in the second round of the 1999 NFL draft out of Boston College by Kansas City, Cloud has played in 61 games in his career with the Patriots and Chiefs. His career totals include 148 carries for 499 yards (3.4 avg.) with nine touchdowns, as well as 12 receptions for 97 yards.
            ![]()

            The 28-year-old Cloud joins Kevin Faulk, Patrick Pass, Fred McCrary, Malaefou Mackenzie, Frank Moreau and Phillip Crosby in the group of running backs currently under contract with the Patriots