The New England Patriots reduced their roster by 15 players today to reach the NFL's mandatory roster limit of 53.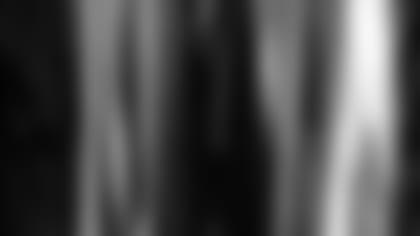 ]()
            They did so by placing veteran offensive lineman **Lance Scott** on the injured reserve list, placing second-round draft choice **Adrian Klemm** on the physically unable to perform list, releasing one veteran player and waiving 12 others. Running back **Raymont Harris** had his contract terminated, while 12 others were waived, including two draft choices.  

With today's transactions, the Patriots now report 51 players on their active roster.
Scott, 28, was signed by the Patriots as a free agent on April 10, 2000. He has started 27 of 32 games during his five-year career, but missed the entire 1999 season after suffering a knee injury in a preseason game with the Giants last year.
Klemm, 23, was drafted by the Patriots in the second round of the 2000 NFL draft. He sustained a knee injury during mini-camp last spring and missed the entire preseason while rehabilitating the injury. By placing him on the PUP list, Klemm will not be available to the Patriots until after the sixth week of the regular season, at which time he can begin practicing.
A complete list of today's player transactions are listed below (in alphabetical order).
ADDED PHYSICALLY UNABLE TO PERFORM LIST
Klemm, Adrian
ADDED TO THE RESERVE LIST-INJURED
Scott, Lance
VETERAN RELEASED
Harris, Raymont
PLAYERS WAIVED
Anderson, Maurice NT
Carter, Chris FS
Eitzmann, Chris TE
Gatrell, Rob G
Johnson, Garrett, NT
Johnson, Olrick LB
Malveaux, Kelly CB
Marriott, Jeff DE
Megna, Marc OLB
Morey, Sean WR
Pass, Patrick RB
Tuitele, Maugaula LB
After 4:00 p.m. EDT tomorrow, teams may establish a practice squad of up to five players