PATRIOTS (5-3) vs. BILLS (3-5)
Sunday, November 11, 2012 at 1:00 p.m. ET
Gillette Stadium (68,756)
The New England Patriots beat St. Louis, 45-7, two weeks ago at Wembley Stadium in London to improve to a 5-3 record, the same record the team had in 2011 after eight games. The Patriots finished the month of October with a 3-1 record and are now an NFL-best 35-7 in the month of October since 2003, including a 20-1 record at home.
After traveling for five of the first eight games this season, the Patriots will return home to host consecutive games for the first time this year. The Patriots return to action on Sunday, Nov. 11, at home against the Buffalo Bills and then will face the Indianapolis Colts on Nov. 18.
KEVIN FAULK TO BE HONORED AT HALFTIME
Former running back Kevin Faulk, who closed his 13-year career as one of the most productive Patriots' players in the team's history, will be honored at halftime of the Buffalo game. "Kevin Faulk helped define the way an entire generation of Patriots fans have come to view and appreciate our brand of football," said Patriots Chairman and CEO Robert Kraft. "He worked so hard to get better every year. He was always one of the first to arrive in the building and among the last to leave. His work ethic, enthusiasm for the game and clutch performances, especially on third down, earned him the respect of his coaches, teammates and fans alike. He retires a Patriot whose career will always be celebrated for helping deliver three Super Bowl Championships to New England."
DIVISIONAL DOMINANCE IN NOVEMBER
The Patriots have the highest winning percentage in division games from November until the end of the season since 2002.
TELEVISION: This week's game will be broadcast to a regional audience by CBS and can be seen in Boston on WBZ-TV Channel 4. Ian Eagle will handle play-byplay duties with Dan Fouts providing color. The game will be produced by Bob Mansbach and directed by Suzanne Smith.
RADIO: 98.5 FM, The Sports Hub, is the flagship station for the Patriots Radio Network. A complete listing of the network's 40 stations can be found in this press release. Play-by-play broadcaster Gil Santos is in his 36th season as the voice of the Patriots and will call the action. Former Patriots quarterback Scott Zolak will handle the color commentary.
NATIONAL RADIO: This week's game will be broadcast to a national audience by Compass Media Networks. Chris Carrino and Brian Baldinger will call the game.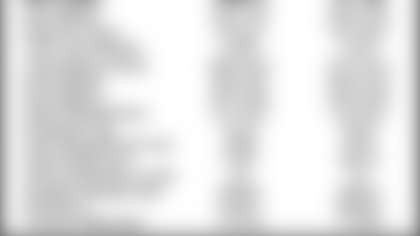 The Patriots and Bills will meet for the 106th time and the second time in 2012, with New England holding a 63-41- 1 edge following a 52-28 victory against the Bills in Buffalo on Sept. 30. The Patriots will be looking for their 22nd sweep in the annual series.
The Patriots are 33-19 alltime in home games against Buffalo, including 10-0 at Gillette Stadium.
The series between the AFC East rivals began in 1960. The Patriots' 63 wins over the Bills are their highest victory total over any opponent, nine more than they own over the New York Jets (54). New England has won 22 of its last 25 games against Buffalo dating back to the 2000 season.
After seven straight series sweeps and 15 straight Patriots wins, Buffalo ended the streak with a 34-31 victory Ralph Wilson Stadium in the first meeting of the two teams in 2011 on Sept. 25. The 15-game win streak is the third longest winning streak over a single opponent in NFL history. The Patriots avenged that loss in the 2011 regular season finale on Jan. 1, 2012 by overcoming a 21-0 first quarter deficit and scoring 49 unanswered points en route to a 49-21 victory.
The Patriots are 30-22-1 all-time in Buffalo, including 23-16 at Ralph Wilson Stadium.
The teams have had many memorable matchups over the years, including a five-game span from 1999 to 2001 where four of the five contests were decided in overtime.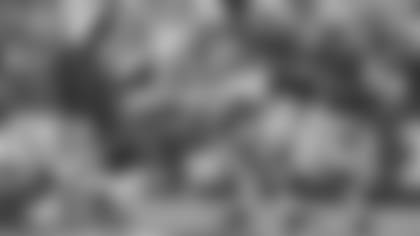 Home Record, 33-19**
Record in Foxborough, 27-14
Foxboro Stadium, 17-14
Gillette Stadium, 10-0
Record in Boston, 6-5
Away Record, 30-22-1
War Memorial Stadium, 7-6-1
Ralph Wilson/Rich Stadium, 23-16
Largest Margin of Victory, 46 points (2007)
Largest Margin of Defeat, 35 points (1970)
Longest Win Streak, 15 games (2003-2010)
Bill Belichick vs. Buffalo Bills, 22-4 (22-3 with N.E)
PATRIOTS – BILLS QUICK HITS
The Patriots have won 11 straight games against Buffalo at home, including a perfect 10-0 record at Gillette Stadium.
The Patriots have recorded 63 wins over the Bills, the most by the Patriots against any one opponent.
Bill Belichick is 57-21 (.731) all-time regular season record against the AFC East as head coach of the Patriots. The Patriots were 5-1 against the Division in 2011, with the only loss coming at Buffalo in Week 3 of the season. The Patriots are 2-0 so far in 2012 in the division.
PASSING PERFORMANCES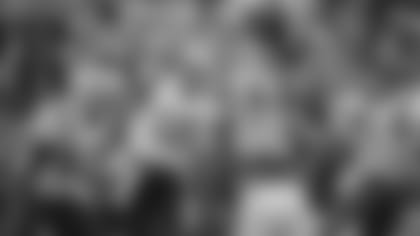 Tom Brady has led the Patriots to 19 regular season victories over the Bills, recording his highest regular season victory total over any opponent. Additionally, Brady has thrown for more touchdowns (49) against Buffalo than any other opponent. Brady also has more 300-yard games (7) against Buffalo than any other NFL. He has five 300-yard games against Miami.
BRADY AGAINST THE AFC EAST
As a starter against the AFC East, Tom Brady owns a 51-12 (.810) record. He is 19-2 against Buffalo, 16-4 against the New York Jets, 14-6 against Miami and was 2-0 against Indianapolis when they were in the AFC East (2001 season).
Bills QB Ryan Fitzpatrick played quarterback at Harvard University from 2001-04 and was named the Ivy League Player of the Year in 2004.
Bills Wide Receivers Coach Bob Bicknell is a native of Holliston, Mass. and played tight end at Boston College. Following his graduation in 1992, Bicknell took his first coaching job at Boston University. Bicknell spent time coaching the safeties, running backs and linebackers at BU from 1993-97. Bicknell's father, Jack, was the head coach of Boston College from 1981-90.
Bills Head Strength & Conditioning Coach Eric Ciano graduated from Springfield (Mass.) College in 1997 and played football for the Pride.
Prior to joining the Bills, Assistant Offensive Line Coach Andrew Dees served as the Recruiting Coordinator/Running Backs Coach at the University of Massachusetts in 2011.
Buffalo Ties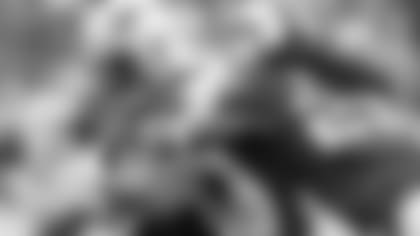 Patriots TE Rob Gronkowski grew up in Williamsville, N.Y. 14 miles outside of Buffalo. * DE Trevor Scott played football at the University of Buffalo from 2003-07 and grew up in Potsdam, N.Y.
Former Patriots
Bills DE Mark Anderson played for the Patriots in 2011 and finished the season tied for the team lead in sacks (10) and forced fumbles (2).
Bills TE Lee Smith was a fifth-round draft pick of the Patriots in the 2011 NFL draft. He spent training camp with the Patriots before being released and claimed off waivers by the Bills.
Assistant Defensive Backs Coach Adrian White played DB for the Patriots in 1993.
Former Teammates
Patriots LB Tracy White played for the Green Bay Packers with Bills LB Nick Barnett and Bills WR Ruvell Martin from 2006-08.
Patriots LB Rob Ninkovich played with Bills SS Bryan Scott in New Orleans for the Saints in 2006.
DL Rob Ninkovich played with Bills RB Corey McIntyre and LB Bryan Scott in New Orleans in 2006.
WR Brandon Lloyd and Bears DE Mark Anderson were teammates with the Chicago Bears in 2008.
TE Visanthe Shiancoe and Bills QB Tarvaris Jackson were teammates in Minnesota from 2007-10. Bills DE Spencer Johnson played his final season in Minnesota (2009) with Jackson and Shiancoe.
CB Marquice Cole played with Bills WR Brad Smith for the New York Jets from 2009-10. Patriots RB Danny Woodhead spent the beginning of the 2009 season with the Jets.
DE Trevor Scott and Bills LB Kirk Morrison spent two seasons together in Oakland. Bills T Erik Pears played one season in Oakland with Scott (2009).
TE Daniel Fells and Bills WR Ruvell Martin spent one season together in St. Louis (2009).
LB Niko Koutouvides played with Bills DE Kyle Moore in Tampa Bay from 2009-10.
S Steve Gregory and Bills DE Shawne Merriman were defensive teammates for the San Diego Chargers from 2006- 10.
Former College Teammates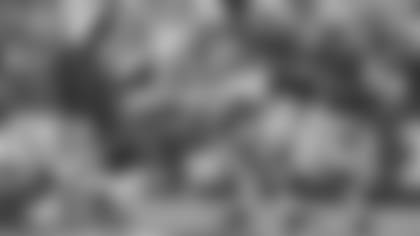 LB Dont'a Hightower played on the defensive side of the ball at Alabama with Bills DT Marcell Dareus from 2008-10. Patriots DL Brandon Deaderick was teammates with Dareus and Hightower during his senior year (2008) and also played with Bills DE Mark Anderson during his freshman season (2005). * RB Stevan Ridley and Bills LB Kelvin Sheppard played their entire college careers together at LSU (2007-10). * S Patrick Chung and Bills S Jairus Byrd roamed the defensive backfield together at the University of Oregon from 2006-08. * DL Kyle Love and Bills LB Chris White played together at Mississippi State in 2009.
WHAT TO LOOK FOR THIS WEEK VS. BUFFALO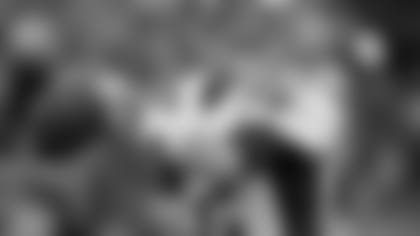 With one touchdown pass against the Bills, Tom Brady will extend his streak to 41 straight games with at least one touchdown pass and continue his third longest streak all time, behind Drew Brees (51-current) and Johnny Unitas (47).
Brady has 50 career 300-yard games in the regular season and needs one more to tie hall of famer Dan Fouts (51) for 6th place all time.
Brady has two rushing touchdowns in 2012 and needs one more to tie his single-season career high of three set in 2011.
Brady tied Drew Brees with his ninth NFL game with four touchdowns, 300 yards and no touchdowns against St. Louis and needs one more such game to be alone in first place.
STEPHEN GOSTKOWSKI
Stephen Gostkowski (7-of-10) needs one more 50-yard field goal to tie Adam Vinatieri (8-of-17) for most 50-yard field goals in Patriots history.
Gostkowski has two 50-yarders so far in 2012 and can become the first Patriots player with three 50-yard field goals in a single season.
ROB NINKOVICH
Rob Ninkovich has a team-leading four forced fumbles. If he has one more forced fumble he will be tied with Mike Vrabel (five in 2007) for the most forced fumbles for a Patriots player within the last 20 years.
WES WELKER
Wes Welker (16) needs one more 10-plus catch game to break a second place tie with Marvin Harrison (16) and tie Jerry Rice (17) for the most 10-catch games in NFL history.
Welker needs one reception to extend his streak to 86 straight regular-season games with at least one reception as a member of the Patriots to extend his franchise record. Welker has an overall streak of 102 straight regular-season games with at least one reception, including his time with the Miami Dolphins.
Welker (8,155) needs 30 yards to move past Irving Fryar (8,184) for fourth place on the Patriots all-time all-purpose yards list, behind Kevin Faulk (12,349), Stanley Morgan (11,468) and Troy Brown (11,053).
TEAM
The Patriots have gained at least 350 total yards in 17 consecutive games to move past the 1999-2000 St. Louis Rams (16) for the longest streak in NFL history.
3
The Patriots have lost three games in 2012 by two points or fewer. They are the first team to lose three games by two points or less in the first six games since the 1960 Dallas Texans.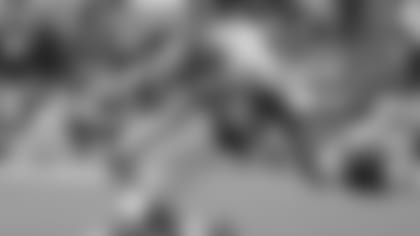 Rookie DE Chandler Jones has forced three fumbles on sacks so far in 2012.
3
The number of interceptions in 2012 by rookie S Tavon Wilosn to match the total he had during his college career at Illinois.
6
The number of sacks by rookie DE Chandler Jones in the first eight games of the season. The Patriots rookie record for most sacks in a season is 10.5 by Garin Veris in 1985.
10
The number of 20-yard runs by RB Stevan Ridley. Since 2000, Corey Dillon and Antowain Smith are tied with 13 runs of 20 or more, followed by Laurence Maroney (11), Kevin Faulk (10) and Ridley (10).
9
The number of times that Wes Welker has reached 100 yards receiving in a half (6 in the first half and 3 in the second).
8.6
The average of rookie Brandon Bolden on 16 carries for 137 yards at Buffalo (9/30), tied for the third highest among Patriots players with at least 15 carries in a game.
17
The Patriots extended their streak to 17 consecutive games with at least 350 total yards to set the NFL record.
20
The number of rushing yards the Patriots defense held Tennessee to in the 2012 season opener – tied for fifth-lowest total in team history.
35
The number of first downs by the Patriots vs. Denver (10/7) to set a franchise record and make the Patriots the first team since the 1970 merger to have three straight games with 30 or more first downs.
60
The number of receptions by Wes Welker so far in 2012, putting him on pace for 120 receptions. He would become the first player in NFL history with five 100-catch seasons.
145
The loss to Baltimore (9/23) ended the Patriots run of 145 consecutive games at .500 or better, the longest such streak in NFL history. Dallas had the second longest streak ever with 115 games at .500 or better (1965-1974).
157
The number of games the Patriots have gone without suffering a three-game losing streak, the longest in the NFL. Atlanta is second with 72 straight games.
716
The number of rushing yards through the first eight games by Stevan Ridley, putting him on pace to finish the year with 1,432 yards and become the 12th Patriots player to reach 1,000 yards.
1
Tom Brady became the first player to follow a 500-yard performance with a 400-yard performance after Brady had back-to-back games with 517 yards and 423 yards to start 2011.
4
The number of seasons that Brady has reached 4,000 passing yards. His four 4,000-yard seasons are tied with Warren Moon and Philip Rivers for the fifth most in NFL history.
6
Brady became the sixth NFL quarterback in NFL history to have 30 or more touchdowns passes in at least three seasons.
13
Tom Brady is one of 13 quarterbacks in NFL history to throw for 500 or more yards after he passed for 517 in the 2011 opener at Miami.
22
The number of times Tom Brady has earned AFC Offensive Player of the Week honors to tie Peyton Manning (22) for the most Player of the Week awards earned by a player since the accolade was instituted in 1984.
33
The number of times that Brady has thrown for at least three touchdowns with no interceptions, third in NFL history behind Peyton Manning (37) and Brett Favre (36).
40
The number of consecutive games that Brady has thrown at least one touchdown pass, third best behind 51 by Drew Brees and 47 by Johnny Unitas.
50
The number of regular season 300-yard passing games by Tom Brady, a team record.
101
The number of times that Brady has thrown two or more touchdowns in a game. The Patriots are 85-16 when he throws for two or more touchdowns.
5,235
The number of passing yards by Brady in 2011, the second most in a season in NFL history.
3
The number of Super Bowl championships the Patriots have won since Robert Kraft purchased the team in 1994. That mark is the highest total in the NFL over that span. Only Denver (2; 1997 and 1998), Pittsburgh (2; 2005 and 2008) and the NY Giants (2: 2007 and 2011) have won multiple Super Bowl titles since 1994.
6
The number of conference championships the Patriots have won since Robert Kraft purchased the team in 1994. That mark is the highest total in the NFL over that span. Pittsburgh is second with four conference titles since 1994.
11
The number of division championships won by the Patriots since Kraft purchased the team in 1994.
13
The number of playoff seasons earned by the Patriots in the 18 seasons since Robert Kraft purchased the team.
19
The number of playoff games the Patriots have won since Robert Kraft purchased the team in 1994. That mark is the highest total in the NFL over that span. Pittsburgh ranks second with 17 playoff wins over that span.
29
The number of playoff games the Patriots have appeared in since 1994, the most in the NFL. Pittsburgh has the second most with 27.
198
The number of consecutive home games that have been sold out, including playoff and postseason games dating back to the 1994 season opener.
4
Bill Belichick is one of just four coaches to win three championships since the Super Bowl era began. Belichick joins three members of the Pro Football Hall of Fame in the exclusive club (Chuck Noll 4, Joe Gibbs 3 and Bill Walsh 3). Belichick is the only coach to win three Super Bowls in the post-1993 salary cap era and the only one to ever win three in four years.
197
Bill Belichick has 197 career victories as a head coach, including playoff games for 8th place all-time.